Client Adviser case study: Velindre Cancer Centre
Project Title: Velindre Cancer Centre Master Plan
RIBA Client Adviser: Neil Orpwood, HLM
Design Team Lead: Alethea Ottewell, HLM
Project Type: Healthcare Master Planning
Project Value: £230m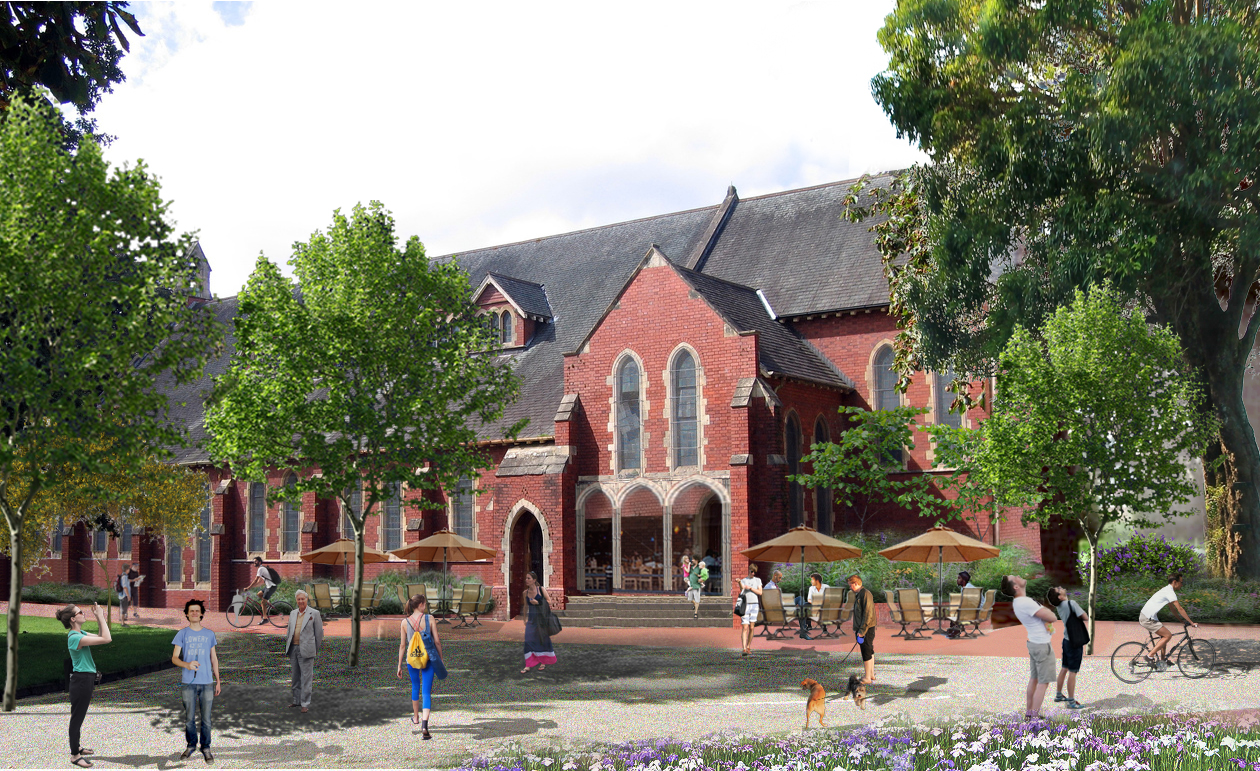 Velindre Cancer Centre is a centre of excellence in the non-surgical treatment of cancer and is looking to relocate to purpose built facilities to improve this nationally acclaimed service, whilst at the same time delivering a better environment for the community.
Existing facilities have reached the end of their ability to provide a suitable environment for staff to meet the needs of their patients and the Trust are looking to develop a holistic 'whole system' service that goes beyond the provision of new buildings. The existing building sits within a predominately residential area in Whitchurch, North Cardiff and has access to an adjacent brownfield site for expansion plans. Feasibility studies have already been undertaken and these were used as the basis for an in-depth review by HLM.
Key learning:

Review all existing information in detail

Understand the wider impact of potential developments

Test previous and new options in terms of both construction and operation

Develop a clear Architectural Design Strategy document for bidding teams

Consider opportunities for bidding teams to encourage interest while ensuring mandatory elements are agreed with clinical teams and are clearly identified

Early discussions with planning helped to identify potential urban planning constraints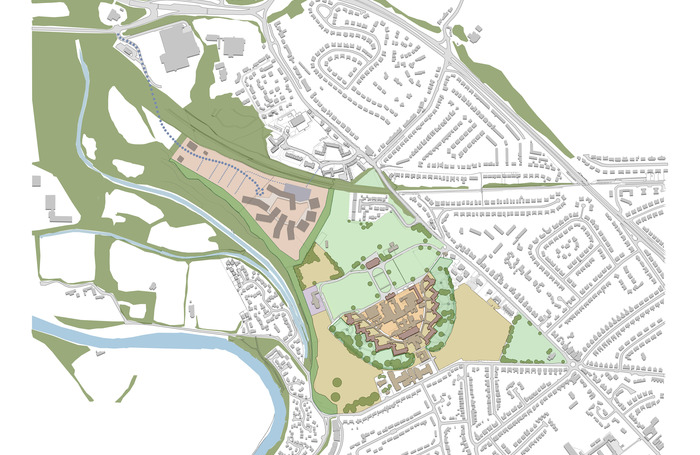 HLM are providing Velindre Hospital NHS Trust with clear guidance on the evaluation and delivery of the best possible cancer service, initially involving assessments of potential sites at Whitchurch Hospital, Cardiff and across South East Wales, as well as helping to make this the successful first use of the NPD procurement route in Wales (Mutual Investment Model - MIM). This also involves the development of a wider Masterplan for 'Whitchurch Green', leading to a hybrid outline planning submission including detailed infrastructure enabling works.
HLM are developing the Masterplan for the future development of this complex mixed-use development that includes the former Historic Mental Hospital, new strategic open space and residential development.
Key Considerations
Site viability and constraints' studies

Impact on surrounding landscape designations

Connection to Cardiff City and the Valleys

Improvement of transport networks

Impact on surrounding residential developments

Optimising land values for development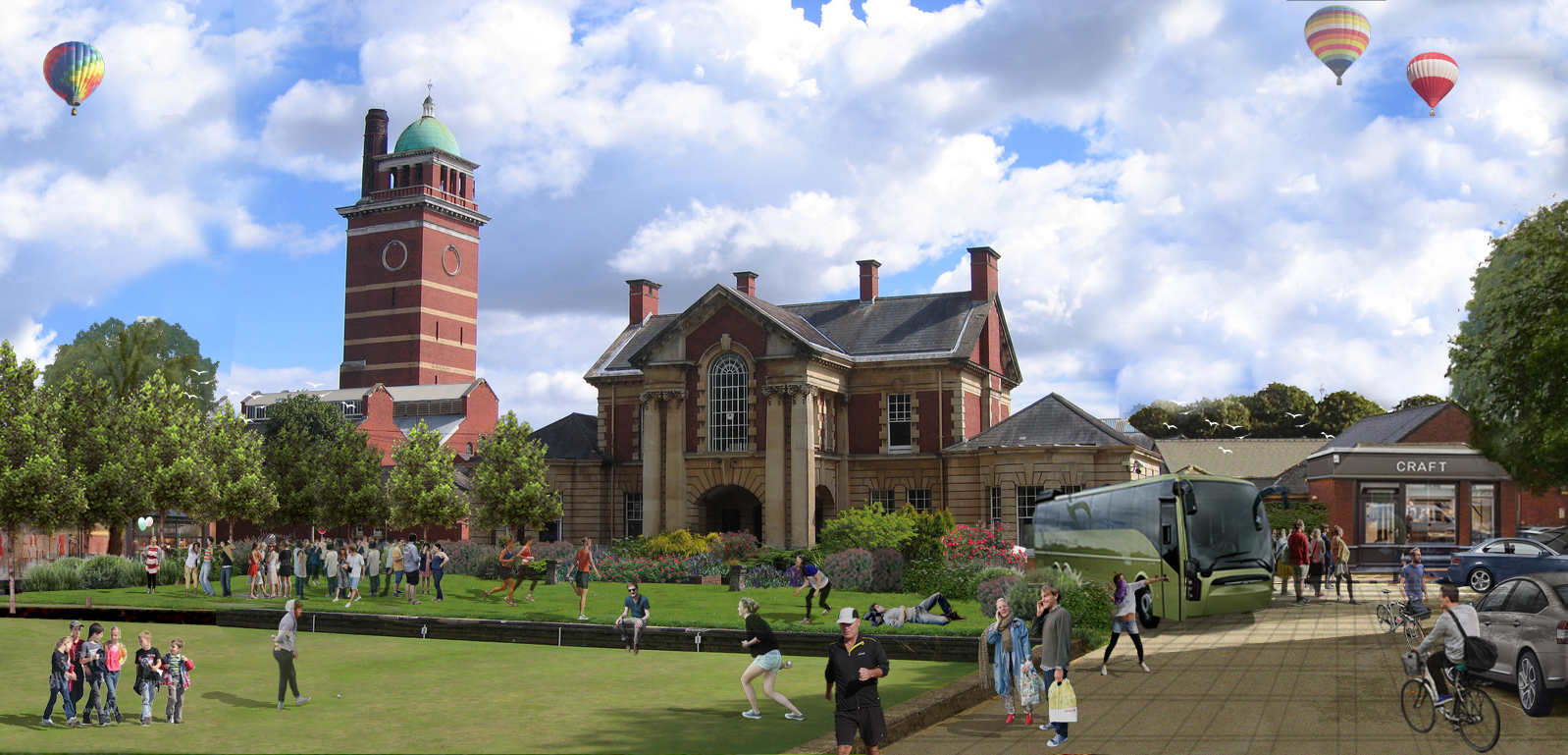 The landscape strategy for the master planning of the site will be key to the success of the project. The emerging masterplan for the site addresses:
Improved healing environment and well-being opportunities for staff and patients
Improved transport infrastructure not impacting on existing development
Improved connections for cycle and pedestrian access
Green infrastructure and enhancing existing wildlife corridor
Viable mixed-use development opportunities, responding to the Local Plan
Increased leisure and recreation for the wider community.
'HLM provided an insightful and very proactive and collaborative approach which enabled the Velindre Trust and myself as the Client Representative after initiating the idea to 'look again' at alternative sites, to first and foremost understand and test the risks and benefit of the options to great benefit by way of informing our preferred option and overall Masterplanning strategy.' Dennis O'Keeffe - Infrastructure Programme Director.
RIBA accredited Client Advisers are experienced architects that can provide impartial and informed advice from the earliest stages of your project. Find out more about why a Client Adviser may be right for your project, how to choose one, and read more case study examples.