Hiring architects in East London: What you need to consider
When hiring architects for your East London home improvement project, there are important things you need to consider. This guide will help you take the first steps and explains why you should consider bringing an architect on board as early as possible.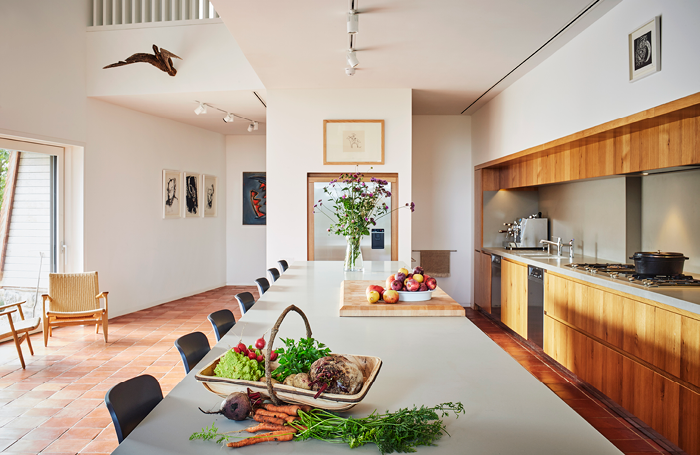 Consider hiring a local architect before starting your project
If you're about to embark on a project to improve your East London home, it can at first seem a daunting challenge. Whether your project involves a house extension, loft conversion, new basement or a layout reconfiguration, there are many factors to consider in order to turn your house into your dream home.
One of the first things to think about is hiring a local architect for your house project. One of the many advantages of appointing an architect early is that they can advise you on the extent of building work needed at this stage. If you have a good idea of what you'd like to achieve, bringing in a residential architect who is experienced in helping clients draw up a brief can be vital in visualising the potential of your project. Discussing your ideas with an experienced local architect from a RIBA-accredited Chartered Practice can help generate creative ideas you may not have thought about.
Once you have appointed an architect, your project will start to gather momentum as they guide you through the process.
Consider the expertise of the architects you hire
All architects have a fundamental understanding of building structure and the aesthetics of building design. But there are different kinds of architects who specialise in various types of building projects. If your project involves home improvement, remodelling or building a new house from scratch, the expert you need to appoint is a residential architect.
A qualified architect from a RIBA-accredited Chartered Practice will prepare a detailed set of design and construction drawings along with thorough specifications describing the detail of your residential house project. Your East London architect of choice should have experience in residential architecture design and work regularly with local building companies so that by the time you ask for tenders, you can be safe in the knowledge that the prices submitted will all be based on design and quality specifications, helping you keep within your project budget (more on this later).
The right architect will provide you with professional guidance along with independent advice at every stage, which will reduce stress and leave you feeling confident that you are making the right decisions for your project.
To ensure that your designer is properly qualified, look for the word 'architect' on their letterhead or website. The title 'architect' is protected by law and only people who have completed extensive training can use it. Many architects also become Chartered by joining the RIBA and some architect businesses become RIBA Chartered Practices which gives clients an extra level of quality assurance. You should also look at their project experience - do they describe themselves as residential architects or commercial architects? If it's the latter, then the firm won't be suitable for your home project.
If you're still unsure whether you need an architect, here are some of the benefits of hiring an architect that are worth considering.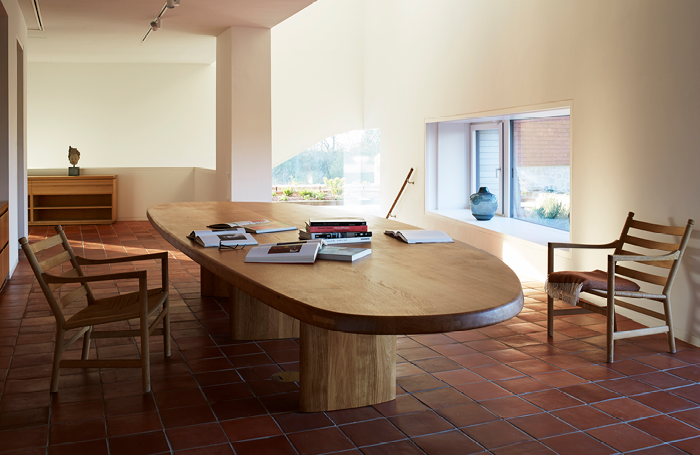 The success of your home improvement project
For most people, altering their home is one of the most challenging and potentially risky ventures they will ever undertake. It is therefore vital for your wellbeing and financial security that it goes well. If you ensure that you get the best advice right from the start, it will pay dividends throughout the process. Not only will the project be well-managed, reducing risks, but you will also add value to your property and recoup the money spent on fees from the savings made by getting the best design for the best price.
Architects have a profound knowledge of design and how buildings are put together. They are also trained in project management and contract law so that they can oversee the builder and protect your interests during the construction phase.
Understanding building regulations
Commissioning a building project in London is subject to various regulations and will bring you in contact with the officials who are responsible for ensuring they are met. Your local planning authority will control architectural design in your area.
An architect who has experience of working with your local authority will have an understanding of local planning issues and will advise on any regulatory issues that need to be addressed.
The design of your home improvement or house building project must satisfy the national building regulations as well as the planning rules published in a set of booklets called Approved Documents. It's important that whoever designs any type of building is familiar with the rules covering both aspects. Just because a project gets planning approval by itself, it doesn't mean it will also get passed under building regulations.
An architect has the expertise to ensure the regulations are built into the design from the concept sketch onwards. They will ensure the project adheres to other legal requirements, covering health and safety, party walls, shared drains, and utility provision. An architect will ensure that any potential problems are anticipated and dealt with promptly.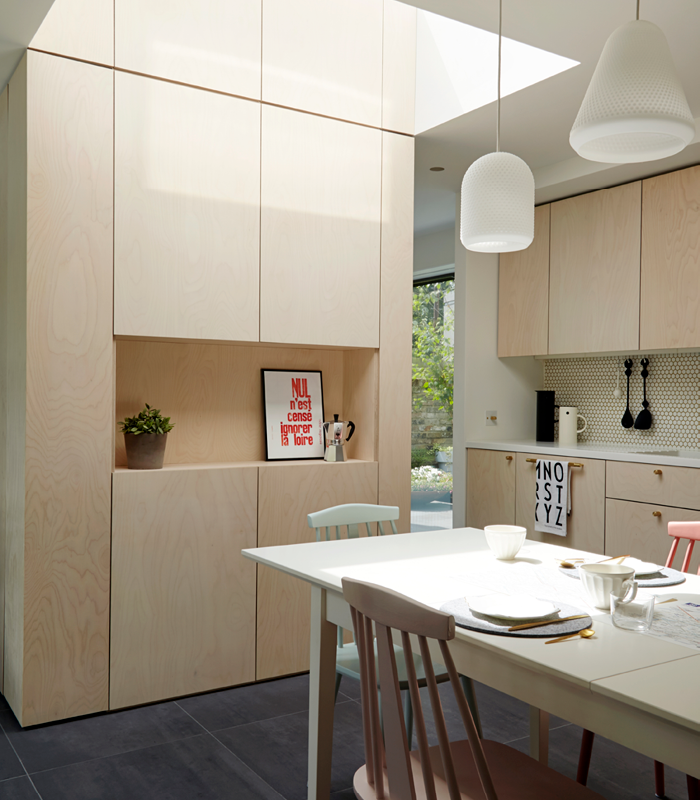 Keeping to your budget
A key concern for those undertaking house renovations, house extensions or any sizable home improvement project is keeping to their budget. It's important to start with conservative estimates rather than risk being over optimistic, because it's rare for costs to go down and it's always easy to spend more. A local architect will work regularly with local builders and will be able to give you some idea of affordability when you first discuss your project with them.
Once the sketch design stage is complete, it may be possible to get approximate prices from builders. But you won't know the exact cost until after the design is described in detail and tenders are received. It is not unusual for there to be some negotiation with the builder to reduce the price at this point but provided that the scale of work has been well-judged, a redesign will not be necessary.
Hopefully, you now feel more confident about hiring an architect for your project. Here's how to go about finding an architect and what an East London architect might charge you for their services.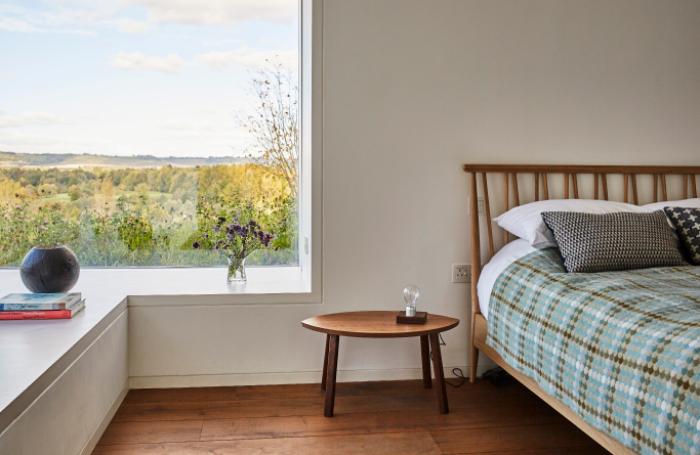 Finding residential architects in East London
Ever wondered how many architects in London there are? The answer is many hundreds, representing a large portion of all the architecture firms in the UK. But if you want to find an architect who is right for your project, you will need to narrow down your search. You need to look for architect practices in London that have relevant experience and are best suited to your tastes.
Rather than scouring the internet for architects you can't be sure are properly qualified, save hours of your time and get a shortlist of practices that match your project by using the free RIBA Find an Architect service instead.
How architects in London charge for their services
Architects' fees vary depending on the scale and complexity of their involvement, the size of a practice, its reputation, and the expected cost of the building work. There are several different ways to calculate architect fees. If the architect is providing a full service, including managing the builder on site and there is a well-defined budget, a percentage fee may be appropriate. If the architect is only producing drawings, for planning and building regulations purposes for example, an hourly rate may work better, although you should always ask for an estimate of the time the architect expects to take.
Occasionally a lump sum may be agreed, but for this to be fair, the project must be precisely defined before design work starts. As a guide, typical percentages for the full service may vary from 9% and 13% for a £50,000 budget, between 8% to 12% for a £150,000 budget, and 6% to 8% for £500,000. You should expect to pay between £65 and £85 an hour. All these figures exclude VAT.
(Source: The Fees Bureau/Mirza & Nacey Research Ltd)
So, if you are contemplating an alteration to your home and don't know where to start, make your first port of call RIBA-accredited East London architects by using the free RIBA Find an Architect service.