The RIBA has throughout its history honoured men and women who have made a major contribution to the world of design and in particular architecture.

Any architect outside the United Kingdom who is not a UK citizen, and who has a demonstrable interest in the objectives of the Royal Institute and exhibits distinction and breadth of contribution to architecture, may be elected an International Fellow of the Royal Institute of British Architects.

The lifetime honour, conferred annually, allows recipients to use the suffix Int FRIBA. 

Prior to 2006, these were Elected Honorary Fellows. In 2006, with the creation of the new honour, all architect Honorary Fellows, including non-UK surviving Royal Gold Medallists, were made RIBA International Fellows.

The 2018 International Fellows come from eleven different countries. Their work represents not only the spirit of their homelands but also transcends it to become truly international in its reference and influence.
2018 International Fellows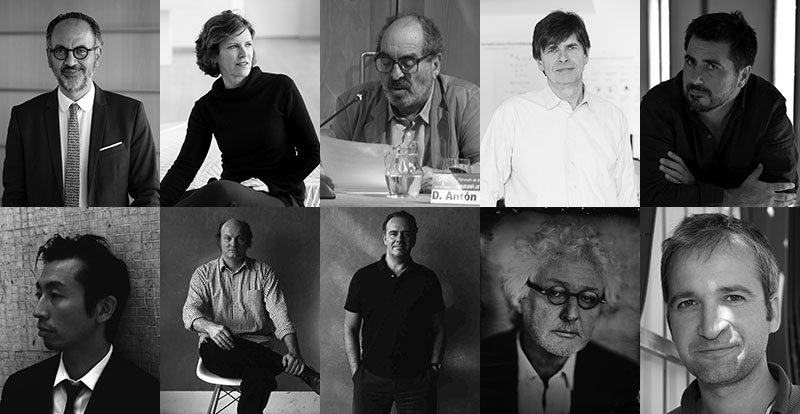 From left to right, top to bottom.
Farrokh Derakhshani - AGA KHAN Award for Architecture, Switzerland/Iran
 Jeanne Gang -  Studio Gang, USA
 Antonio Gonzalez-Capitel  - Antonio Capitel, Spain
 Andreas Heller – Studio Andreas Heller Architects & Designers, Germany 
Sebastian Irarrazaval – Sebastian Irarrazaval Arquitectos, Chile
John Lin – Rural Urban Framework, Taiwan/China
Willem Jan Neutelings and Michiel Riedijk - Neutelings Riedijk Architects, Netherlands
Shane O'Toole - Architectural Critic, Ireland
José Maria Sanchez Garcia  - José Maria Sanchez Garcia, Spain