Epistemic imposition: Architecture and colonialism in Dutch East Indies (1901-1942)
David Hutama Setiadi, Architectural Association School of Architecture London, UK
Awards RIBA President's Awards for Research 2021
Category History and Theory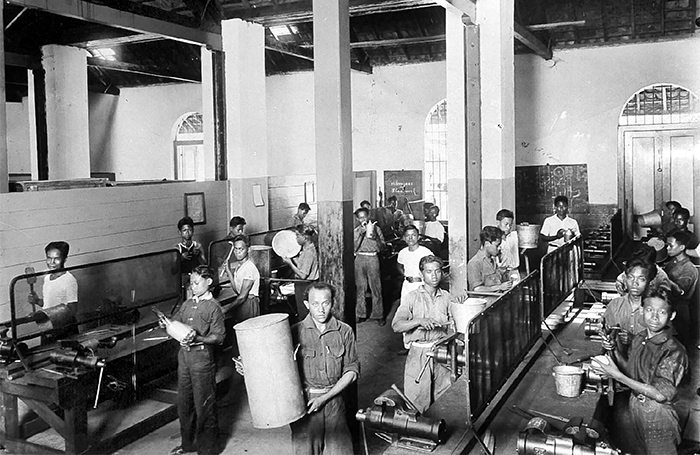 The enactment of the Ethical Policy in 1901 changed the dynamic between the Netherlands and the Netherlands Indies (now Indonesia). The proliferation of plantations and other industries increased the demand for technicians who were compliant with the Dutch regulations and standards. This consequent gap in the workforce initiated an unprecedented migration of skills and practices to the Netherlands Indies.
The paper investigates the scope of the interventions realised by the Dutch colonial agenda in relation to existing Javanese building practices through two main lines of investigation. The first examines the methods of dissemination of Dutch technical knowledge and skill across the archipelago. The second scrutinises its effects on the formation of architectural knowledge and practice within the colony.
This work relies upon extensive archival studies of Dutch accounts for its primary references, which inevitably sets up the narrative from the coloniser's lens. Nevertheless, this research method is not intended in any sense to diminish the multifaceted realities of the Dutch East Indies at the time. In fact, by exploring conditions from a Dutch colonial perspective, it reveals for analyses the complexities of the involvement of each of the key agencies, whether colonising or colonised.
The paper comprises of four sections. The first section elaborates the 1883 colonial exposition and the advent of Javanese literatures both in the Netherlands and Java respectively that was effectively an agency for the dissemination of Dutch architectural knowledge and practice in the colony. The subsequent three chapters specifically discusses the three agencies – Education, Practice and Hygiene - to Javanese building practice as part of the endeavour to assert a new model of architectural practice in the colony.
Throughout this work, I argue that the following acts of disseminating building knowledge is one of epistemic imposition - an instrument of Dutch colonial power.