Black House
by Dualchas Architects
Client Private
Awards RIAS Award 2019
This project was shortlisted for RIBA House of the Year 2019.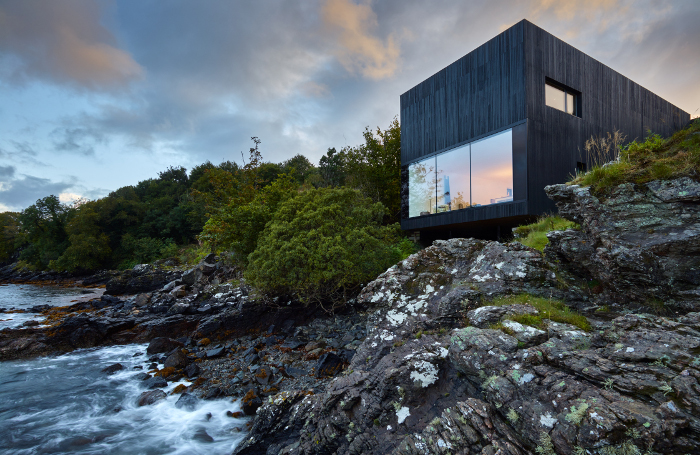 The decision of the architects to locate this black timbered house within a dipping rocky depression close to the water's edge has enabled it to engage less directly with the nearby road, have a reduced profile in the landscape and develop a stronger connection with the sea.
The fully glazed end wall of the main living space frames a spectacular view across the water to rugged hills on the other side of the inlet, while reflected light provides an everchanging pattern across the white interior.
There is a persuasive integrity to the rigorous use of pure rectangular forms, the strictly limited palette of colour and materials, and the consistent purity of minimalist detailing throughout, which enriched by the inclusion of the art and artefacts of the owners, have succeeded in creating a calm, inviting and exceptional home.
Location Isle of Skye
Internal Area 186 m²
Contractor J&W Cook
Quantity Surveyor Jon Howarth
Structural Engineer IPM Associates (Scotland)