Mackintosh at the Willow
by Simpson & Brown
Client Willow Tea Rooms Trust
Awards RIAS Award 2019 and RIBA Award for Scotland 2019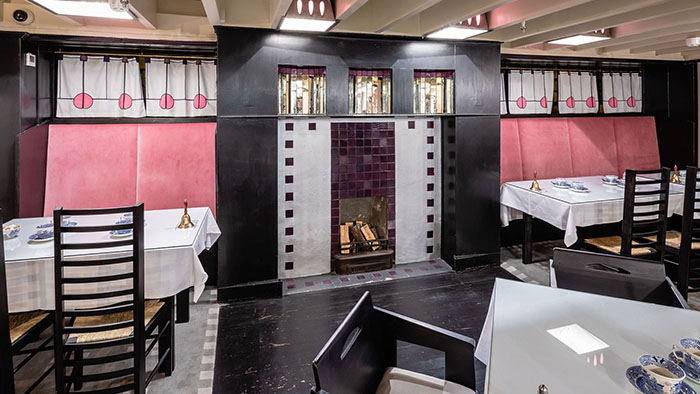 This remarkable combined restoration and new building project is testament both to the passion and dedication of the client and to the intensive efforts of the architects in relation to the level of detail of the research which facilitated the truly excellent quality of restoration achieved.
The original building is a much-admired and rare example of a complete Art Nouveau scheme. Its immaculate and captivating restoration has provided an invaluable reminder of the immense creativity of Mackintosh and has already attracted significant international interest.
The adjoining building was purchased by the client and is now a well-mannered and sensitively integrated contemporary addition which provides the additional space required to accommodate the extensive support facilities, including a shop and exhibition and education areas, required for this world class visitor experience.
Location Glasgow
Internal Area 1,711 m²
Contractor Clark Contracts
Quantity Surveyor Doig & Smith
Structural Engineer David Narro
Project Manager Doig & Smith
M&E Engineer Rybka