​6 Wood Lane
by Birds Portchmouth Russum
Client Private
Awards RIBA London Award 2017 and House of the Year shortlist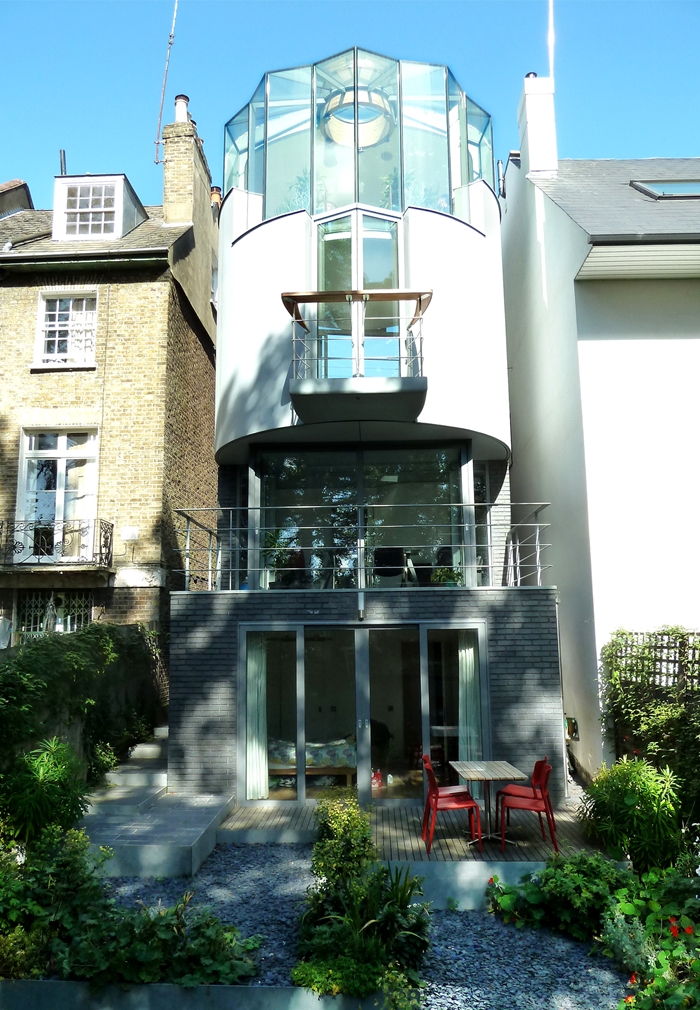 6 Wood Lane is an exuberant and well-loved home, carefully crafted by its owners as a self-build project over more than 7 years. Its idiosyncratic style connects each design aspect; from its curving form hovering above the street, to the detail of a chain operated roof light.
The architect's ambition was to create a home for urban living, which contrasts tightly planned functional spaces with generous living spaces to maximize daylight and views. The building achieves this spatial contrast: a small entrance, tiny bathrooms and boat-like staircases, uncurl into connected living spaces, with views between areas in the house and out into the garden.

A slim store beneath the entrance seat perfectly sized for tennis racquets; a luminous green interior to the post box; a curved blue desk for making sculpture; a yellow floor beneath a quirky, zig-zag, glazed winter garden dome and a functional shed hidden in a cosy garden come together to create a surprising house that will engage and provoke debate for its occupants and visitors.


Contractor Sally Cox & Mike Russum
Structural Engineers Techniker
M&E Engineers Keith Hanson
Landscape Architects Farrer Huxley & John Duane
Internal Area 128 m²