​Hidden House
by Coffey Architects
Client Private
Awards RIBA London Award 2017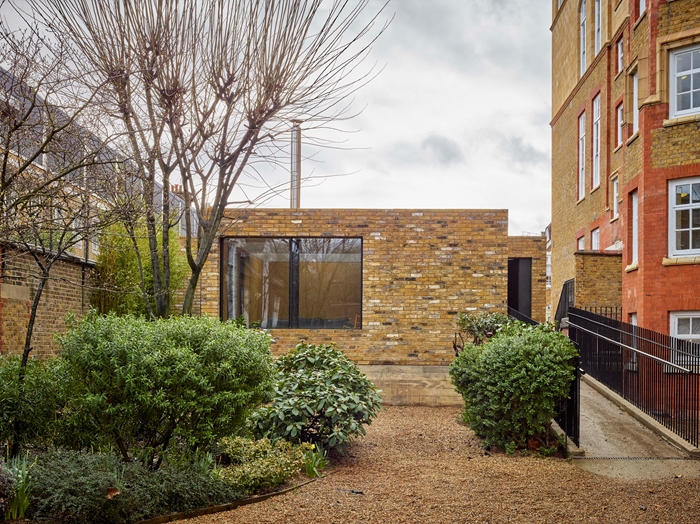 Hidden House is situated on a small plot of land, on the site of a former caretaker's shed in the Clerkenwell Conservation Area. It is a one storey dwelling which sits above former prison vaults, once belonging to the Clerkenwell House of Detention, built in 1847.
This single-storey house originates from a rigorously scrutinised floor layout, engaging in a simple and elegant way with the constraints of the site. The interior of the building has been immaculately detailed with engaging clarity. Bearing in mind that the building only has openings on its north-east and north-west elevations; the light, open feeling inside the space is achieved through its vaulted roof lights, which were precisely executed and helped to allow attractive diagonal views up to the adjoining school building. The simple palette of materials and polished concrete floor are particularly enjoyable.

The minimal, external elevations sit comfortably next to the school building, while also delivering an open and engaging corner within the sitting room. This building has been rigorously considered in its design and beautifully delivered in its construction.


Contractor Woods London
Structural Engineers Morph Structures
M&E Engineers Create Consulting
Quantity Surveyor Stockdale
Internal Area 72 m²