​​Newport Street Gallery
by Caruso St John Architects
Client Private
Awards RIBA Stirling Prize 2016, RIBA National Award 2016 and RIBA London Award 2016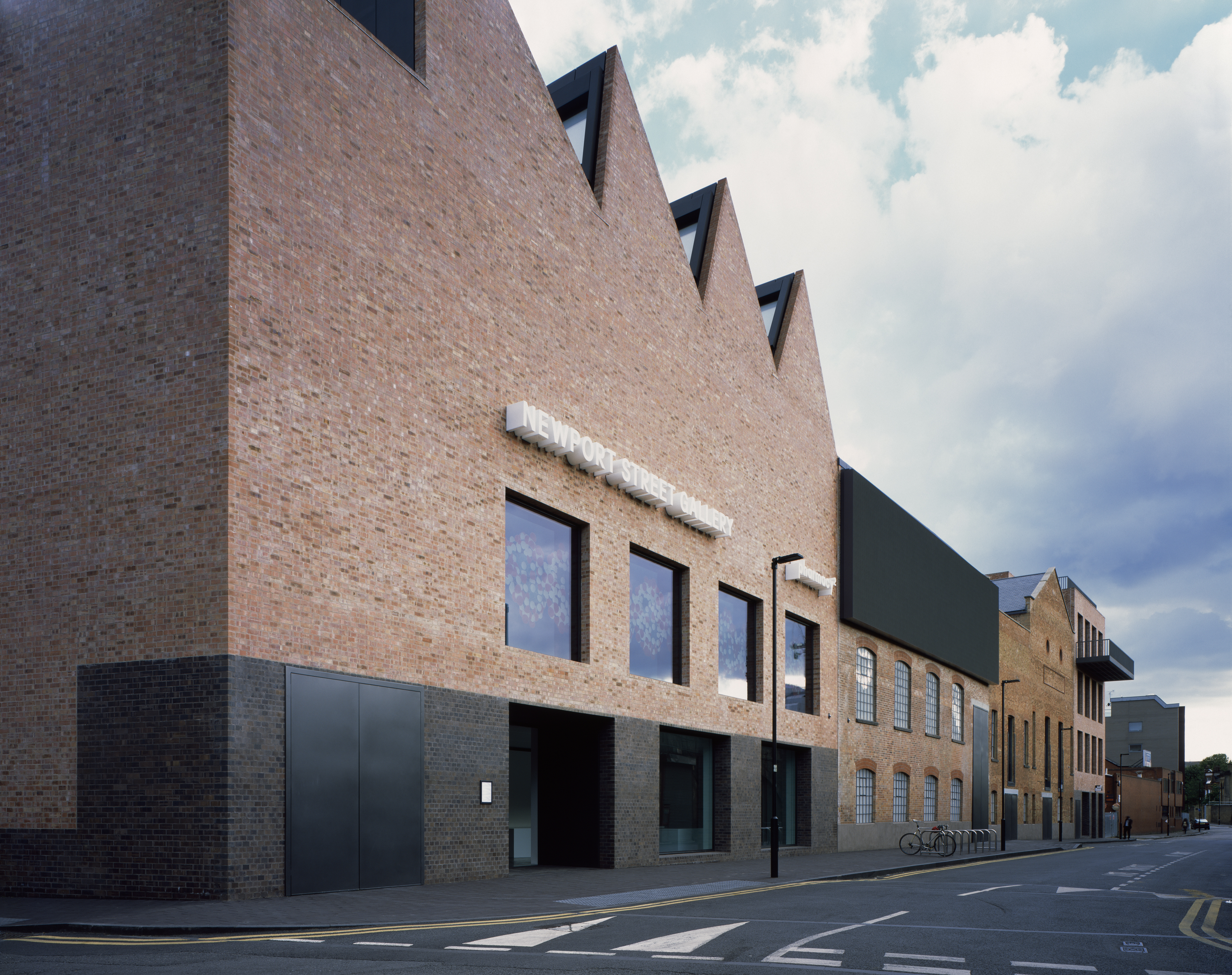 Newport Street Gallery in Vauxhall has involved the conversion of an extraordinary terrace of listed industrial buildings, that were formerly theatre carpentry and scenery painting workshops. The gallery forms the whole length of the street, with the three listed Victorian buildings flanked at either end by new buildings. The ground and upper floors within the five buildings are continuous, allowing them to be used flexibly in many combinations, to accommodate both large and small exhibitions. There are three large galleries on each of the two floors, stretching in a line from one end of the building to the other.
This is a very bold and confident project wherein old and new are seamlessly joined and reinterpreted to create superb gallery spaces in a building with a very significant civic presence.

This is an approach to conservation at once radical and sensitive, based on a deep appreciation of the qualities of the host building and the potential of the new programme. The internal restructuring is forthright and unsentimental, giving a powerful and coherent set of gallery rooms that are able to show the most challenging individual works but also very ambitious large shows. This is combined with materiality and detailing that are exquisite, including the outrageously virtuosic staircases, which achieve a strong sense of traditional craftsmanship using contemporary technologies.

As a street, the collection of five buildings is beautifully curated, pulled together by the forthright brick treatment yet expressive of their individuality. The usage and twisting of the familiar is evident in the spiky saw-tooth roof but also in the use of fletton-like bricks, recalling the raw backstage of London buildings.

The simple and logical circulation creates a promenade route that playfully connects the ground and first floor of the building, and encompasses a fine bar. But the project goes beyond the typical institutional model by placing the shop outside, along the street. This lends urbanity to a quiet back street as well as increasing the sense of calm and space in the gallery itself.

The gallery is set to have an important beneficial impact on the larger surrounding community.
Contractor Walter Lilly
Structural Engineers Alan Baxter & Associates Llp
M&E Engineers Max Fordham Llp
Quantity Surveyor Jackson Coles
Project Management Jackson Coles
Access Consultant David Bonnett Associates
Conservation Alan Baxter & Associates Llp
Internal Area 3,386 m²