​Park Heights
by PRP
Client Network Homes and SW9
Awards RIBA London Award 2017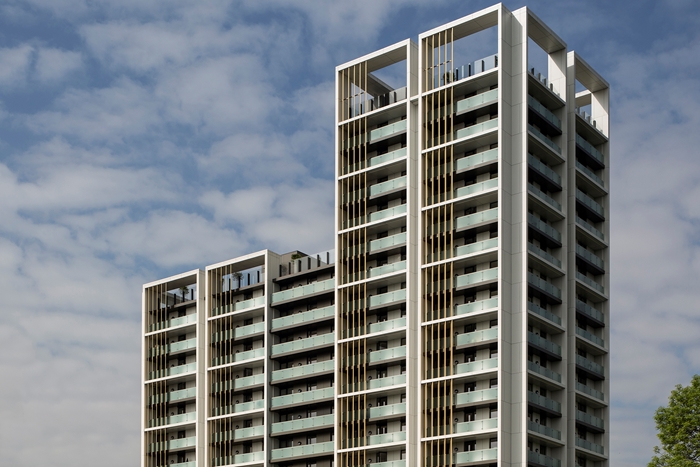 An exemplary housing project that exercises fine detail alongside restraint. It provides equality between market and affordable housing within a single building via a grand, concierge-supervised entrance lobby.
The building was an exceptionally well-delivered Design and Build Contract. A great relationship between the architect and contractor permitted fine detailing even where cost savings were applied.
The jury were impressed with the consultation process and the decision to use a shared entrance lobby and bike store. The low overall service charges, due to the efficiency of the plan and circulation, meant that a concierge could be installed in the lobby. Surveillance of this area has presumably helped to keep it in good condition. The in-pavement rubbish collection was also much admired.

The jury felt that this was a true exemplar for beautifully designed, modest but elegant social housing.


Contractor Wates
Project Management Mace Ltd
Planning ConsultantsJones Lang LaSalle
Quantity Surveyor Sense Ltd
Landscape Architects MESH Partnership Ltd
Structural Engineers Conisbee
M&E Engineers Calford Seaden
Daylight and Sunlight Consultants PRP Environmental
Internal Area 14,782 m²