​Alex Monroe Workshop
by DSDHA
Client Alex Monroe
Awards RIBA London Award 2018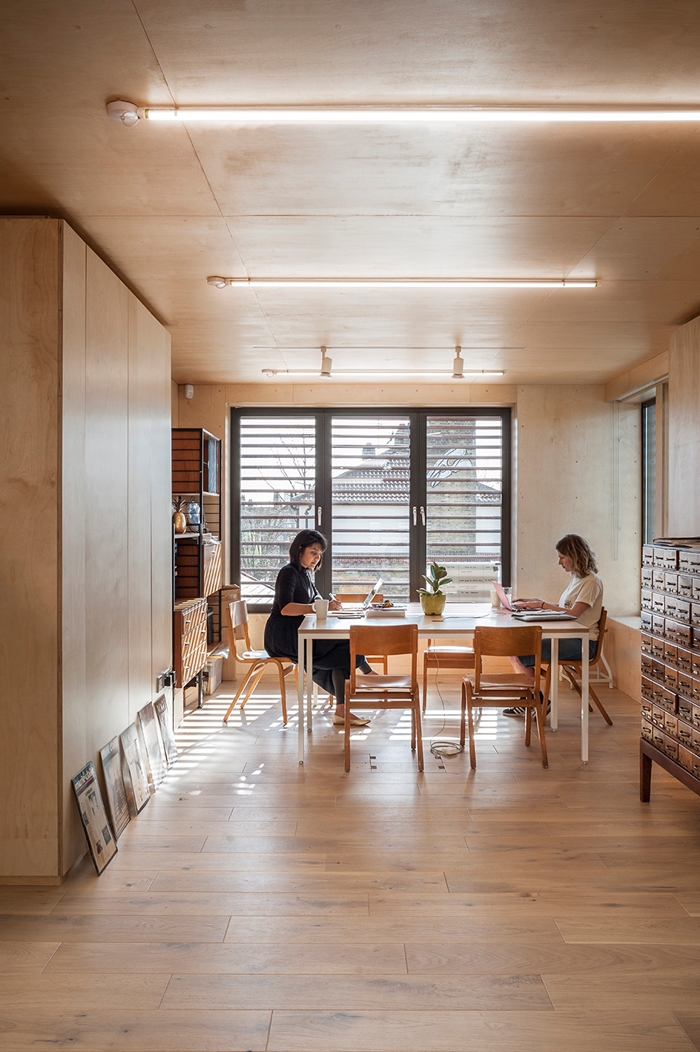 This is the second appointment by the same client to create a new studio for the jeweller near Tower Bridge. The project is the result of a successful collaboration between an enlightened client and very skilful architect.
The architect has managed to create a positive addition to the street scene while still creating a safe environment for the jewellery items which are worked on in the workshop.
The new façade is protected by a wrapping of horizontal slats of Corten which recalls the composition and articulation of the surrounding streetscape characterised by the steel security shutters pulled over shopfronts at the end of the day. However, glimpses of life and work inside can clearly be observed through the gaps and then the large internal windows.
The plot is narrow and creates more dominance than the building it replaces by extending up by an additional floor. The new building also relates itself to the side streets that at certain times during the day become very busy.by forming windows and a terrace to the rear.
Internally the building is clad in timber with a simple steel staircase which is created close to the front elevation. The steel staircase, with its slim structure, allows light and a view from the workshop and appears like a sculpture.
There is ample daylight in all floors through windows and roof lights. The new building is a delightful rough jewel, with a distinguished presence, despite a width of only 4.5 m in a wide road which does not have a very specific character.
Internal area 200.00 m²

Contractor Philiam Construction

Structural Engineers Structure Workshop
Environmental / M&E Engineers Integration
Quantity Surveyor / Cost Consultant PT Projects