Lomax Studio
by CAN
Client Tom Lomax
Awards RIBA London Award 2019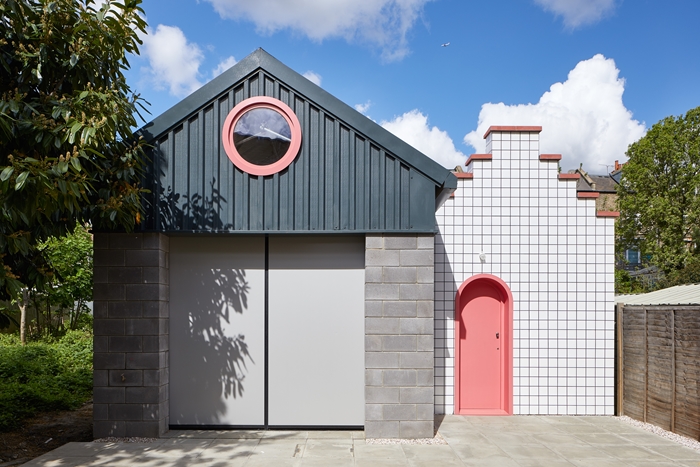 Lomax Studio is a truly inspiring project. Its design has not been constrained by its modest budget, and it is a fantastic representation of the client's willingness to invest the time needed to develop and refine the design of these two art studios next to their home.
The building sensitively reflects the need for two different scales in the artist's work: industrial and domestic. It represents these two different scales both externally and internally, with the open-plan space subtly divided by the change in roof scale and the sculptural element that houses the bathroom. It cleverly makes the most of this form and arrangement to maximise sunlight in the kitchen spaces and northern light in the studios.
The studio reflects the client's requirement of elevating ordinary materials to the extraordinary – for instance, the use of scaffolding poles to create the roof structure. The architect has inventively incorporated a number of scaffolding elements previously collected by the artist into this feature.
Materials have been carefully considered and arranged to minimise cut elements, and their careful coordination has created a high-quality building. This is evident in the blockwork, which has been built with finished quoin blocks to form the corners, and the crow stepped gables, which make reference to the washhouse that originally occupied the site. The use or standard red copings has elevated these features to the extraordinary.
Lomax Studio is a witty, thoughtful design that truly represents the client's vision. It is commendable that the client employed an architect for the project, demonstrating the benefits an architect can bring to a project irrespective of size and budget. The completed studio represents a successful relationship between client and architect.
Contract Value £82,000
Internal Area 53 m²
Contractor Catalin London
Structural Engineer Hardman Structural Engineers