Pocket House
by Tikari Works
Client Nicola and Ty Tikari
Awards RIBA London Award 2019
This project was shortlisted for RIBA House of the Year 2019.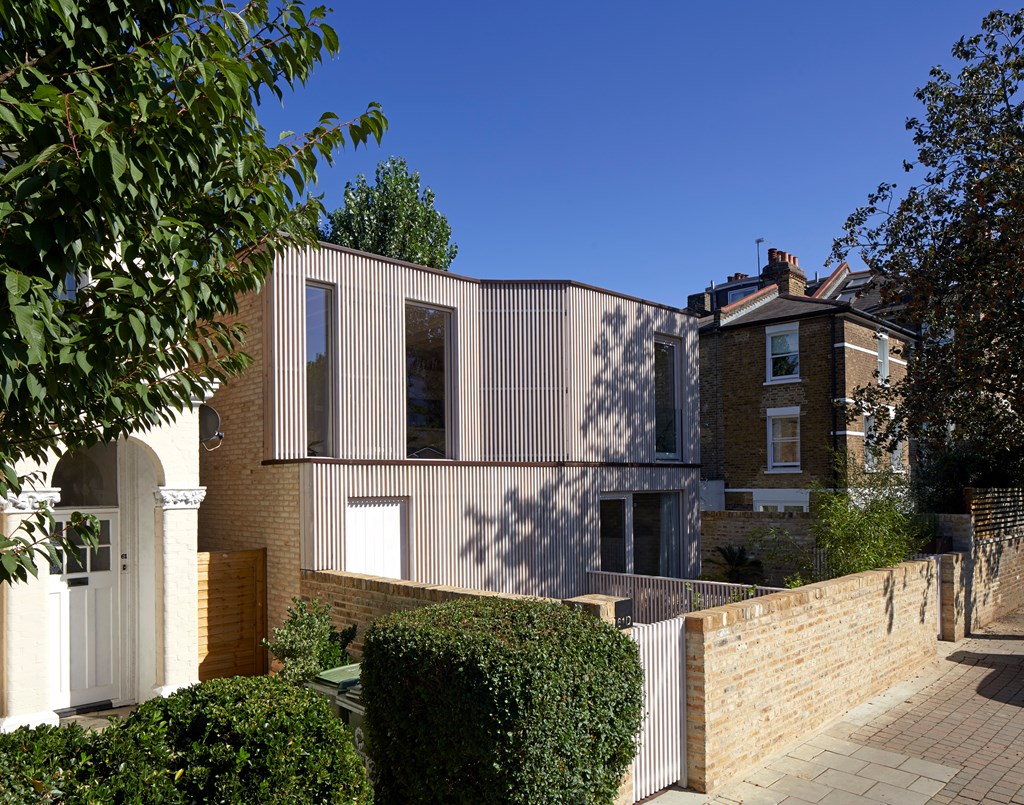 This project transforms an underutilised site containing garages into a family home. It successfully deals with a number of constraints, including a restriction on height and the need to maintain neighbours' privacy. This has been achieved by locating part of the house below ground and through the efficient use of space, including significant built-in storage elements that become architectural features in themselves, adding to the unique character of the house.
A high level of quality and excellent value for money have been achieved on this project, which is no mean feat. A concise material palette of brick, timber and concrete is beautifully finished and left exposed throughout the building, creating a calming sense of refuge from the outside world. The quality of the joinery is impressive, and the architect has demonstrated a rigorous control over cost by using materials to their full potential – for example, designing out all secondary steel work for the timber stairs. The refined detailing creates an elegant appearance. It is apparent that every interface has been carefully considered by the architect.
The house is relatively modest in area, though carefully curated views, excellent circulation and sensitive use of natural light make it appear much larger. The basement level does not feel subterranean due to the sophisticated arrangement of the bedrooms around a generous lightwell. These spaces are further enhanced by minimal walls and the clever use of recessed doors that, when opened, create a large open-plan area.
The architects designed and acted as main contractor on this project, a successful approach that is hopefully replicated in their future work. This approach was a key factor in achieving excellent value for money achieved and an exceptional degree of quality, made possible through the great selection of materials and detailing. Every aspect of family life has been carefully considered and accommodated with warm and welcoming interiors.
Internal Area 105 m²
Structural Engineer Built Engineers
Environmental / M&E Engineer SGA Consulting