Lock Keeper's Cottage
by Sanchez Benton Architects
Client Private
Awards RIBA London Award 2021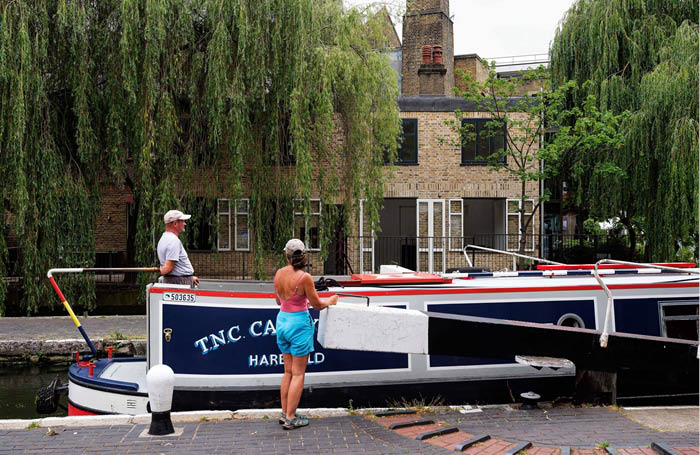 The refurbishment of a lock keeper's cottage turned the major interventions needed to safeguard the structural integrity of the existing building into a holistic architectural proposal.
The client's brief was to design a home that would harness the existing qualities of the site such as the views of weeping willows and its frontage to the canal.
A sustainability-conscious approach led to the decision to upgrade the existing shell of the house rather than demolish and rebuild. However, the façade was leaning and the existing foundations had been undermined by a row of willow trees, risking the collapse of the structure above.
The design stabilises the house with a single stepping concrete column connected to a series of beams, which have become its dominant organising feature. The interior spaces rotate around this eccentric concrete column, into which a series of timber niches forming a balustrade to the stair and a support to a writing desk at first floor level are inserted.
The flush windows of the external façade express the thinness of the new brick cladding, allowing the cottage to open up fully. Every window and door can fold back completely onto the façade, turning the ground floor into a loggia overlooking the canal.
Overall, the project is by turns stimulating, engaging and delightful for its owners and passers-by, making a significant contribution to its immediate environment.
Internal Area 71 m²
Contractor John Perkins Projects Ltd
Structural Engineers Price and Myers