Artist's Studio in Stepney
By Martin Edwards
Client Private Client
Awards RIBA London Award 2022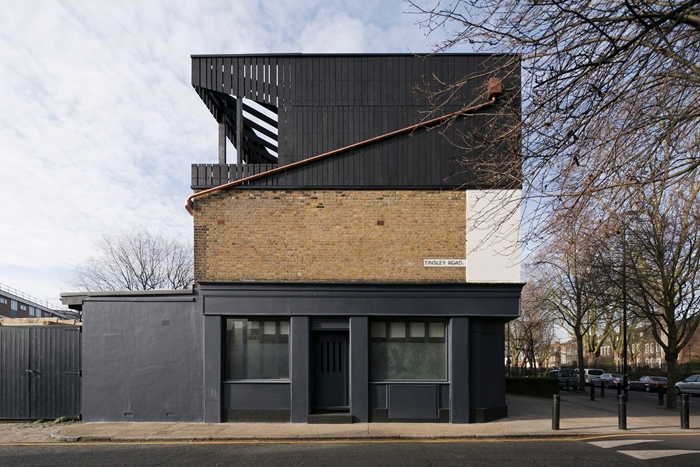 This project adds a new upper storey to an existing house, providing its artist owner with a delightful new studio. 
Externally, the charred and oiled ash boarding to the new upper floor reminds us of the building's history, a pub that had been damaged in the Second World War. A copper rainwater pipe diagonally straddles and decorates the flank elevation, tracing the path of the original conduit, a charming touch hinting at the joy to be discovered inside.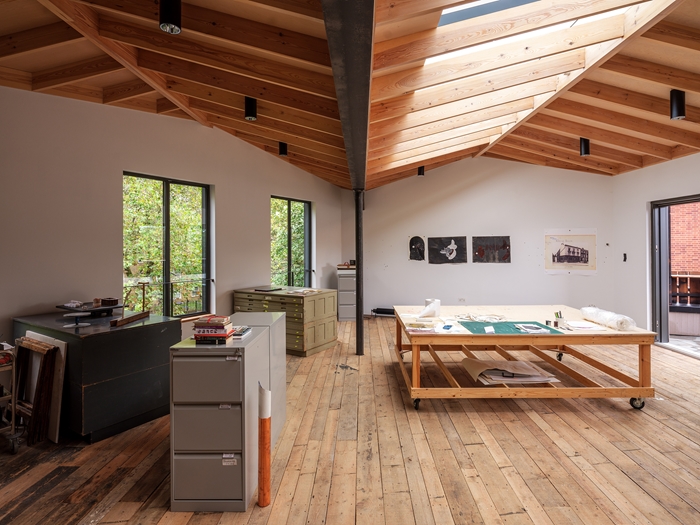 Inside, the new studio floor is accessed by way of a robust mill-finished steel staircase, with perforated treads that throw delicate shafts of light on to the surrounding surfaces. 
 
The new double-pitched roof is set diagonally across the space to align exactly east-west, providing the structure to frame a perfect north light. Below this, a substantial single RSJ spans the room. Dangling from it is a chain hoist above trap doors in the floor, both reminders of the room's function as a sculptor's studio. Views from the generous windows are filled with the boughs of nearby trees, giving a sense of being high up above the street. With its bronze downpipe and hopper, a rear terrace is shaded by the extended timber slatted side elevation and pergola, providing both screening and privacy.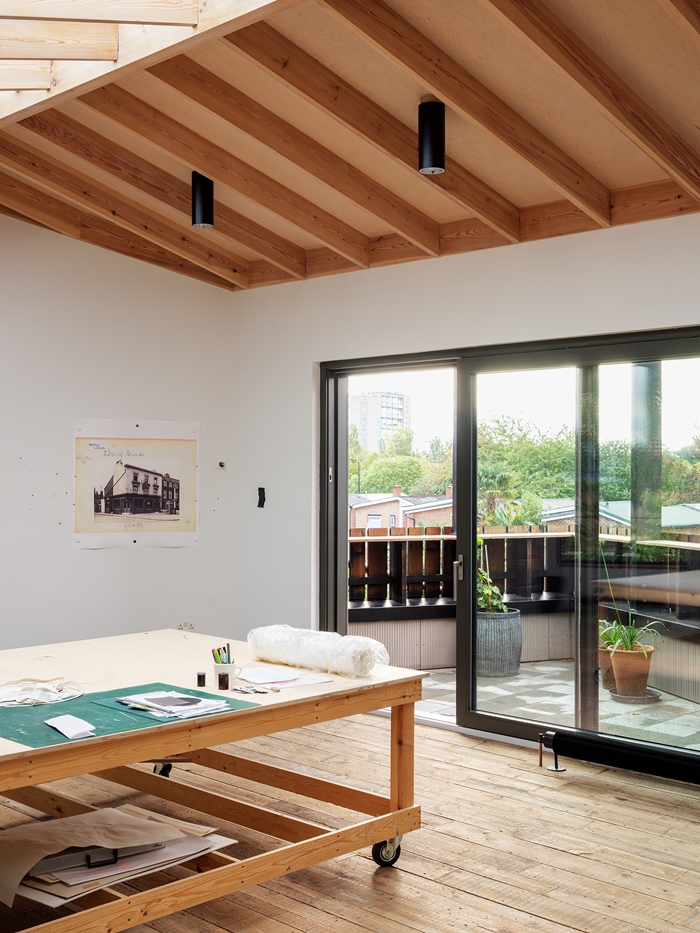 The new studio floor is made of a highly insulated timber framed construction, both reducing imposed loads and improving thermal performance. Reuse and recycling are evident throughout. The studio floor repurposes the original roofing boards, slate flagstones have been relocated, and timber doors have been repaired and relocated.
New and old sit side by side comfortably, the disparate parts combining to present a raw, natural, and carefully detailed whole. It's an uplifting place, evidently expressing a successful outcome of the shared vision and collaboration between the client and architect.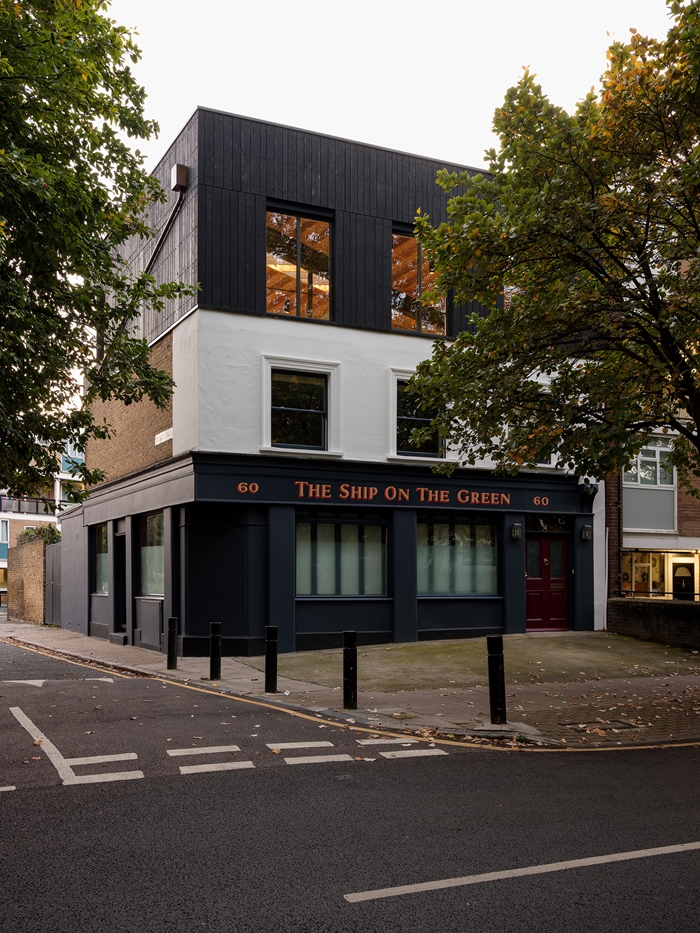 Internal area 112.00 m²
Contractor Adam Lloyd Construction
Structural Engineers  Conisbee 
Quantity Surveyor / Cost Consultant  GQS Services