Belle Vue
by Morris+Company with Architecture PLB
Client Pegasus Life
Awards RIBA London Award 2022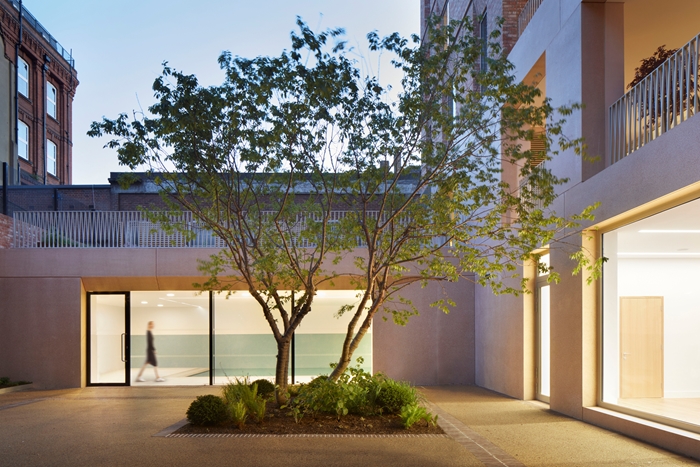 Belle Vue is a new retirement community of 60 apartments in Hampstead. The project is comprised of a quartet of interconnected buildings which create a sequence of landscaped courtyards, gardens, and terraces that interweave between communal and neighbourhood facilities, such as a residents' spa, a communal lounge, and a public café.   
 
Located in a challenging urban site and surrounded by seven conservation areas, the new buildings are tucked between The Royal Free Hospital, a school, a nursery, Havistock Hill, and a new cancer research facility, as well as a private road needing full-time access. To deal with the various constraints, the architects have broken down the programme into four interconnected blocks that respond separately to the complex context. This approach has the benefit of mediating the urban scale but at the same creating efficient housing plans that negate the need for long corridors and maximise the number of corner or dual aspect units. The result is light-filled residential accommodation with generous inset balconies and spacious, communal circulation spaces which are naturally lit. As you move higher up the building, communal roof terraces provide the stunning urban panorama that gives the project its name.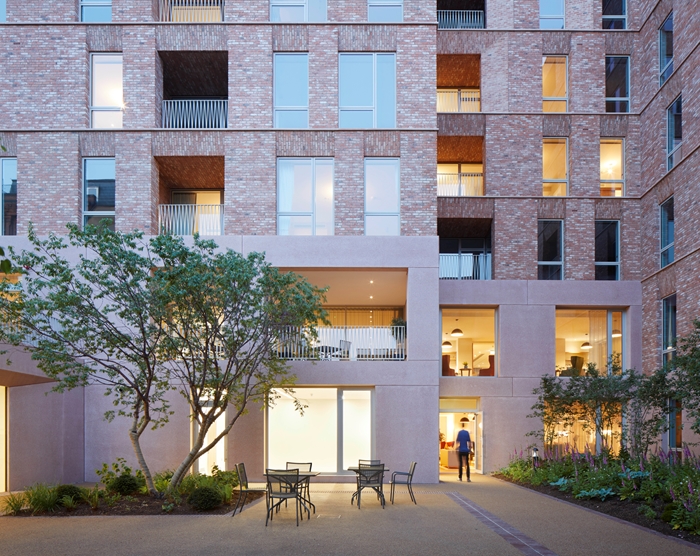 Sustainability is put high on the design the agenda with super-insulated walls, MVHR units to all residences, and air source heat pumps providing all of the heating and cooling needs. The project successfully uses the central courtyard to provide shared amenities and a focal point of orientation as you move around the large project.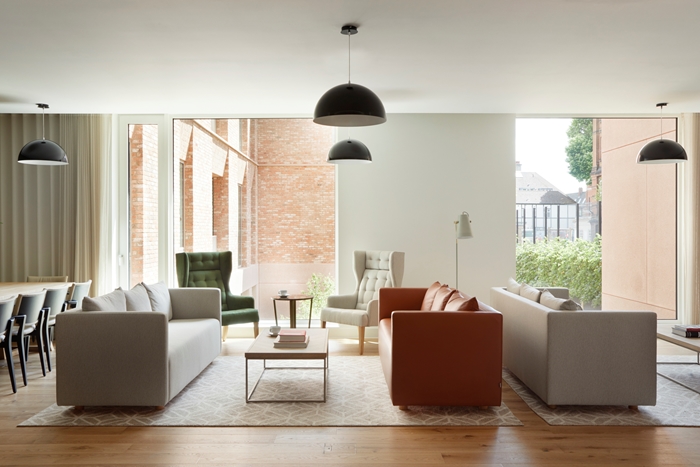 To avoid the scale of the project creating a sense of institutionalism, the architects have added a warmth and domesticity to the building through carefully considered materials and façade details. Tumbled brickwork is used to help bed the scheme into the older Victorian context and has a satisfying solidity and hand-crafted feel to it. This sense of solidity and permanence is further amplified by the wedge-shaped reveals and window heads that are allowed to playfully pattern the façades. A precast concrete string course separates floors and creates an additional layer of depth and tension which is key to the success of the sophisticated elevational treatment. The near-exclusive use of red brick for the external façades, relying only on subtle articulation and detail to create depth, shadow, and scale, is a commendable and refreshing achievement.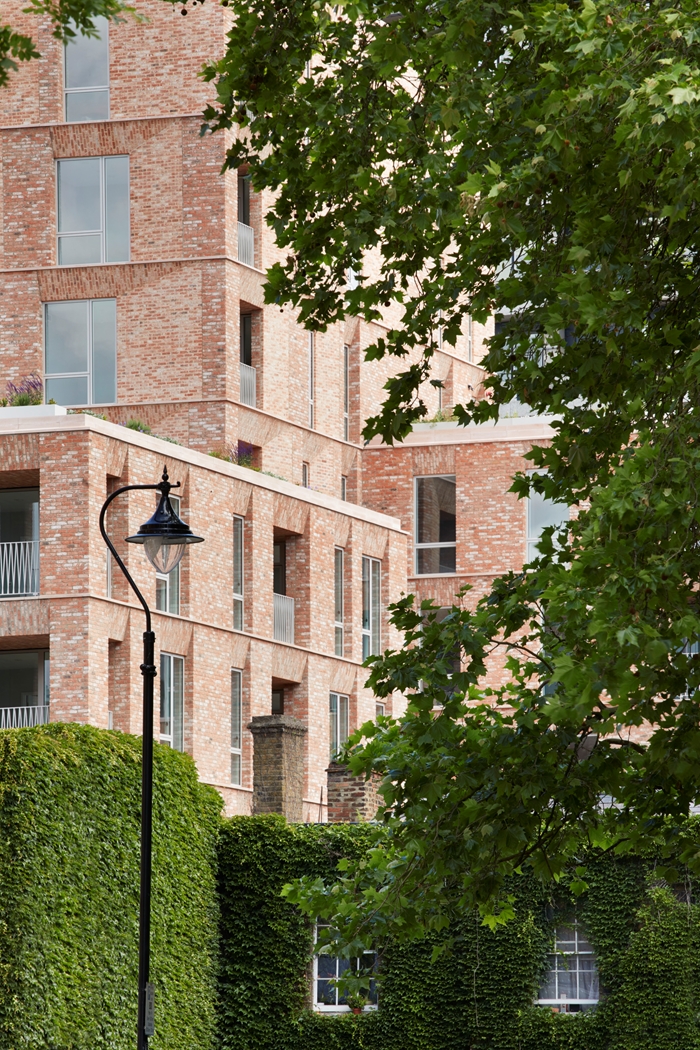 At the core of Belle Vue is a determination to demonstrate how a well-considered housing typology can help tackle the isolation of the elderly age group within our society. Through thoughtful planning and detailing, Belle Vue achieves this aim by creating a scheme full of compassion, warmth, and an underlying sense of calm throughout.
Internal area: 7,848.00 m² 
Contractor: ISG
Structural Engineers: Elliott Wood 
Environmental / M&E Engineers: Max Fordham 
Cost Consultancy: Deloitte 
Landscape Architects: Camlins 
Interior Design: Woods Bagot