Cromwell Place
by BuckleyGrayYeoman
Client South Kensington Estates
Awards RIBA London Award 2022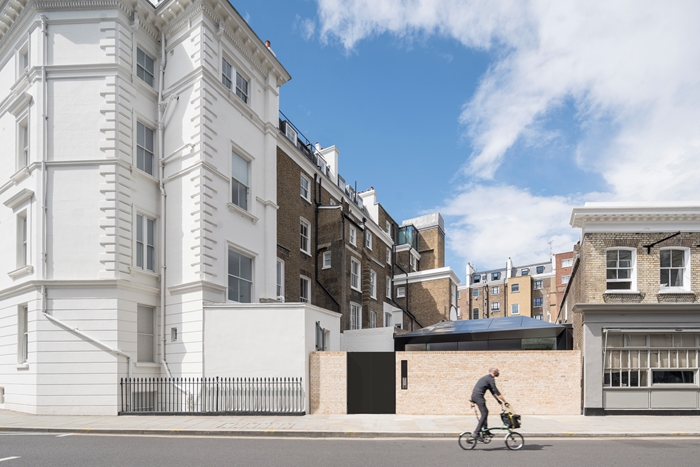 Cromwell Place interlinks and extends a terrace of five Grade II-listed townhouses in South Kensington to create rentable exhibition, office and storage space for art-world professionals, gallerists, dealers and collectors. The concept is innovative, anticipating the changing needs of this expanding sector.

With a brief to remodel the unconnected townhouses for the new uses, the architects have successfully combined well-executed new interventions alongside sensitively restored existing spaces.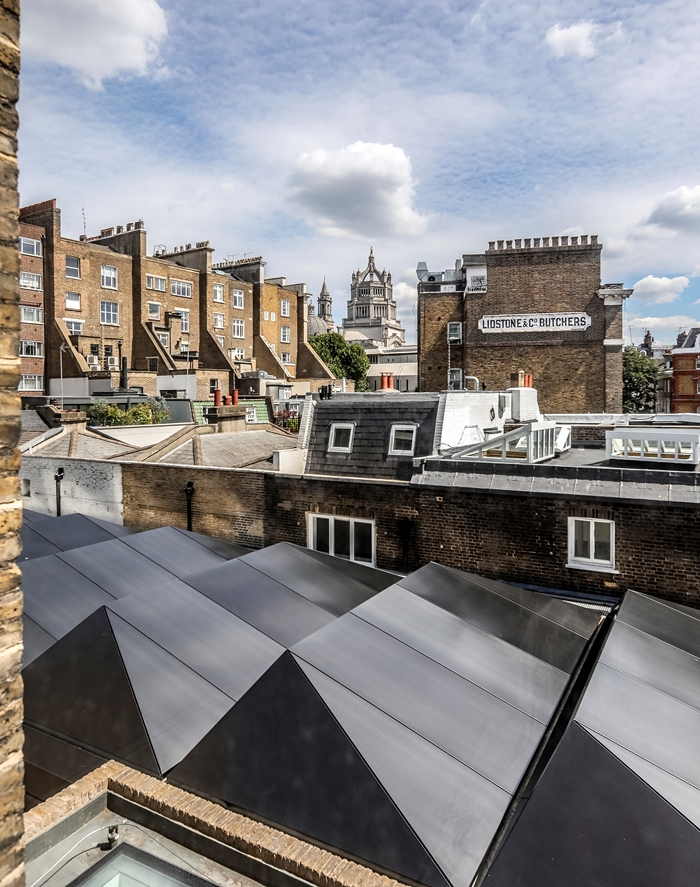 Linked by new corridors to the rear, the townhouses have been converted into 13 gallery spaces of varying sizes. Period features such as staircases with ironwork balustrades and curved timber handrails, fireplaces, cornicing, plasterwork, and baroque-style mirrors have been retained, repaired, and celebrated. To protect the existing features and afford the owners the flexibility to exhibit a wider range of artworks, some rooms feature new plasterboard partitions.

Pre-existing (but not original) additions to the rear of the townhouses were removed to make way for the new interlinking corridors along the rear facades. This straightforward device elegantly connects the townhouses, providing level access to the whole site while allowing the original houses to remain intact.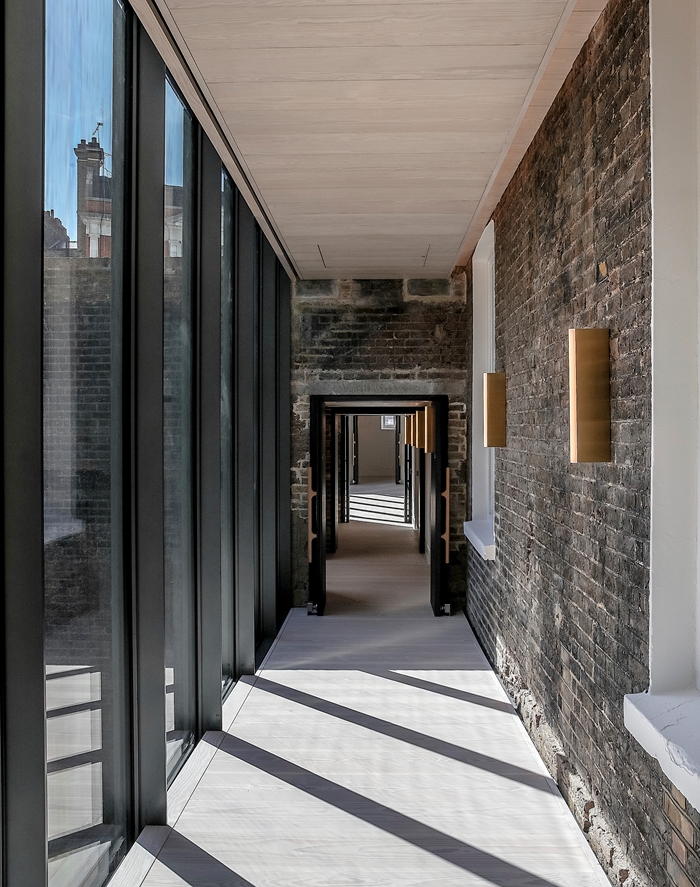 A contemporary new gallery pavilion occupies the townhouses' rear gardens, with a secondary level entrance directly from the street and secure, climate-controlled storage underground. Its sawtooth profile (inspired by nearby 'butterfly' roofed mews), its black metal cladding exterior, and its column-free, top-lit interior making a striking contrast with the townhouse galleries.

The design's transition from old to new is legible in clear layers from main townhouses to common links through exposed brick closets to rear courtyard extension. The new interventions are expressed in a clean, minimal, contemporary way so as not to compete with existing period features.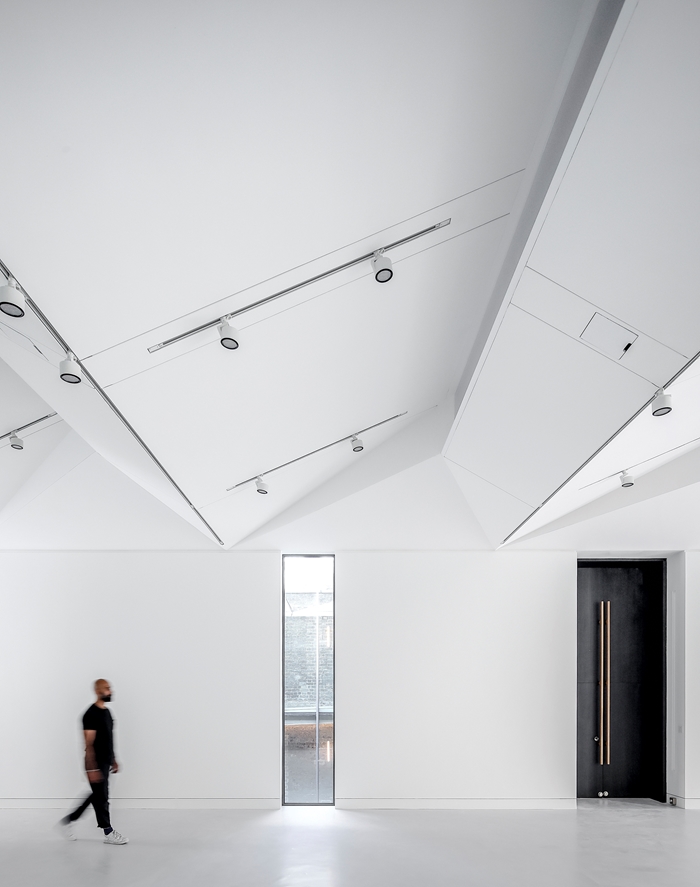 The sustainability focus was to extend the life of these previously under-used buildings. Although their listed status prohibited upgrades to the original building fabric, the spaces are nonetheless naturally ventilated and have been fitted with high-efficiency electric heating and lighting with occupancy and daylight controls. An air-source heat pump provides heat to the extension, and an air-handling unit incorporates packaged heating, cooling, and humidity control and heat recovery. The gradation of increasing environmental control suits the spaces' uses, from the townhouse galleries to the well daylit but climate-regulated pavilion for more sensitive artworks, ending up in the stable, tightly climate-controlled basement archive.

Cromwell Place's whole rationale of on-site storage allows for en-masse deliveries, with the potential to require fewer vehicle trips and thus fewer emissions. Its policies of supporting smaller and less affluent businesses and providing temporary facilities for galleries which might be undergoing refurbishment both contribute to local economic sustainability. Finally, because all gallery spaces and their varied programmes are open to the public, the enterprise adds significant cultural value to the local community.
Internal area: 4,431.00 m² 
Contractor: Gilbert Ash
Structural Engineers: Heyne Tillett Steel  
Environmental / M&E Engineers: GDM Partners 
Quantity Surveyor / Cost Consultant: Rex Procter & Partners 
Project Management: Jackson Coles
Acoustic Engineers: Sandy Brown