House in Primrose Hill
by Jamie Fobert Architects Limited
Client Private Client
Awards RIBA London Award 2022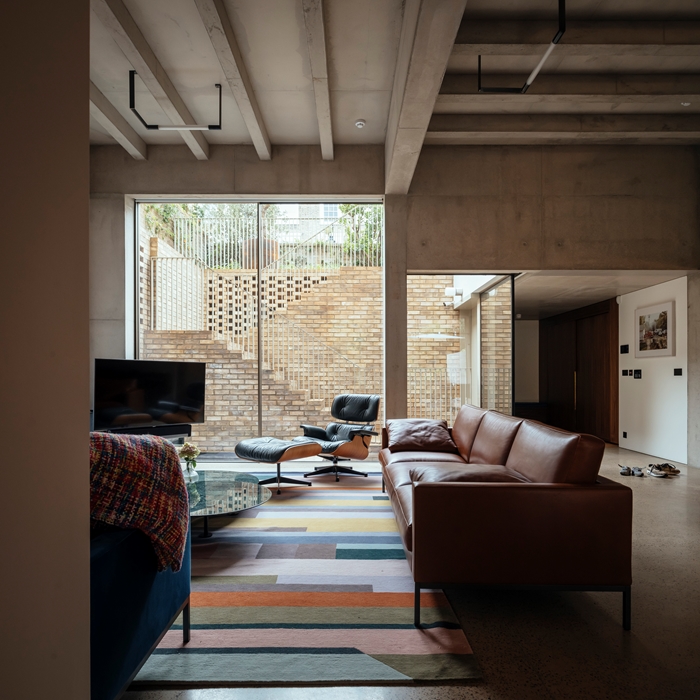 This refurbishment and extension of a Victorian house in Primrose Hill is a superb example of a close working relationship between architect and private homeowner client. The success of the collaboration is evident in the way that beautiful new spaces complement the client's distinct personal taste, creating an extraordinary contemporary family home.

The new extensions are subtle, allowing the historic exterior of the house to be fully retained so as to respect the character of the well-maintained street.

There are two entrances - the existing Victorian one, and a side-entrance for family and friends tucked away at the bottom of a set of steps.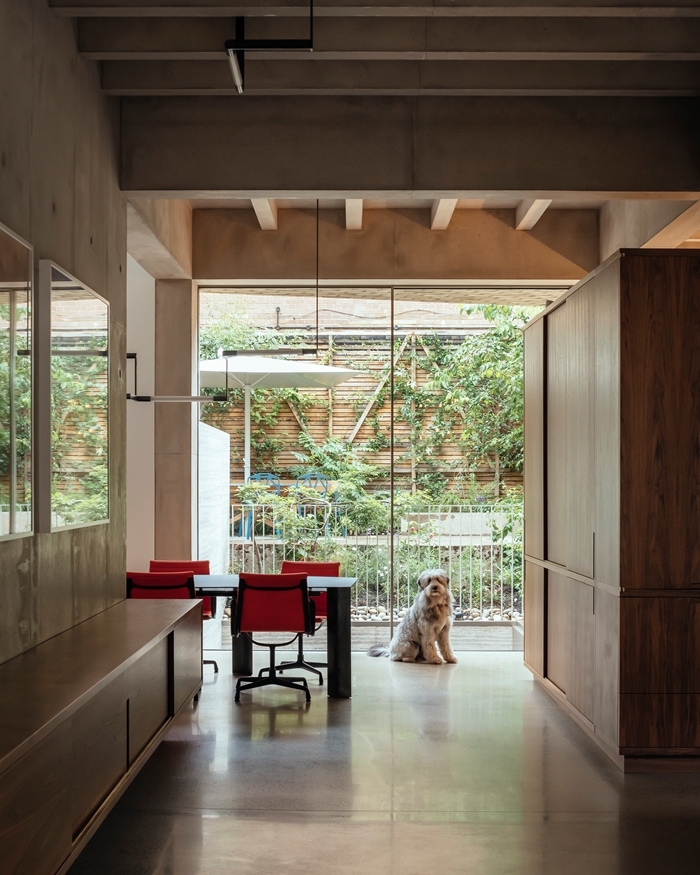 Inside, the house has two distinctly different parts. The upper floors contain a generally straightforward arrangement of good-sized bedrooms, reached by means of a generous curved walnut staircase - the one upstairs flourish. A separate cast-concrete staircase within a slender side extension leads below to two new lower floors of contemporary design, reserved for family activities. Despite being below ground, these rooms enjoy natural light through lightwells to the front and rear of the property.

On the upper layer of this more contemporary part of the house, a functional but fluid kitchen area connects to the garden. It is separated from the adjacent living and dining spaces by bespoke walnut cabinetry. A freestanding walnut-clad pantry with a hidden bar choreographs movement between front and back, hinting at feasts and social gatherings yet to happen.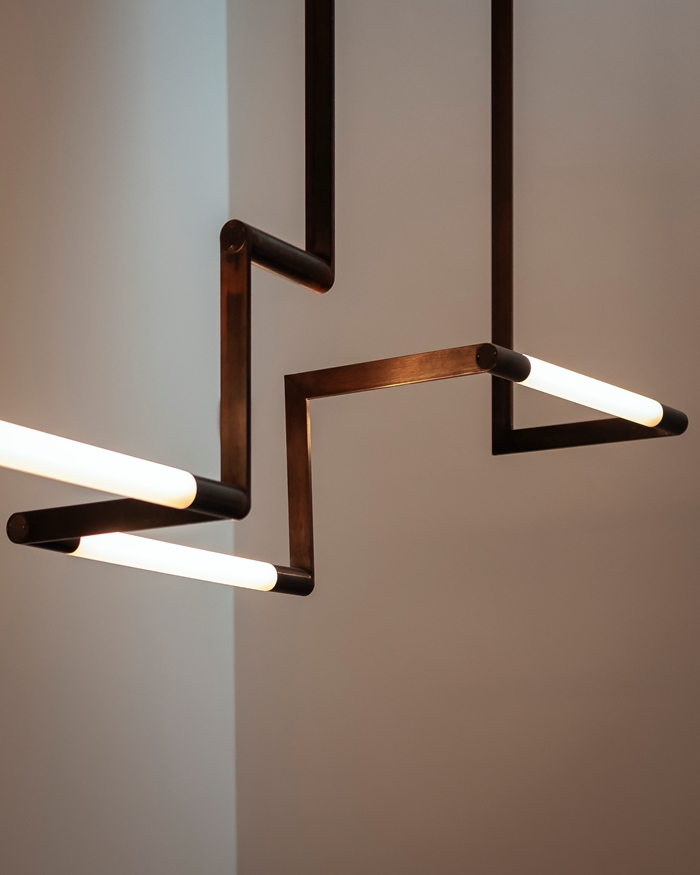 The lower basement level features a small home office, guest room, children's play space, and an atmospheric, travertine-lined, light-dappled swimming pool. All are naturally lit to some degree by light shafts and a skylight.

Exposed concrete beams, joists and generous floor-to-ceiling heights on these lower floors create comfortable, timeless spaces that could be easily adapted to different tastes and styles by future owners. The spaces are all meticulously and rigorously detailed using a robust neutral palette. As their brief grew, the architects even had a hand in designing the large steel dining table and the bespoke, Bauhaus-inspired, geometric light fittings.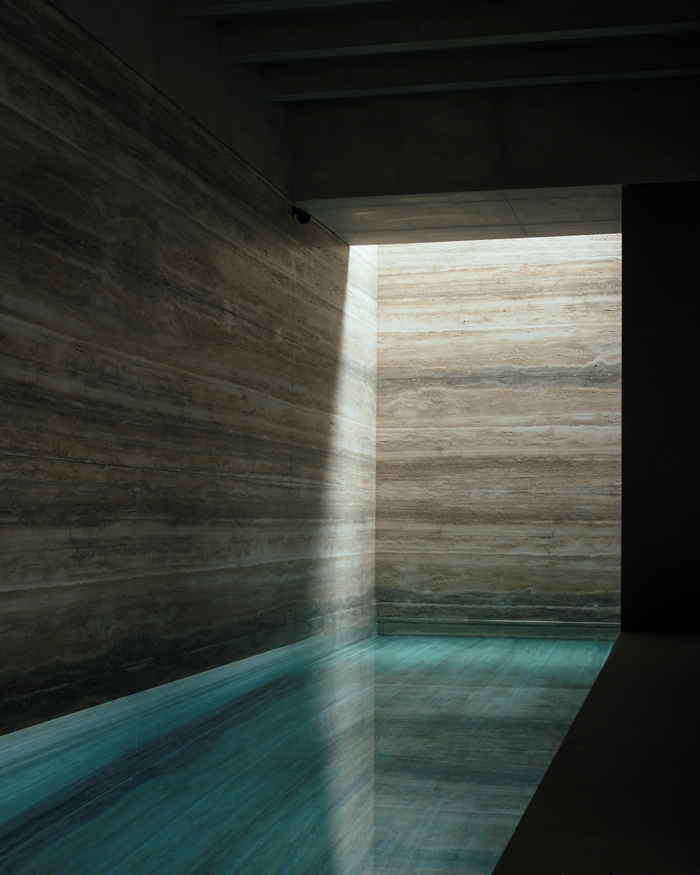 The existing fabric has been upgraded. Insulation and an air-tight membrane have been added, and double glazing installed to all existing and new openings. The deep lightwells allow passive cross-ventilation and for a mechanical ventilation with a heat recovery unit to serve the upper-level spaces where unwanted heat gains are most likely. Rather than a more traditional option, a chilled water-cooling system has been installed, driven by an air-source heat pump. A capillary mesh chilled ceiling cools the upper floors, while the chilled water is linked to the underfloor heating pipework on the lower floors.

The project was completed in March 2020, allowing the client to move in just as the lockdown was announced. They were immensely happy with the beautifully conceived sequence of spaces with their soothing harmony of volume, material and light.
Internal area: 435.00 m² 
Contractor: Famella
Structural Engineers: Elliott Wood 
Environmental / M&E Engineers: Max Fordham