Lambeth Palace Library
by Wright & Wright Architects LLP
Client Church Commissioners for England
Award RIBA London Award 2022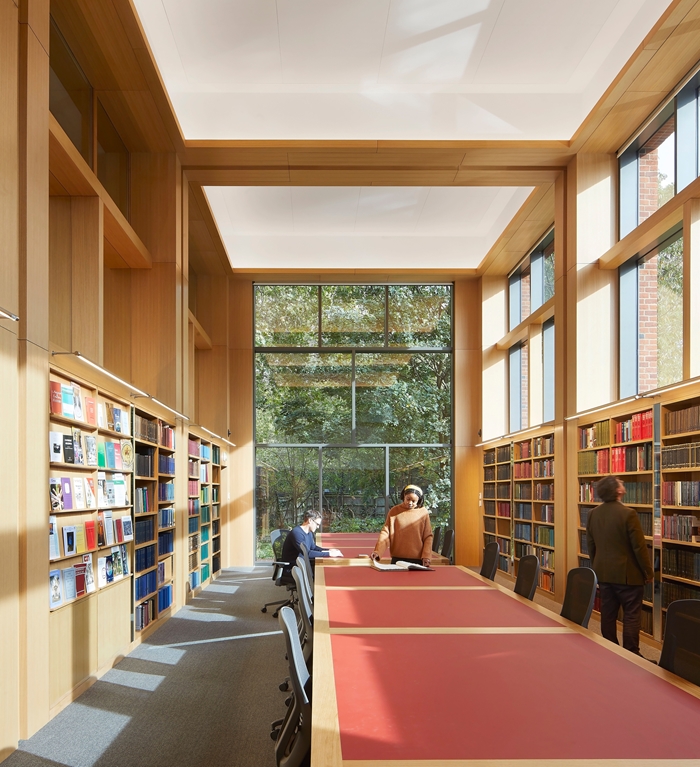 Positioned in the gardens of the historic, Grade I-listed home of the Archbishop of Canterbury, Lambeth Palace Library is the new, purpose-designed home for the Church of England's consolidated archives. The most important collection of religious artefacts outside the Vatican, the archives are a unique collection of immense significance to the nation's shared history and culture.
The project represents a rare opportunity to safeguard these archives and, in keeping the collection in proximity to Lambeth Palace rather than housed off-site in a remote warehouse, public access to the collection is secured for generations to come. The building creates a richly detailed and enduring piece of civic architecture that reframes the centuries-old relationship between church and state.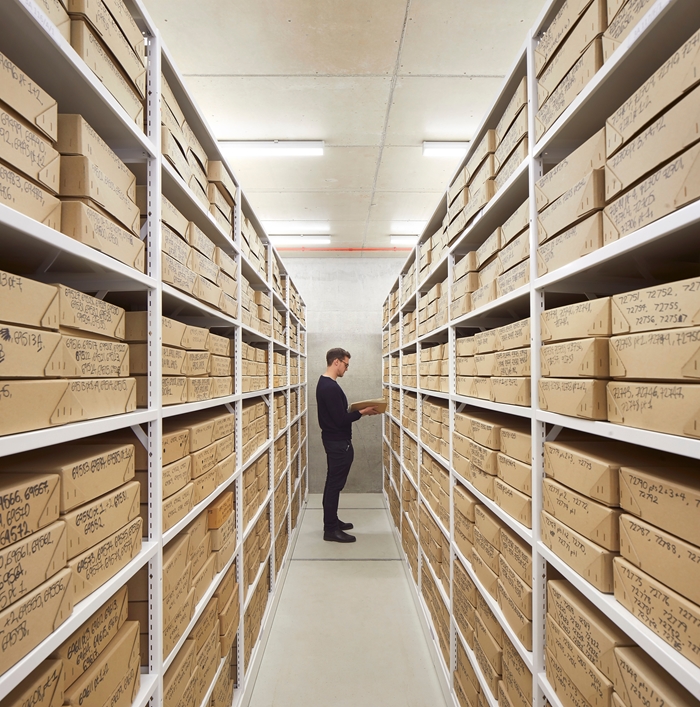 This proud building of significant proportions has been thoughtfully positioned on the edge of the site and is conceived by Wright & Wright as a 'thickening' of the site's boundary. Its placement minimises its impact on the Archbishop's garden, yet still creates a new landmark tower that echoes the historic towers of Lambeth Palace.  
 
At its heart, in the great tradition of the monastic library as a scholarly refuge, is the reading room, a set-piece space that anchors and animates the building. A study centre, exhibition space, conservation studio and archive stores are also created as part of the project. Crowning the building, above the archives, is an event space with panoramic views over the palace, its gardens and central London.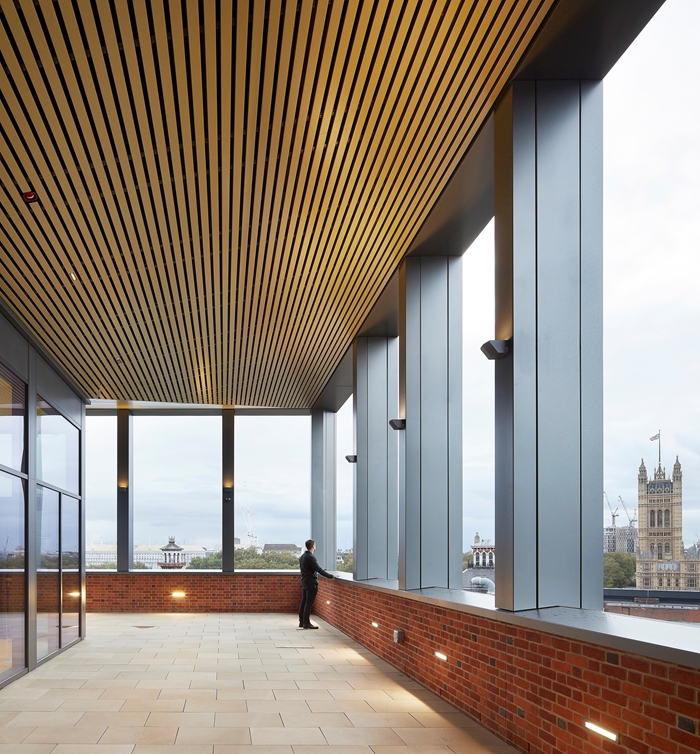 Mindful of the imperative to conserve resources in the longer term, the new building is designed to endure and age gracefully. Half the library's energy requirements are generated by photovoltaic panels on the roof, while rainwater is sustainably channelled into a new ecology pond in the Archbishop's garden, encouraging biodiversity as part of a wider landscaping strategy.   
 
By definition, an archive is a windowless enclosure, so three types of bespoke, handmade bricks were employed to wrap around the concrete container housing the archives. Unique detailing includes the use of a distinctive, cross-shaped 'Bishop's bond' and flecks of 'burnt headers' giving the walls a subtle, tweed-like quality. Factory visits and mock-ups of brick wall sections ensured rigorous quality control and the building's construction is a testament to the skills of its fabricators and constructors. From appraising initial strategic options to completion, via an international competition, the £23.5 million project took over 10 years.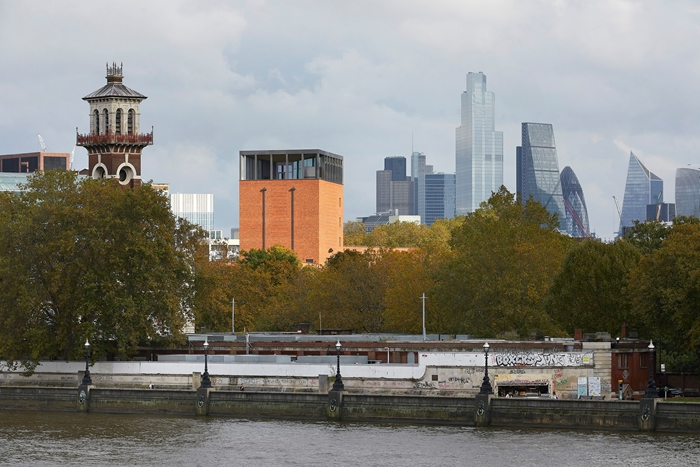 The clarity of the key architectural moves and the sheer rigour and care that has gone into the exquisite detailing of the brickwork and composition of the elevations stood out for the judges. The result is a significant and compelling piece of civic architecture. 
Contractor: Knight Harwood
Contract value: £23,500,000.00 
Internal area: 5,400.00 m²
Structural Engineers: Price & Myers 
Environmental / M&E Engineers: Max Fordham 
Quantity Surveyor / Cost Consultant: Fanshawe 
Project Management: Stuart A Johnson Consulting 
Acoustic Engineers: Max Fordham 
Landscape Architects: Dan Pearson Studio 
Fire and Safety Consultant: Menzies Partners 
CDM Consultant: Stroma 
Planning Consultant: DP9 
Facade Engineering: Thornton Tomasetti