LB Southwark SILS3
By Tim Ronalds Architects
Client London Borough of Southwark
Awards RIBA London Award 2022
LB Southwark SILS3 is a Pupil Referral Unit for children who have typically been excluded from school. Its purpose is to give students time out from mainstream education before they are ready to return. Their behaviour can be challenging and demanding. 
The project came without a detailed brief. Because the school's previous premises – a reappropriated children's home - were so ill-suited to its needs, the Head's first instructions were no more detailed than to request a new school building. In response, architects at Tim Ronalds spent several days observing lessons on site and consulting with pupils, staff and management.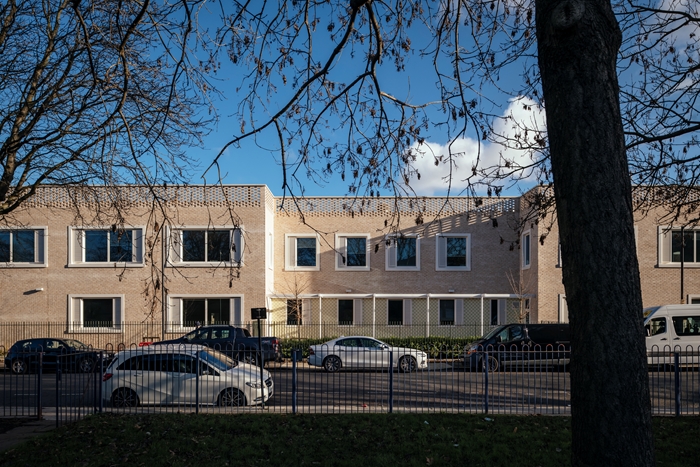 The immediate sense is one of simplicity and calm. The new building is inviting. It is comfortable, light, spacious and airy whilst also evidently being secure and tough. It successfully and discreetly assimilates its complex brief. 
 
Throughout, the material palette is mellow. Outside, the near-white brickwork, window frames and stone surrounds and latticed parapet are uplifting. Inside, the oak floors, maple joinery and purpose-designed pine acoustic ceilings confound the institutional stereotype. The overall air of tranquility belies the building's considerable robustness.  
 
The plan is clear and legible. Giving off wide, naturally lit central corridors, the classrooms and study spaces are generous, with large picture windows affording views over the playground and adjacent park. Offices and staff rooms are located strategically to facilitate natural surveillance and so inhibit bad behaviour. The detailing throughout is elegantly conceived.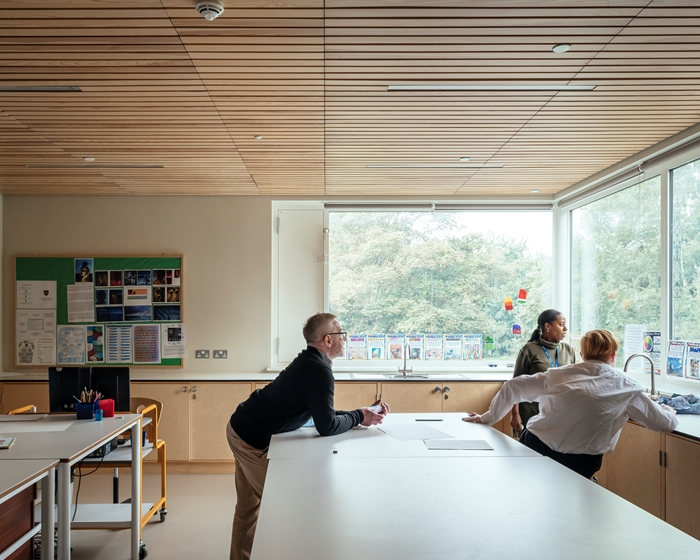 The energy strategy incorporates passive systems that minimise energy consumption and require little maintenance. Good air quality is achieved through highly effective natural ventilation systems. The building has achieved a BREEAM 'Excellent' rating. 
 
Such an optimistic and special environment can certainly only improve the life chances of its students.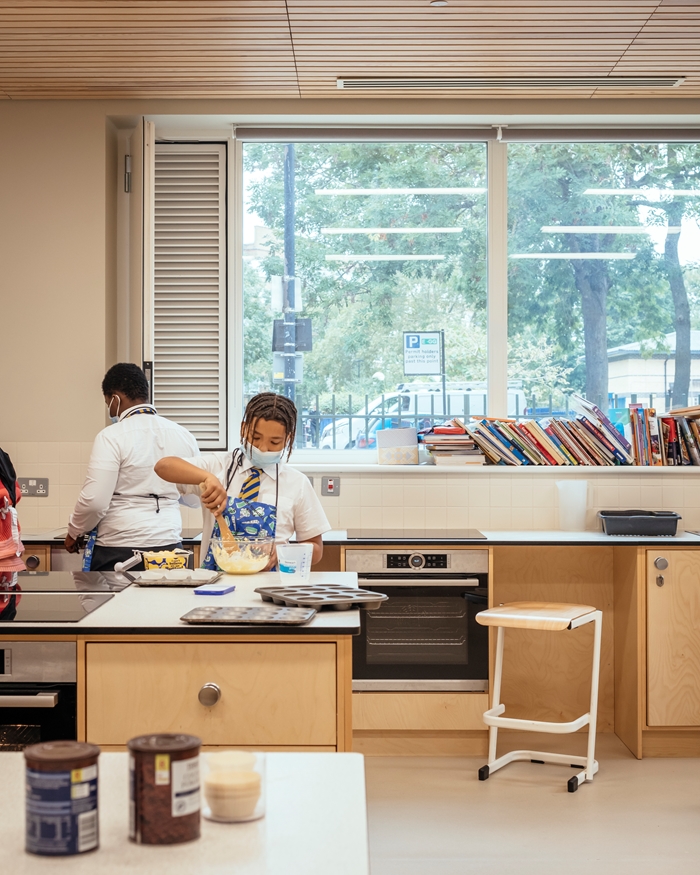 Client London Borough of Southwark
Contractor Gilbert-Ash
Internal Area 1,800.00 m² 
Structural Engineers Waterman Structures
Environmental / M&E Engineers Waterman Building Services
Acoustic Engineers Ramboll
Quantity Surveyor / Cost Consultant Faithful + Gould
Project Management Faithful + Gould