Leyton House
by McMahon Architecture Ltd
Client Private Client
Awards RIBA London Award 2022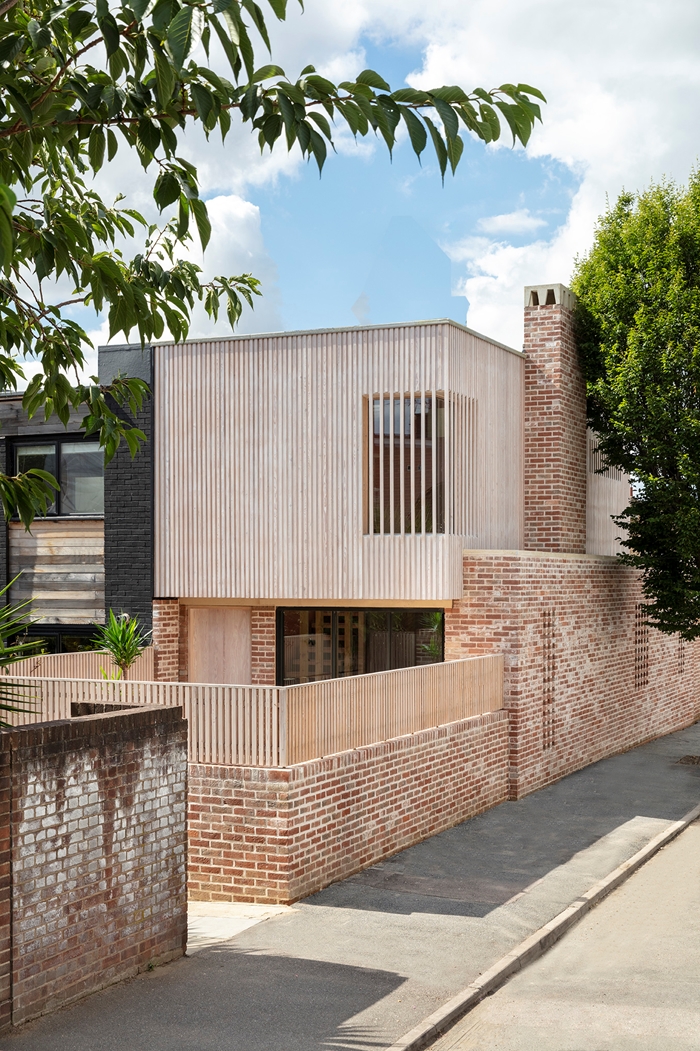 Collaborative dedication and commitment are evident in every aspect of this new home. The architect and client project manager were able to navigate the bureaucratic planning system and steer the local authority away from a house that risked being pastiche and a pseudo-Victorian corner house. The effort has not been in vain: Leyton House successfully challenges preconceptions about what is deemed appropriate as a bookend to a short terrace of 1960s houses in a predominantly two-storey Victorian context.  
 
The creative design response to the planners' requests has endured through to completion. The setback at the first-floor level helps with scale on the street but also brings light into the plan. Contextually, the choice of brick at street level and timber above, at window openings and chimney termination detail, all sit together as a coherent and robust ensemble.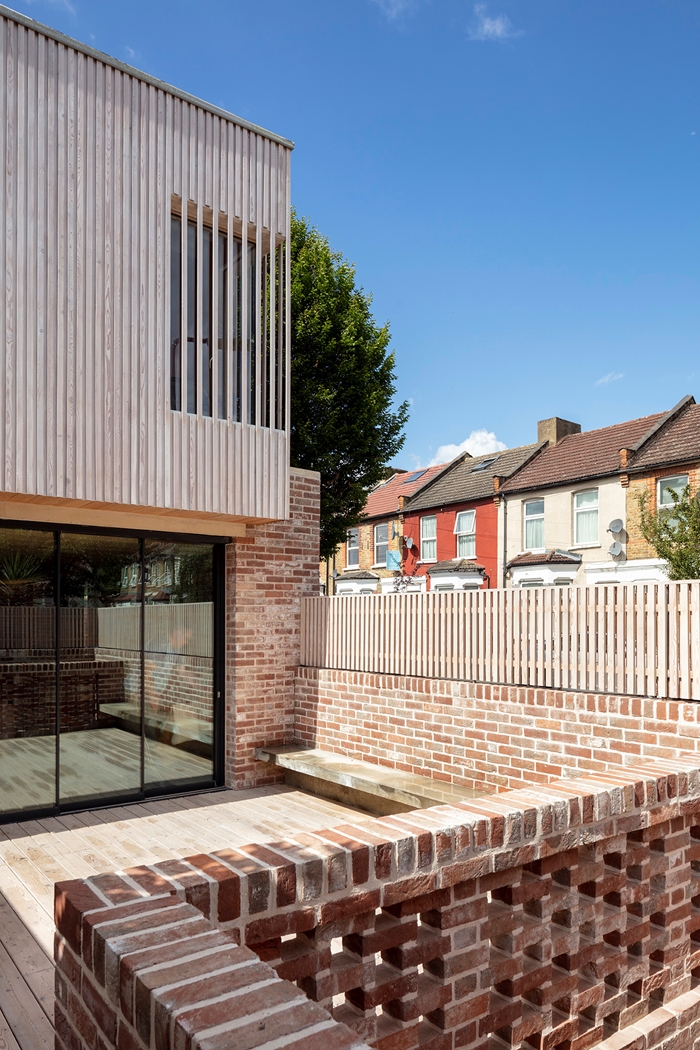 The architect has been able to push the boundaries of the clients' expectations of what was possible on the site. The resulting solution is imaginative and multi-layered, tackling matters to do with overlooking and privacy, without detriment to internal light levels and views.
Despite the small size of the plot, the home feels light and spacious, with an exceptionally calm and comfortable interior. Shifting planes at each floor level have allowed the creation of internal courtyards and linear roof lights, which add a further dimension and, by bringing in so much daylight, enhance the tactile quality of the internally exposed brickwork and clay plaster finishes. 
 
This clay plaster finish unifies the scheme. It flows from room to room and floor to floor, subtly changing colour from first-floor roof light above the open staircase down to the basement accommodation, gradually developing ever-deeper earthy tones. It possesses a subtly Mexican feel, particularly at basement level, inspired by the owner's other place of residence.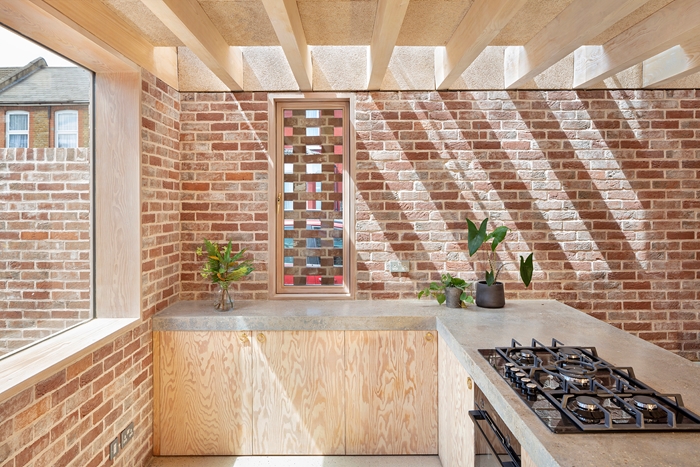 This scheme and its overall effect are tectonically rich with structure, textural materiality and colour interacting with direct and diffuse light in many delightful ways. It is perhaps to be expected for a filmmaker and writer's home.
A collaborative contract management style, phased to suit the client's requirements, has clearly proved a very successful way of managing the budget.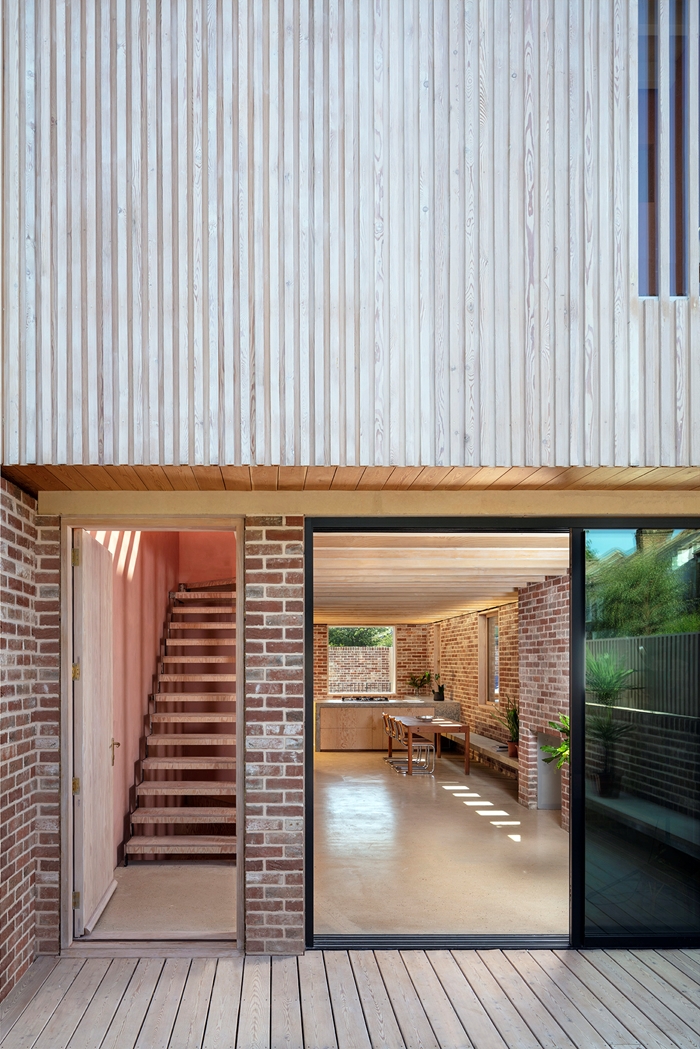 On sustainability, there is provision for a rooftop photovoltaic array and an air source heat pump to be installed at some later date, as finances allow. 
 
The quality of workmanship should be commended, as should the skill in bringing a touch of contemporary Mexico to Leyton.  
 
Overall, the new home is a demonstrably successful collaboration between architect, client and contractor.
Internal area: 188.00 m² 
Contractor: Abtech Basements & Refab Build Limited 
Structural Engineers: James Frith Limited  
Environmental / M&E Engineers: Werninck Building Services  
Energy Consultant: Energy Saving Experts