Mews House
by creativemass Ltd
Client Private Client
Award RIBA London Award 2022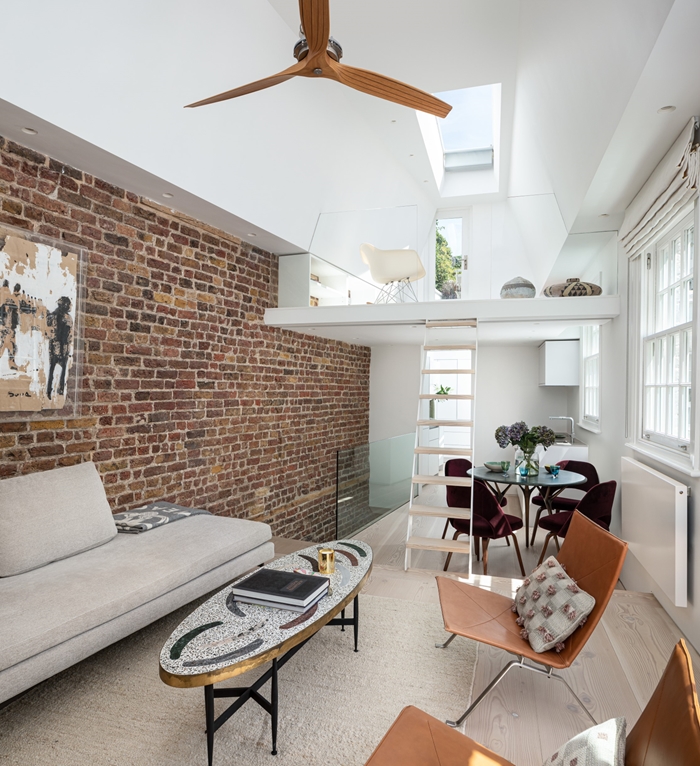 Intended as a base from which the client could visit family while in London, this ambitious refurbishment of a two-storey mews house in South Kensington dexterously reworks a tiny building to good effect. The design is robust, well-considered and elegant throughout, from the glazed screens on the staircase to the careful flush detailing of doors, giving a sense of openness without compromising privacy.  
 
The property's wedge-shaped footprint had significant constraints, only one metre wide at its narrowest end and bounded by adjacent properties and garden walls on three of its four sides. In the search for extra space, the architects' solution was to extend upwards and down.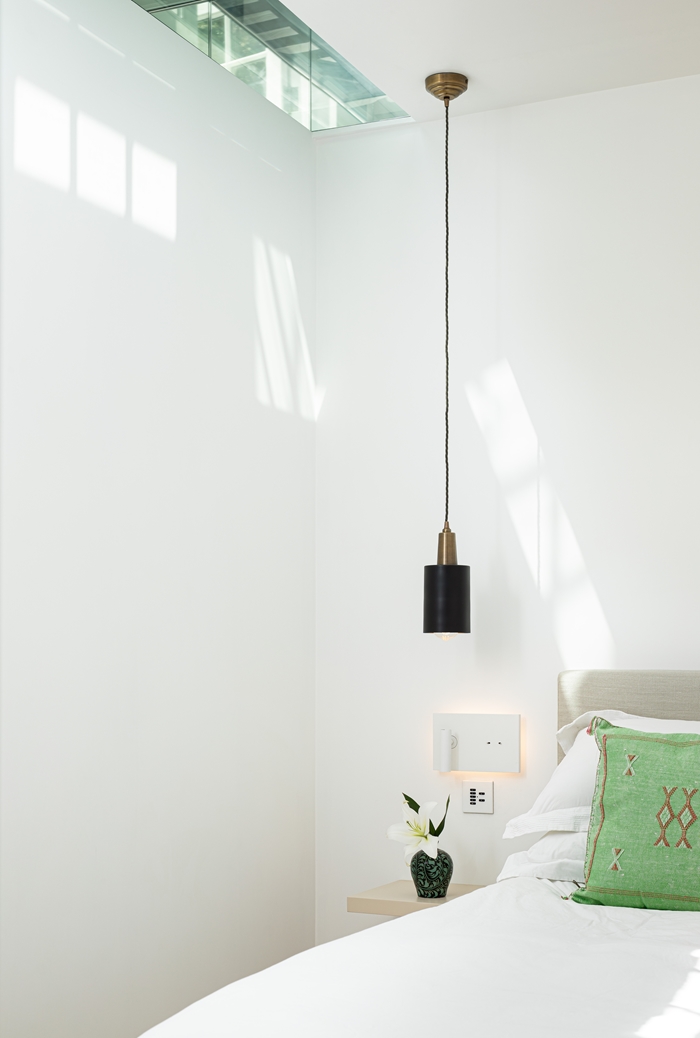 Raising and opening up a new roof structure and rejigging the living quarters on the upper floor freed up space to insert a partial roof-lit mezzanine above the kitchen. As a consequence, the living and dining areas feel 'loft-like'. In addition, the new mezzanine leads to a mini terrace offering rooftop views across the neighbouring properties.   
 
A new, full basement level creates space for a second bedroom with an ensuite. Inserting a glass floor with mirrored sides in the ground-floor bedroom brings daylight into this new space. The result is a well-lit, useful space that the client actually prefers to the bedroom above.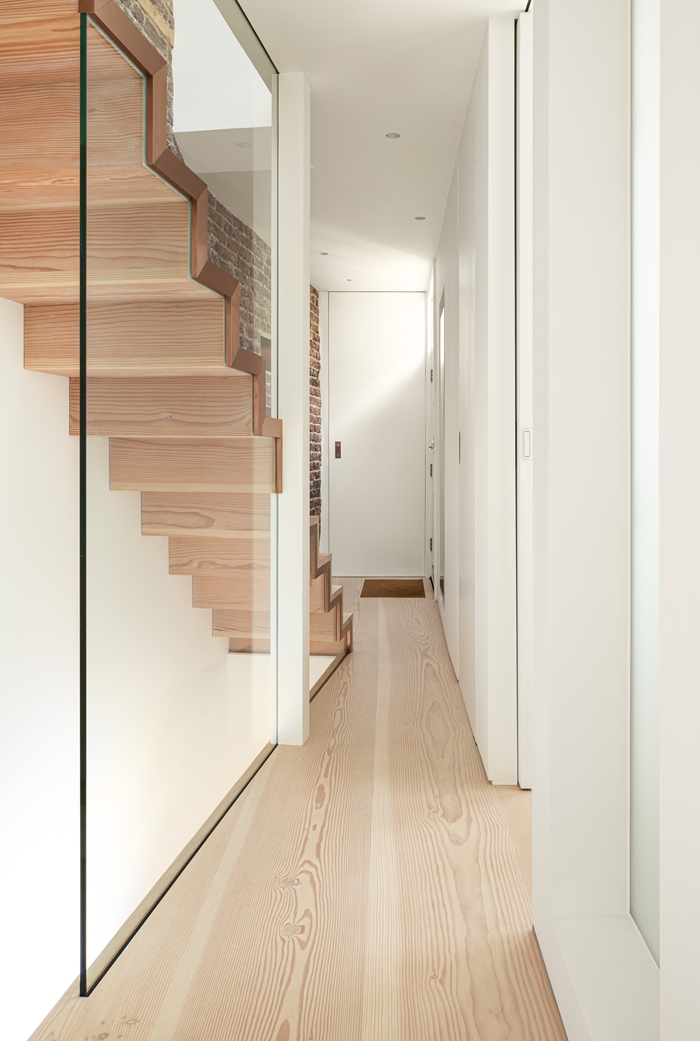 Relocating the entrance to the narrowest end of the plot made it possible to insert a new staircase to connect the three primary levels of accommodation, while clever storage ideas - such as built-in cupboards at the narrow point on each level - make the most of the limited space.   
 
Existing windows were replaced with double glazing with excellent U-values. The walls and roof were insulated with slim insulation, sacrificing better U-values for more space. Mechanical ventilation with heat recovery has been introduced to ground-floor and basement rooms, whereas the upper levels are naturally ventilated. Heating is provided by a gas-fired boiler. 
Despite the small footprint, the judges were pleasantly surprised by how well-proportioned and brightly lit the new spaces were. In addition, they sensed that the project benefited from a hugely successful relationship between architect and client, who is delighted with the result.  
Internal area: 69.00 m² 
Contractor: SAB (Shell and Beyond)
Structural Engineers: Symmetrys 
Glazing Consultants: Glazing Vision 
Kitchen Consultants: Kitchen Architecture 
Bathroom Supplier: CP Hart