NoMad London
by EPR Architects
Client Bow Street Hotels Ltd / Sydell Group
Awards RIBA London Award 2022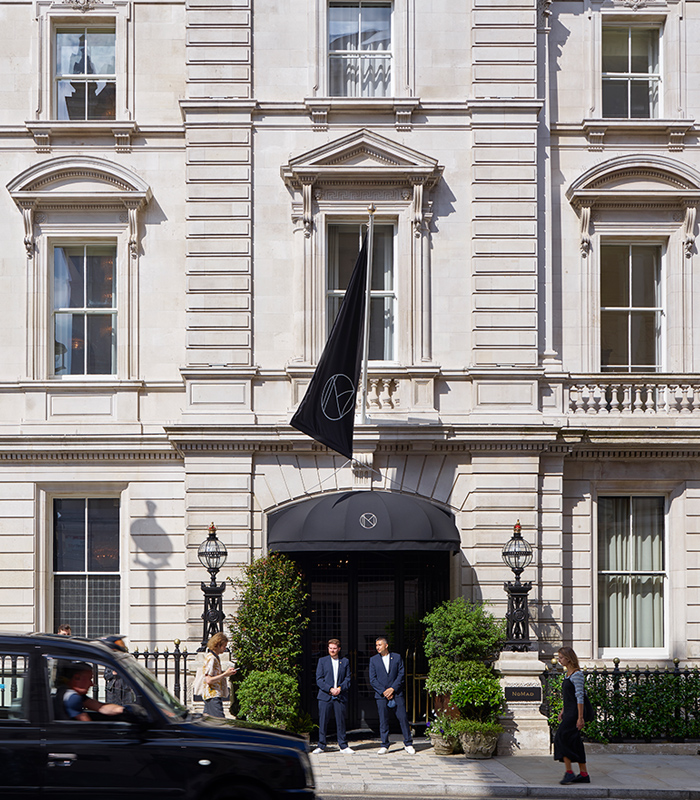 Added to English Heritage's Register of Buildings at Risk due to their poor condition, these two Grade II-listed Victorian properties, which previously functioned as Bow Street Magistrates' Court and Police Station, had seen many failed attempts at redevelopment since closure in 2006.

The redevelopment faced many challenging constraints, not least because the two buildings had different floor levels and had never been properly interlinked.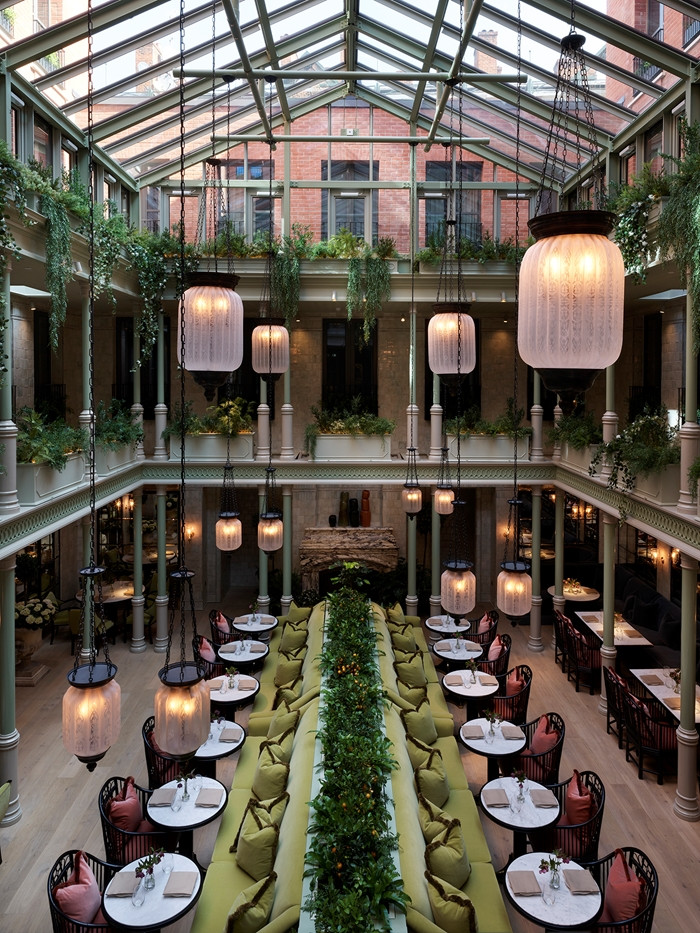 The judges were particularly impressed with the architect and client's huge effort and commitment in reimagining the buildings as a single viable hotel project. As well as resolving the linkage and finding appropriate uses for existing spaces, a key move was to insert a glazed roof over an existing courtyard in the former Police Station. This space serves as the hotel's main restaurant, significantly increasing the internal area and thus the scheme's viability. Creating two new basement levels (for plant and services) and two new-build wings around the glazed-over courtyard (for guest bedrooms) further increased the internal area. These wings step away from the boundary line to respect neighbouring residential properties. The completed development now features 91 rooms, a guest-only library, a double-height atrium restaurant and further bars and event venues.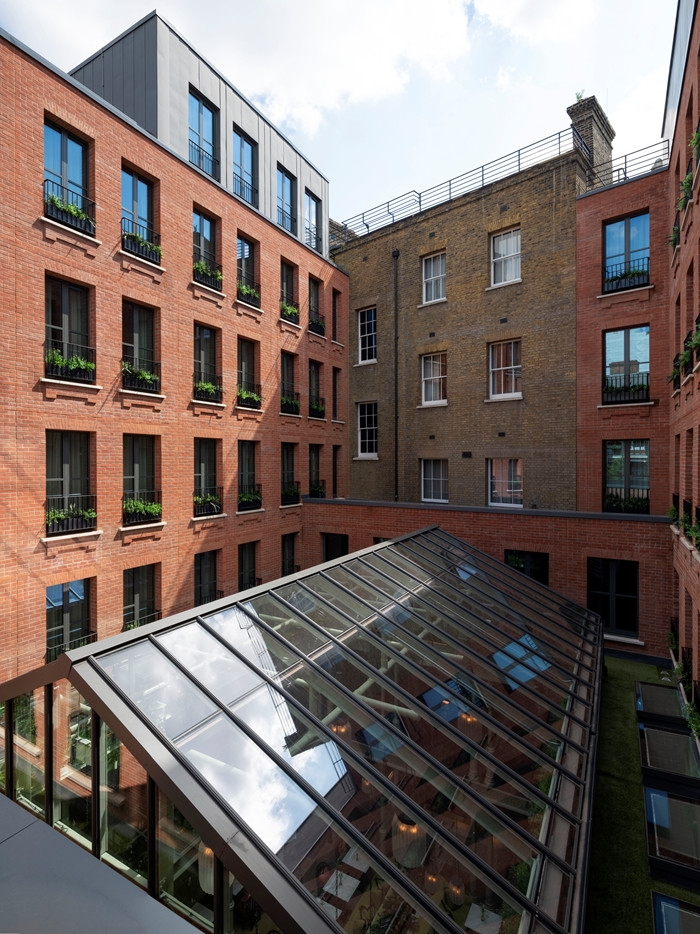 The former Magistrates' Courtroom serves as an event space, supported by a dining room and bar. A museum, open to the public and separately accessed from the street, tells the history of the building interpretatively, retaining some of the building's original prison cells. The upper-level former courtroom and administrative spaces house guest bedrooms and suites. Each room or suite, whether in the new-build or existing building, has been individually designed.
The interior fit-out has been carried out with verve, uncovering and retaining much of the buildings' original fabric and detailing, with the client and their interior designer overlaying it with the colour and exuberance of a modern luxury hotel.
The sustainability focus was on restoring and extending the life of these pre-existing buildings. Their external fabric has been fully repaired, including the restoration of the sash-and-case windows with the addition of secondary glazing. Existing basement areas had new cavity drainage installed, allowing them to be re-inhabited and roofing over the courtyard improved the entire development's thermal efficiency.

Given that the buildings' original functions had been relocated, reusing them as a luxury hotel is an appropriate solution, allowing the restoration to enhance the character of the Covent Garden Conservation Area. Overall, the project rejuvenates these historic buildings and offers a positive, characterful experience for business and leisure travellers.
Internal area: 8,856.00 m² 
Contractor: Beck Interiors
Structural Engineers: Elliott Wood Partnership 
Environmental / M&E Engineers: Hoare Lea
Quantity Surveyor / Cost Consultant: Emmaus Consulting 
 Acoustic Engineers: Hoare Lea
Landscape Architects: Cameron Landscapes 
Interior Design: Roman and Williams 
Lighting Design: Hoare Lea 
Heritage Consultant: Turley 
Planning Consultant: Gerald Eve 
Kitchen Consultant: Tricon