Pitched Black
By Gruff Architects
Client Gruff Architects
Awards RIBA London Award 2022
Pitched Black is the architect's own family house. This is not a typical project, it is a testbed, bringing together a number of players to develop and execute new ideas. The result is tucked away behind a Victorian terrace down a tight, long drive, only its overhanging, blank-faced, pitched black roof perched on a lattice of blue columns tantalizingly visible from the street.
The site posed many logistical challenges. Located in a conservation area, this former builder's yard is awkwardly shaped, bounded on one side by a railway cutting and surrounded by neighbours.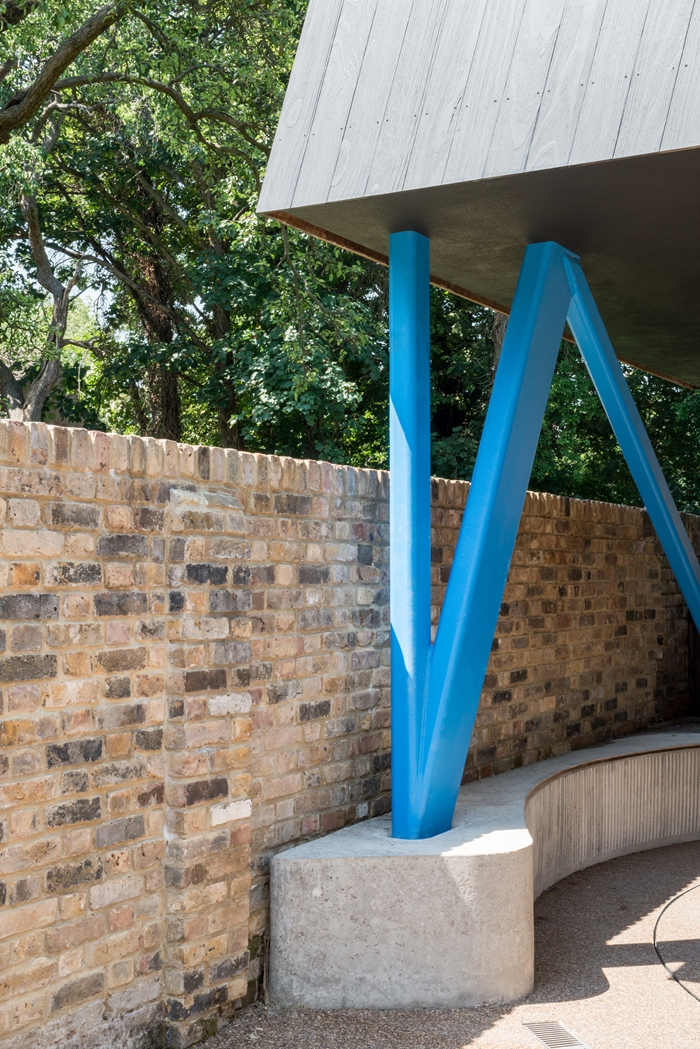 However, the building responds well: it is cunningly modelled and articulated to avoid overlooking and overshadowing while capturing views wherever possible. The building's calm and simplicity artfully conceal the challenging design and delivery process.
The distinctive black-clad upper floor and roof sit on a plinth of blond bricks, their scale and form cleverly concealing the extent of accommodation within. The drive terminates under the oversailing upper floor and features a car turntable. The main elevation is orientated northwards over the garden (i.e., away from the street), and enjoys views over the wooded cutting. East and west views are achieved through cut-outs in the offset volumes of the layered roof form.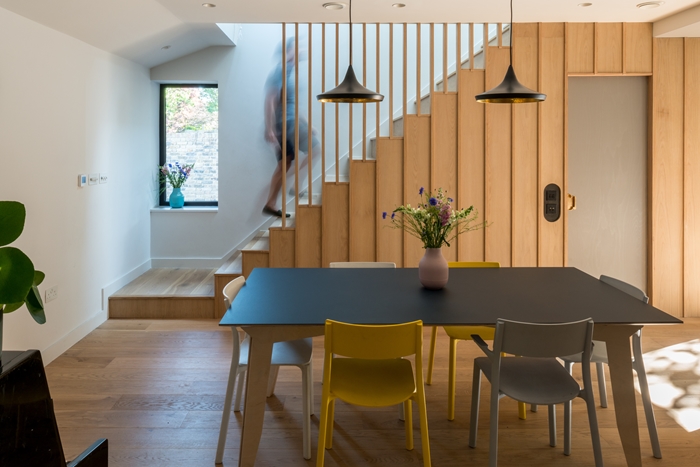 Despite having seemingly windowless elevations and a basement, the house is surprisingly full of light. Through the front door, the immediate view out is over the wooded cutting. From here there is access to a small, cleverly laid-out garden. Below the ground-floor living quarters, the basement floor accommodates a family room and study, benefiting from light from a lower-level courtyard. Above, the top floor neatly tucks bedrooms in amongst the folded roof.
Joyful details are everywhere. A door handle has been specially crafted to reflect the geometry of the garden walls, 3D-printed in the architect's own studio; concrete features were designed and cast by Bartlett students; and the design of the blue lattice columns is the result of working closely with the makers.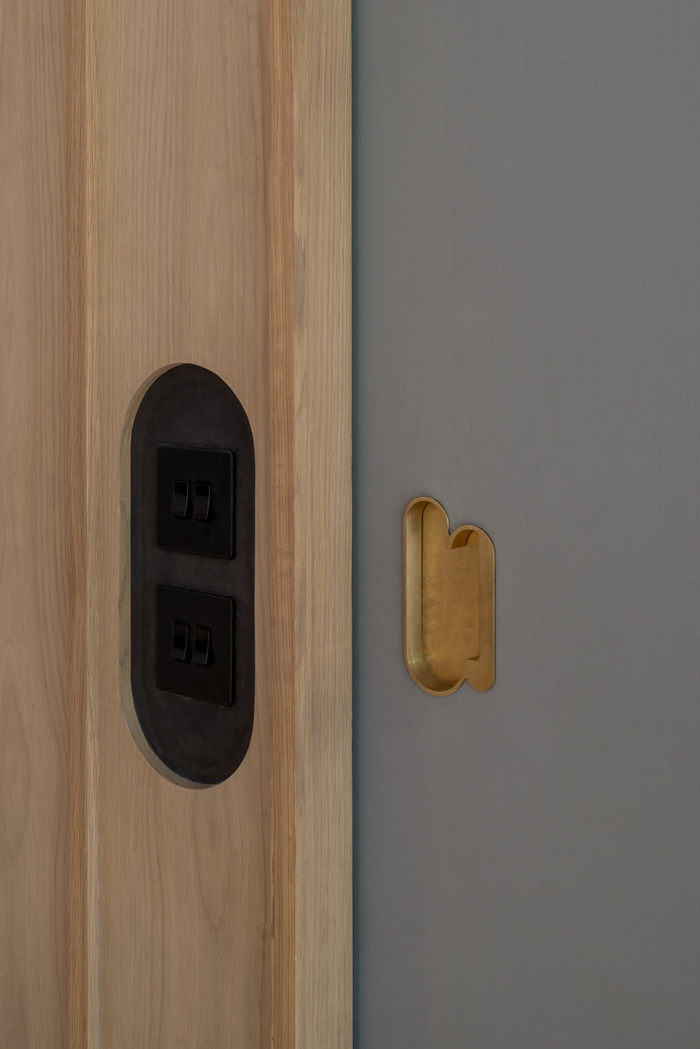 The house has an EPC A-rating, heating requirements are kept to a minimum, and a steady regulated temperature is maintained all year. It is capable of being adapted to accommodate future advances in sustainable technology.
The ingenuity, care, thoughtfulness, and collaboration required to deliver this innovative family home are evident throughout.
Contract value £600,000.00
Internal area 152.00 m²
Contractor Marval Developments
Structural Engineers Built Engineers