Sideways House
by Leep Architects
Client Marcus Lee
Awards RIBA London Award 2022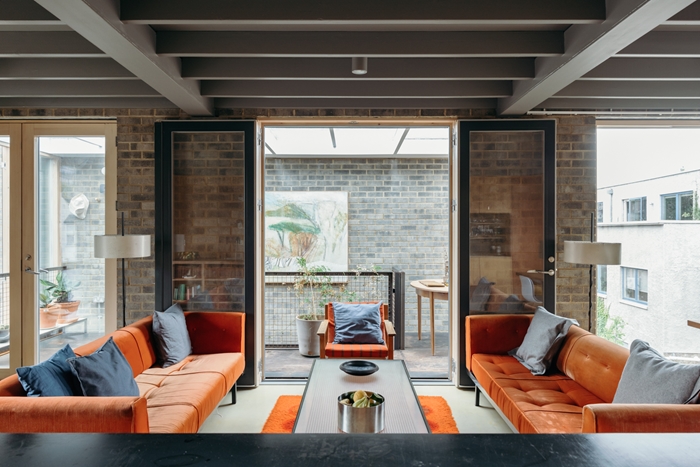 The Sideways House project is evidently an experimental flexible home, with spaces capable of easy adaption between home, office, or a separate studio flat. This flexibility is cleverly afforded by the vertical unheated circulation space or 'winter garden'. As the accommodation can be locked off by what are effectively external doors at each level, the staircase is easily adapted to become a common shared space in varying configurations. This makes for an interesting typology of building and is an ingenious urban response to a tight site with challenging boundary and access restrictions. 
 
The building's built-in flexibility and adaptability help to extend its longevity, which will most certainly exceed the stated design life, and is commendable.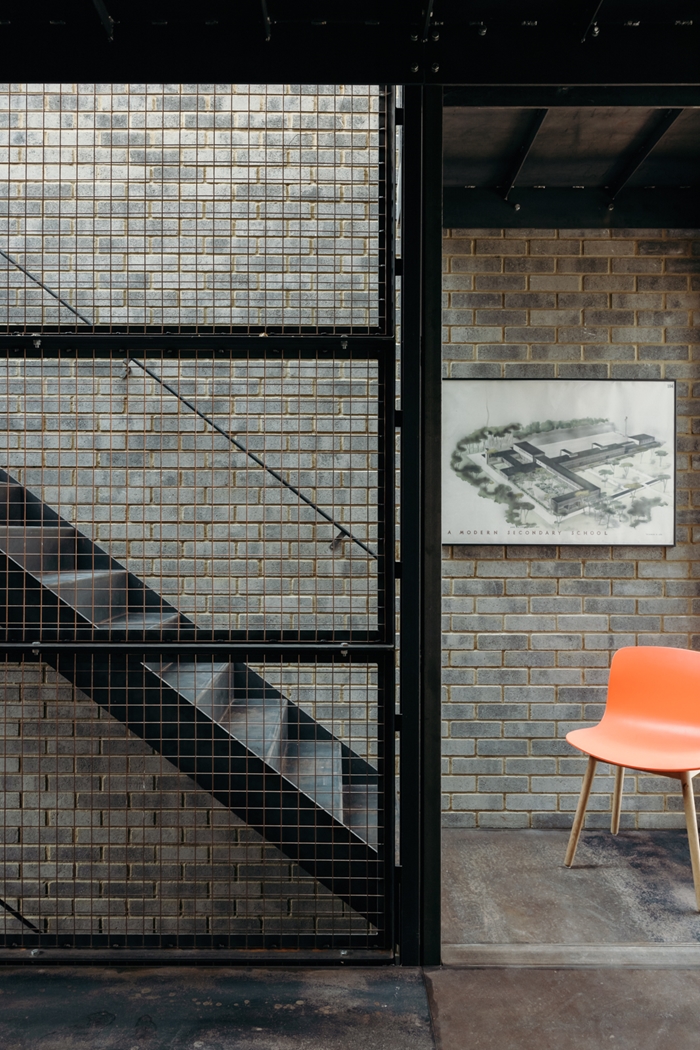 The building also expresses a pleasing clarity and simplicity in its design and construction. It sits comfortably in its rugged local context, responding cleverly to its site and deploying an uncomplicated, quasi-industrial material palette of masonry load bearing walls, untreated steel staircase, exposed screed, open joist floors, fitted furniture made from Douglas fir, and exposed services throughout.  
 
The external façade is contextually sensitive and well proportioned. And while the local area demanded a certain level of security, the solution does not feel overly closed.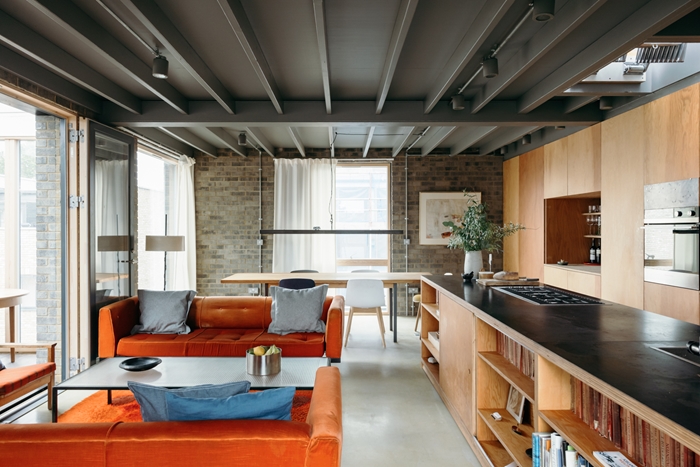 There is an excellent fabric-first approach to reducing energy consumption, which is reflected in the low predicted energy use (close to RIBA's 2025 targets as part of the RIBA 2030 Climate Challenge). However, a lack of data for unregulated energy and actual energy use means the strategy's impact has yet to be confirmed.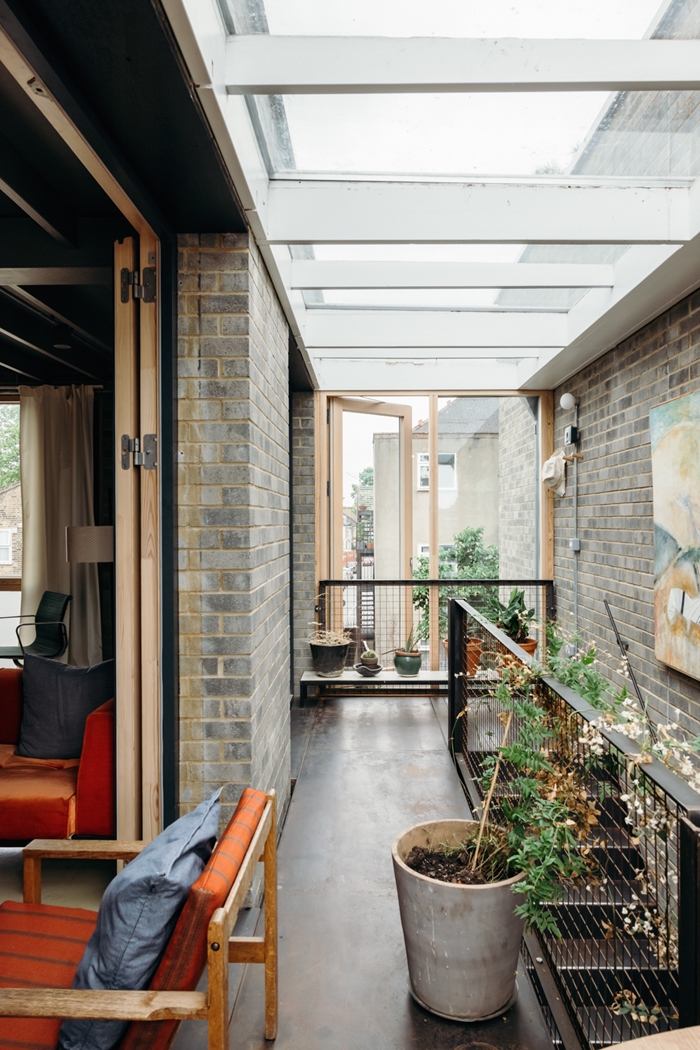 Similarly, while there are no data for biodiversity enhancement, it is likely that the new rooftop garden space — which incidentally incorporates a neat photovoltaic array — will result in a net gain. 
Sideways House is part of a cluster of new experimental and worthy prototypical homes being developed on this street. It is reminiscent of Camden's Murray Mews developed back in the 60s, 70s, and 80s and is exciting to see.
Internal area: 155.00 m² 
Contractor: Construction Hub 
Structural Engineers: Elliott Wood 
Environmental / M&E Engineers: MTT Ltd