St John's Church, Hackney
by Thomas Ford & Partners with John Pawson
Client St John at Hackney
Awards RIBA London Award 2022 and RIBA National Award 2022 (sponsored by Forterra)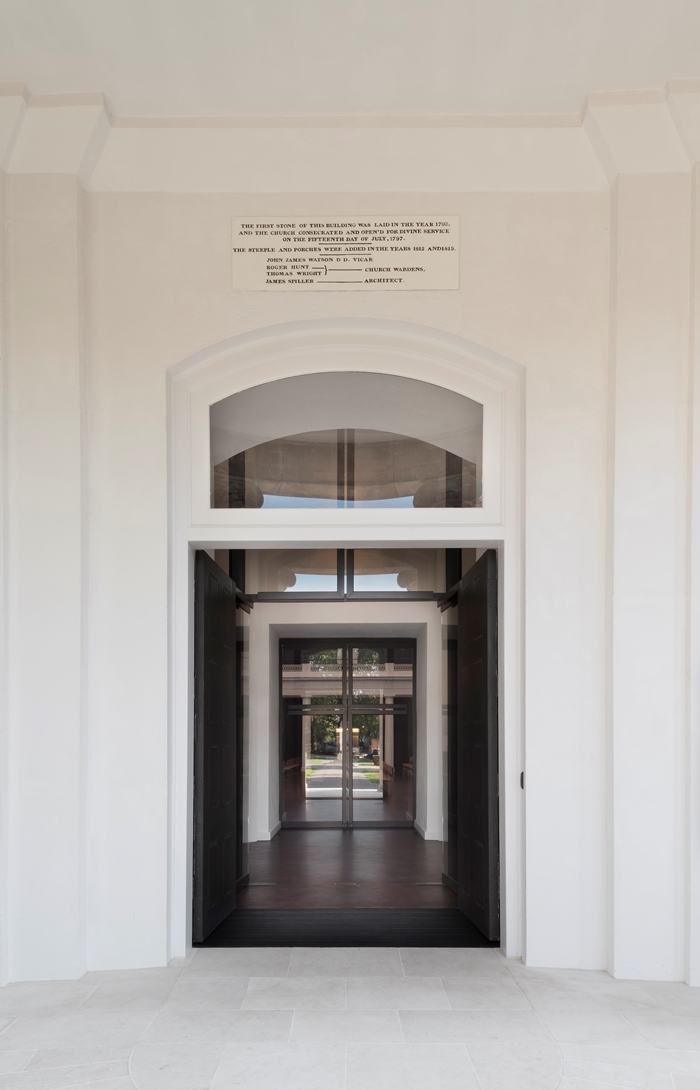 St John's has regained its wow.  
 
Externally, St John's is a quintessential neo-classical Georgian parish church with a generous entrance portico. What lies within, however, is a true diversification of an Anglican place of worship into a centre for the arts and a world class music and events venue. 
 
Once the enormous entrance doors are opened, one can catch a glimpse of the minimalist Georgian interior through similarly proportioned glazed doors. The pre-existing, inappropriate alterations have been stripped back. Repairs and interventions have been executed with subtlety, remaining distinct from the original fabric, but in line with historical reference and philosophical clarity.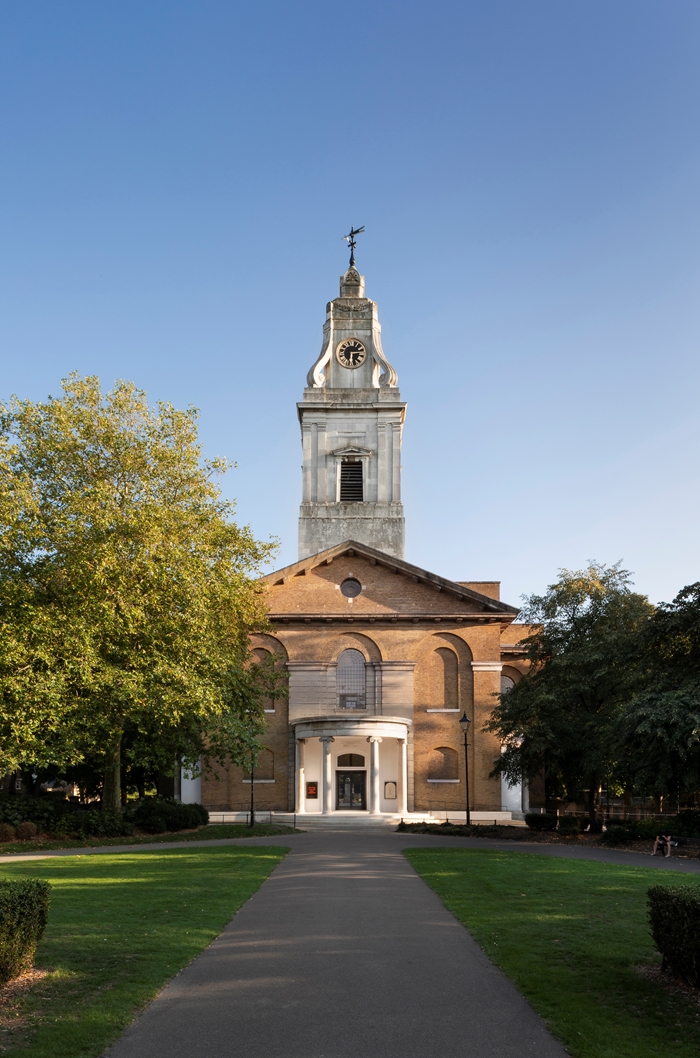 Bold moves have been made to reorder the church and improve accessibility for all. Some of the alterations have not been without controversy among the congregation, not least the inclusion of a permanent stage within the nave. The semi-circular steps not only reference the previous alter screen but also ingeniously rotate away under the stage as required for events and services.  
 
A jumbled and inaccessible south wing was cleared from podium to roof level, making way for a new, coherent five-storey insertion to accommodate a community kitchen, WCs, offices, staircase, lift, and service areas.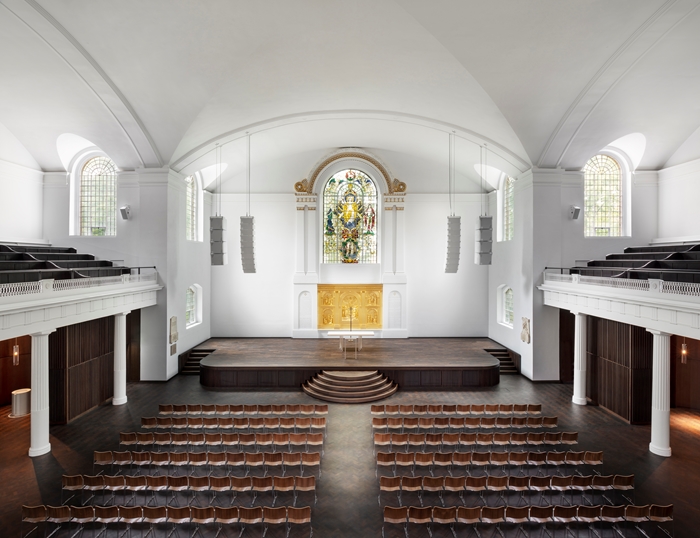 Intractable storage problems have been overcome with new storage walls that wrap around the church's perimeter below balcony level. These new walls are clad in dark stained vertical oak fins. This cladding has been extended to great effect across the stage front, fixed bars, and music desk. Part of the storage wall also forms two concave side chapels with a war memorial to the east and a new font to the west. The same wood stain is used across the floors and raked balcony seating. The effect is really quite striking, contrasting with the flat white walls and columns of the space.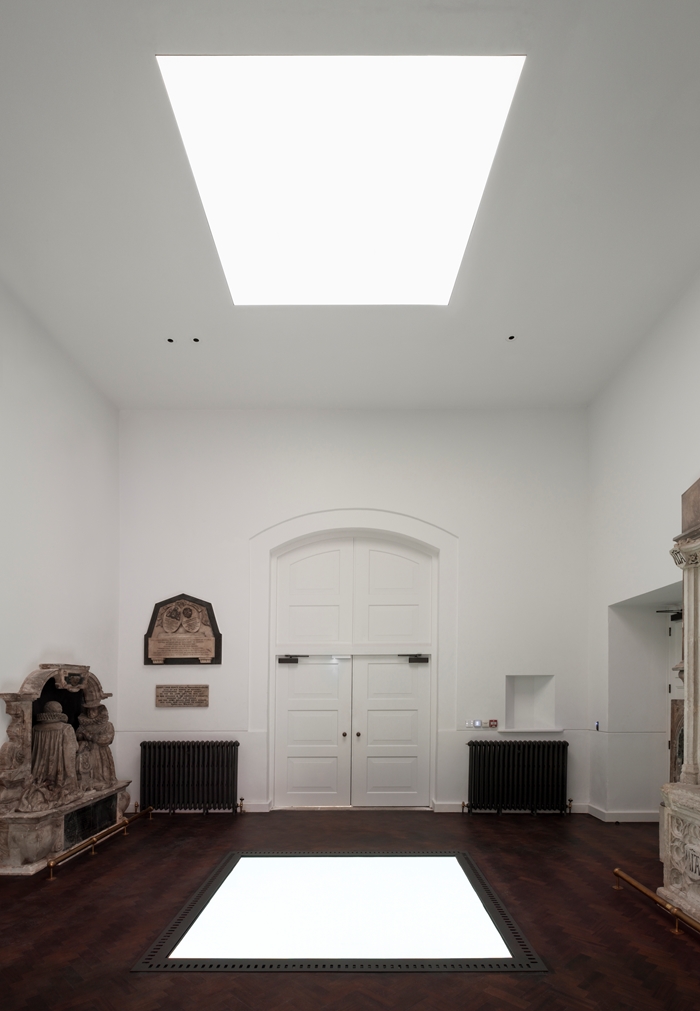 The response to M&E services has been skillful. Building upgrades and a new audiovisual system have been subtly incorporated to create a flexible, high-quality events space. A new rooftop apiary has enhanced local biodiversity, with neighbours' home garden reportedly already benefitting. 
The client's clear passion and dynamism has shone through in this project.  In its shifting of the narrative use of the church, and enabling so much celebration and outreach, it is truly impressive.  
This is an exemplar project demonstrating a rich seam of potential when it comes to bringing churches back as a resource and hub for the community. 
Internal area: 1,862.00 m² 
Contractor: Rooff Ltd 
Structural Engineers: The Morton Partnership
Environmental / M&E Engineers: Eng Design  
Lighting Design: Mindseye
Quantity Surveyor / Cost Consultant: Huntley Cartwright 
Project Management: Open Gates Management