St John's Street
by Emil Eve Architects
Client Private
Awards RIBA London Award 2022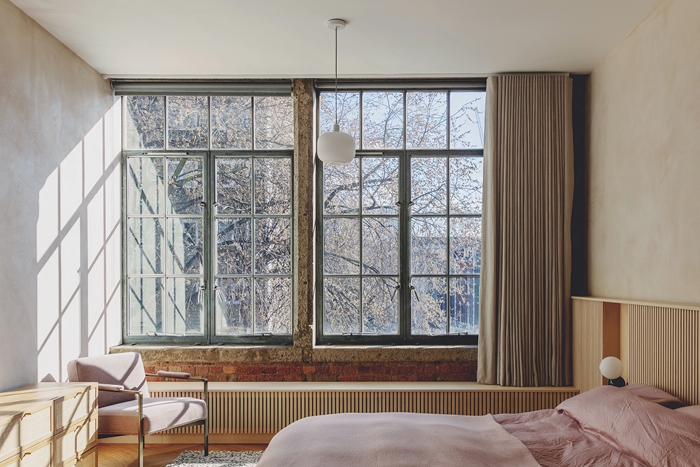 St John's Street by Emil Eve Architects is an exemplar of a light-touch, low-carbon renovation of a historic building fabric that uses high quality sustainable materials to create a saturated atmosphere of warmth and tranquillity.  
With no opportunity for extension or external alteration, the architects have focused their intervention on a series of joinery elements to create a central service pod in the centre of the plan. This pod contains storage, WCs, and a birch ply kitchen. These new internal interventions are conceived as independent elements, lined with joinery and ceramic surfaces to create a distinctive atmosphere and identity to each.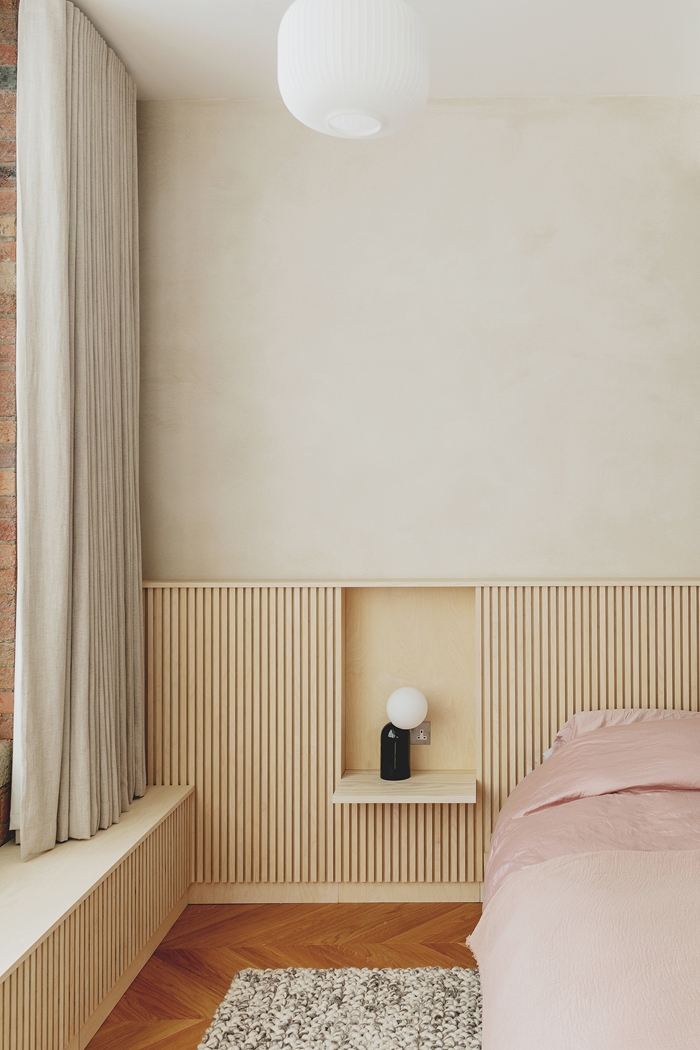 As you enter the three bedroom warehouse conversion you are greeted by an extra wide hallway that doubles as a library space and is lined with immaculate, well-detailed oak joinery. Sliding doors at both ends of the library create a dramatic front to back connection and allow you to perceive the impressive scale of the old warehouse building. This architectural move is critical in allowing light from both ends of the building to penetrate the centre of the deep plan, turning what could have been a dark circulation space into a space to linger and enjoy.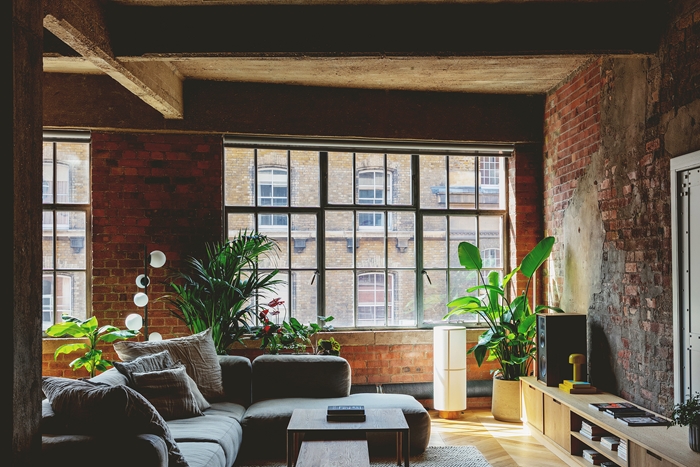 Throughout the apartment, there is a very enjoyable play between the old and the new in a way that is expertly honed. Exposed brick walls and concrete columns are balanced in the living room by oak herringbone floors and birch ply joinery. The architects have carefully avoided exposing the ply edge to give the joinery a more mature quality. This subtle detailing and layering of materials continue through to the bedroom spaces where the industrial qualities of the warehouse give way to softer clay plaster walls and white oiled timber.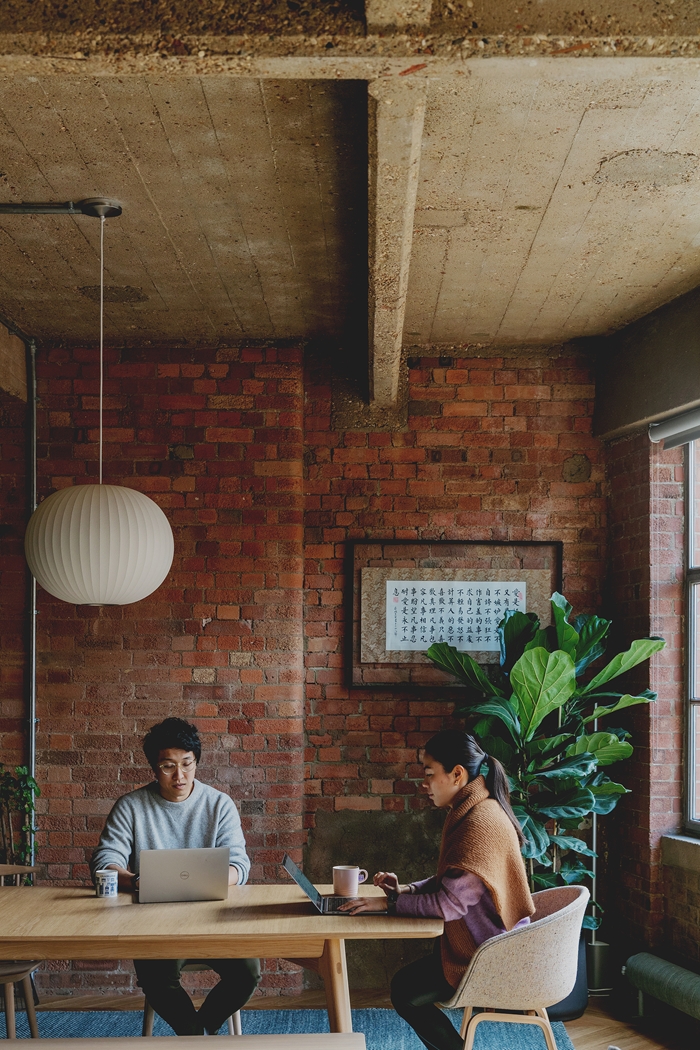 Whilst there is a considerable array of materials within the apartment, these choices feel purposeful and harmonise beautifully together. It is this sense of well-judged material and spatial decisions that set this apartment apart and create a very accomplished piece of work from this emerging practice.   
Internal area: 172.00 m² 
Contractor: Tuga Contractors Ltd 
Acoustic Engineers: Anderson Acoustics Ltd 
Joinery Contractor: Harbour Joinery