The Library House
by Macdonald Wright Architects
Client Private
Awards RIBA London Award 2022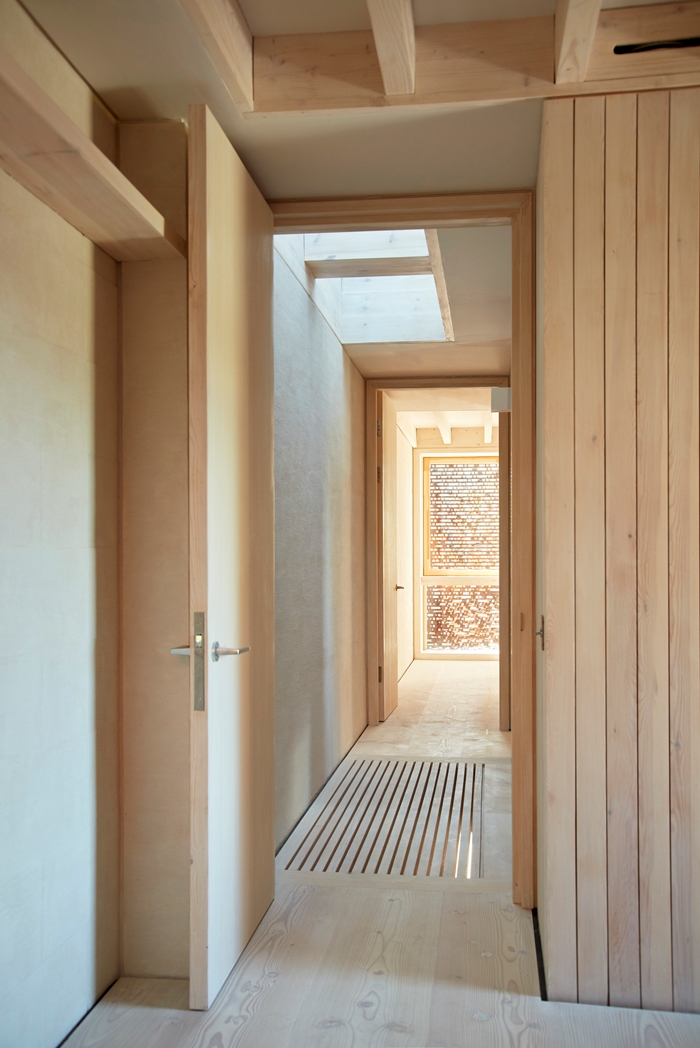 From the moment the jury set eyes on the two-bedroom Library House, we knew it was going to be small but perfectly formed. 
 
The exterior refers effortlessly to the neighbouring Edwin Cooper's Library building and the adjacent terrace houses, while still being distinct. In particular, the use of leftover handmade plain clay tiles from Caring Wood (one of the architect's previous projects) to form lintels over openings and painting them with a lime shelter coat unifies the façade of white brick and lime mortar. On the other half of the façade, the incorporation of the Corten steel screen at first-floor level and the Passivhaus standard front door and post box, also in Corten, punctuate the aspirations and contemporality of the house while referencing the red brick of the neighbouring library.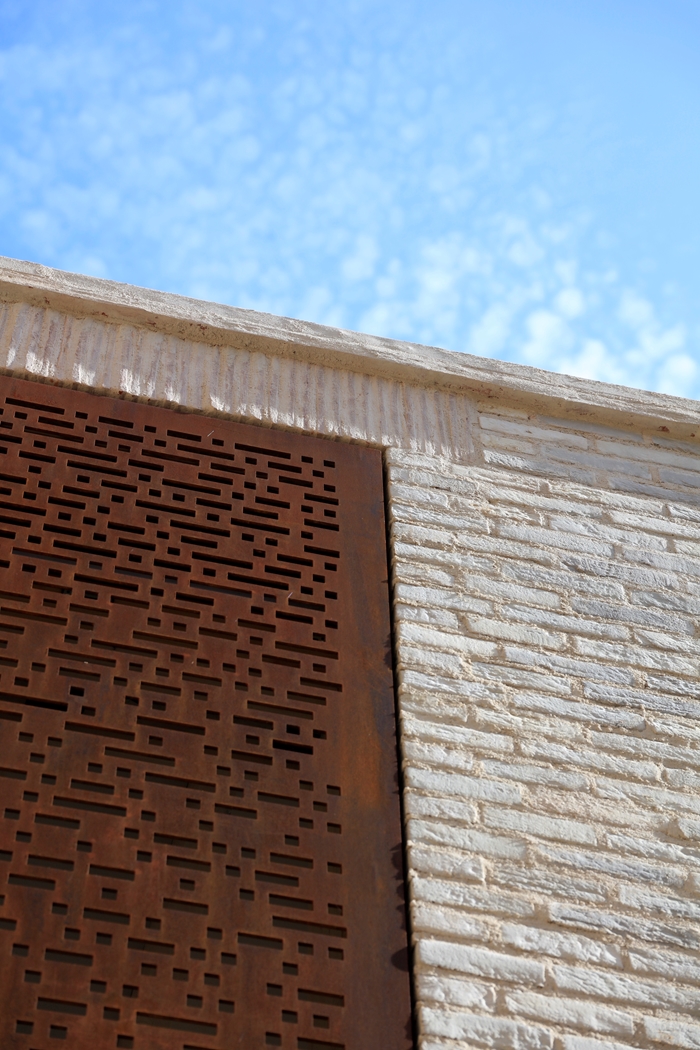 The architects, who in this instance were also the client, have paid exceptional attention to every detail, from the physical to the operational.  They have treated the project as a case study, purposely built for the rental market. 
 
The use of locally sourced natural materials and the exceptionally crisp detailing of the carpentry make the home a calm and satisfying place. Furthermore, the materials chosen are robust, designed to be easy to maintain between tenants.  
 
The simple pallet of white oiled Douglas fir and spruce timber, parge-coated clay block linings, quarry flagstone floor and handmade wall tiles possess varying textures, all of which have been highlighted by natural daylight and concealed strip lights throughout.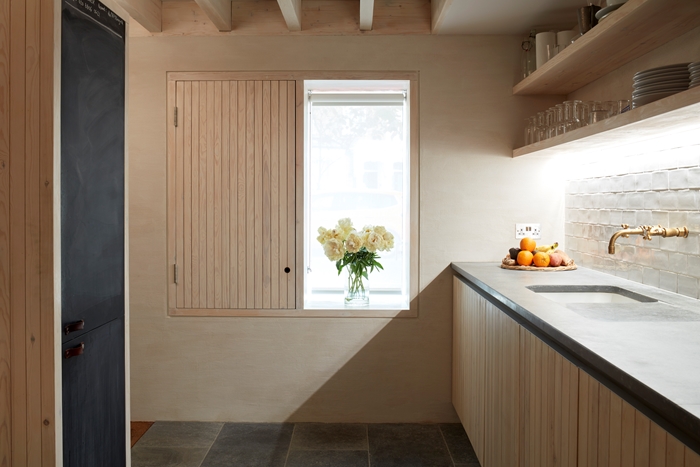 Despite being only four metres wide, careful space planning means it still feels generous. In fact, generous enough for a bold and playful centrally located semi-circular staircase library, providing both delight and function. 
 
Just inside the front door, the interior is shielded from the street by a storage unit which doubles as a seat. This unit is movable, making it possible to bring bulky furniture in and out and could conceivably be reorientated by tenants to suit their needs. This is another example of the architects' attention to detail and consideration of tenants' living requirements. 
 
From an energy and carbon use perspective, the building set in motion hugely ambitious objectives. This high-performance home meets all the RIBA 2030 Climate Challenge targets despite having been designed before the targets were set. It is exceptional in this regard.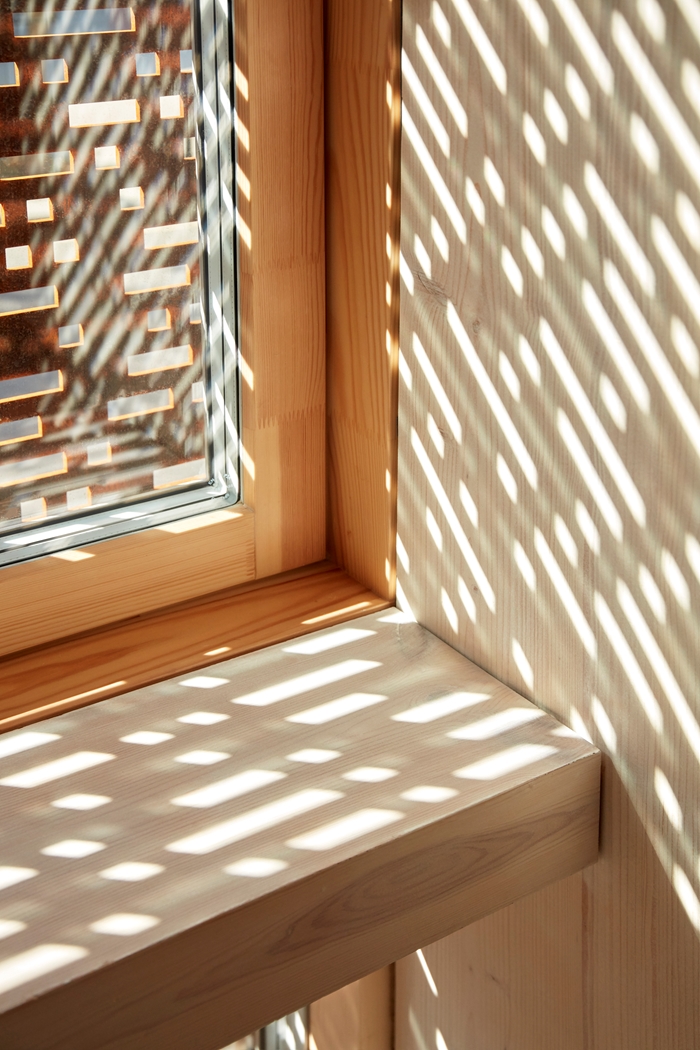 The jury welcomed a demonstration on how to change the air filters in the MVHR system and how the mechanical and electrical systems have been set up, both of which were practical and satisfying.
Being a case-study house, the jury were also pleased to be handed for review a post-occupancy evaluation report demonstrating the home in use, the lessons learnt and proof of its operational capability. Its performance is truly inspirational. 
In summary, divine! 
Internal area: 84.00 m² 
Contractor: DanEco Build Limited
Environmental / M&E Engineers: Conker Conservation 
Quantity Surveyor / Cost Consultant: GQS Services 
Structural Engineers: Osbourne Edward