Victoria House, Bloomsbury
by Hutchinson & Partners and LABS Design
Client LABS Group
Awards RIBA London Award 2022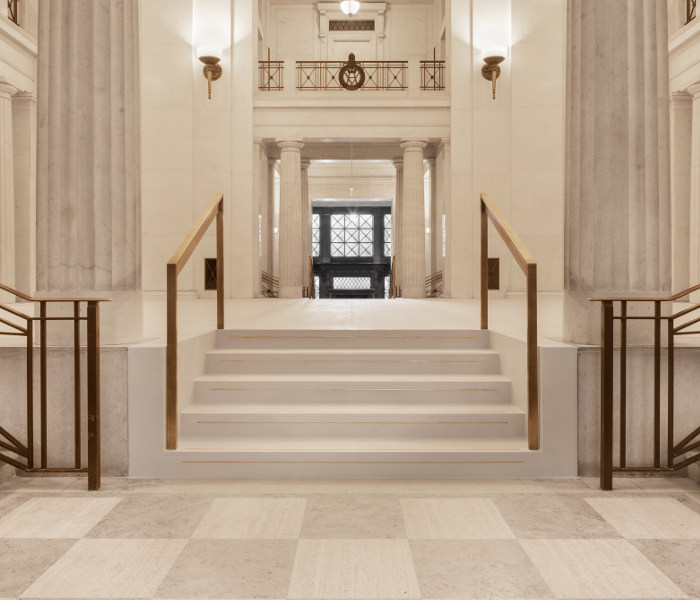 Victoria House is a Neoclassical Grade II-listed office building in Holborn. Originally designed as the headquarters for an insurance company, the building has undergone many refurbishments since it was completed in the 1920s. In particular, an extensive refurbishment by Alsop Architects in 2003 included a number of their signature interventions, including suspended meeting pods in the lightwells. Out of respect for the building's layers of history, some of these interventions have been retained.

The client is a workspace provider that has also taken offices in the building. They sought to modernize it, setting up a harmonious relationship between the old and the new. Victoria House now contains over 25,000 sqm of office space and retail, hospitality and event spaces.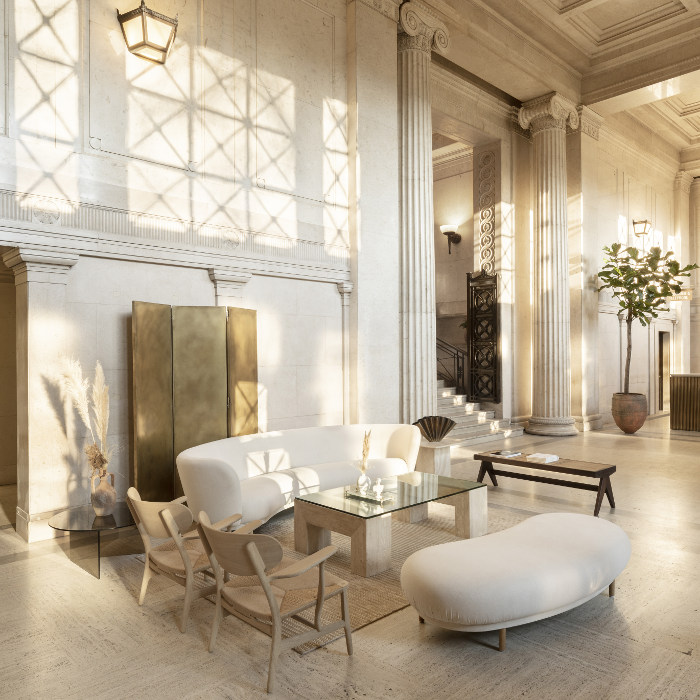 The refurbishment reinstates the building's main entrance from Bloomsbury Square, which leads to a generous entrance, reception lobby and waiting space at ground level. Further in, it allows access for wheelchair users via a platform lift to the elevated triple-height central hall, which houses a cafe bar that is open to the public. A series of social and informal meeting spaces are in an adjacent atrium to the south. 
In the central hall, the 2003 refurbishment has been replaced with new finishes and fittings in travertine, terrazzo, patinated brass, bronze and oak, all complementing and enhancing the proportions of the original space in its materiality and detail.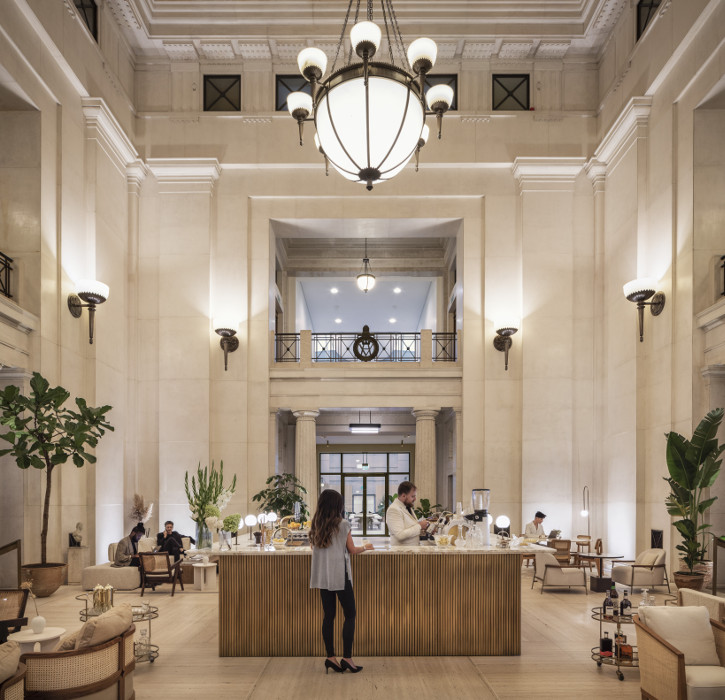 The upper-level floorplates provide flexible lettable workspaces off new glazed circulation spines containing communal facilities. In the workspaces themselves, the old, suspended ceilings have been removed to increase floor-to-ceiling heights, leaving new services exposed. This arrangement is flexible, allowing different space planning and fit-out permutations in sync with an innovative planning and heritage consent that makes it possible to refurbish these spaces in phases without the need to revert to the local authority for changes.
Rooms with existing wood-panelled features have been sensitively restored and fitted out to provide meeting and conferencing facilities with all the attendant technology. The fit-out for the client and building owner's offices adopts the same palette of refined and sophisticated materials as the ground floor spaces.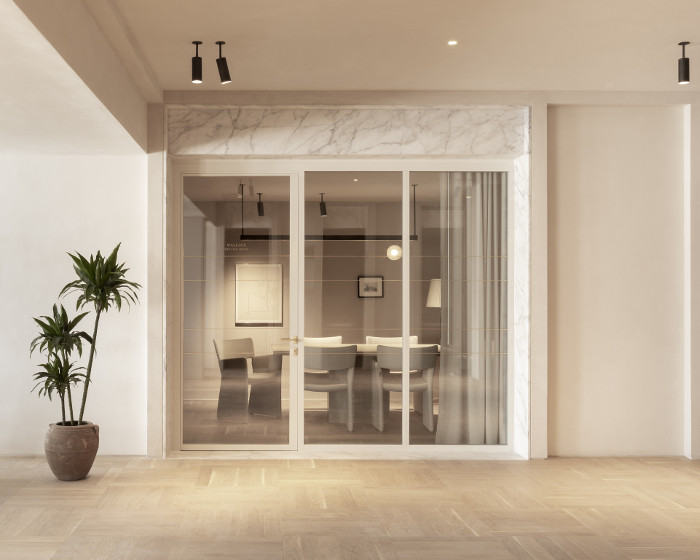 The sustainability strategy focused on extending the building's life and market appeal, with an emphasis on ensuring it can be more easily adapted in the future. Still, with a view to futureproofing, the old services have been replaced with efficient new ones powered entirely by electricity. New natural materials are hard-wearing and durable.   
The completed refurbishment is honest, well-considered and elegant. It enhances the character of the existing listed building and fulfils the client's brief to provide workspaces capable of supporting contemporary needs.  
Internal area: 18,000.00 m²
Contractor: TSK Group
Environmental / M&E Engineers: Scotch Partners
Quantity Surveyor / Cost Consultant: Rider Levett Bucknall 
Project Management: Alpha Projects Group 
Lighting Design:  Light Bureau 
Access Consultant: Andrew Sherwood Consultancy 
Structural Engineers: Entuitive 
Acoustic Engineers: Sol Acoustics