Yorkton Workshops
by Cassion Castle Architects with Pearson Lloyd
Client Pearson Lloyd
Awards RIBA London Award 2022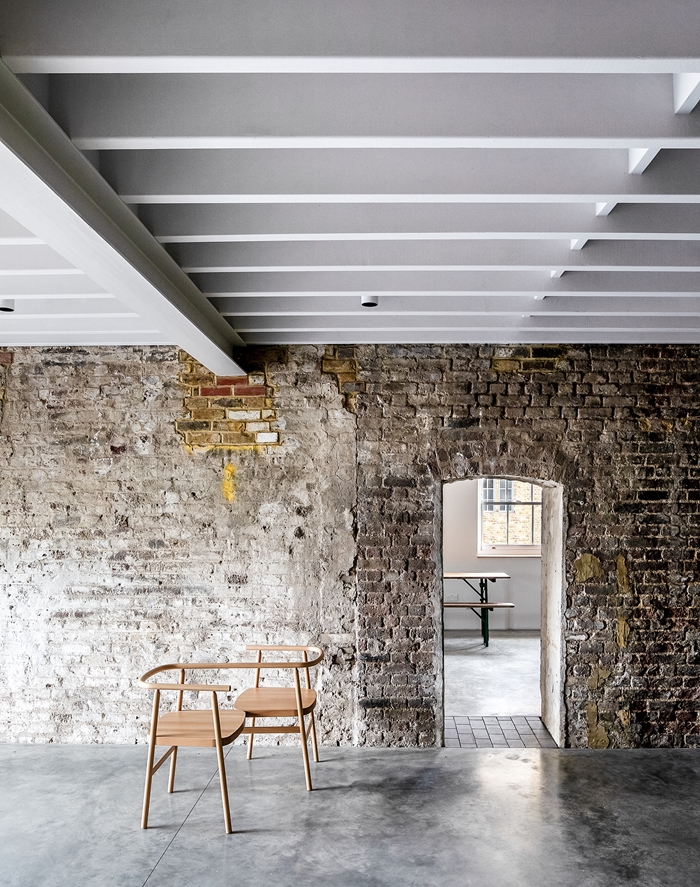 Yorkton Workshops epitomises what can be achieved when design professionals come together. In addition, Cassion Castle, acting as both architect and main contractor, amplifies the success of the approach, very clearly demonstrating the benefits of having the ability to quickly react to findings on site.  The result is something quite special.  
 
The refurbished building is a palimpsest alive with historical references, a repository of stories, richly layered with the lives and preoccupations of its occupants over the years. The clients' own endeavours as contemporary designers very much continue the line of the makers, instrument craftsmen, dollmakers, and milliners who have previously occupied the space.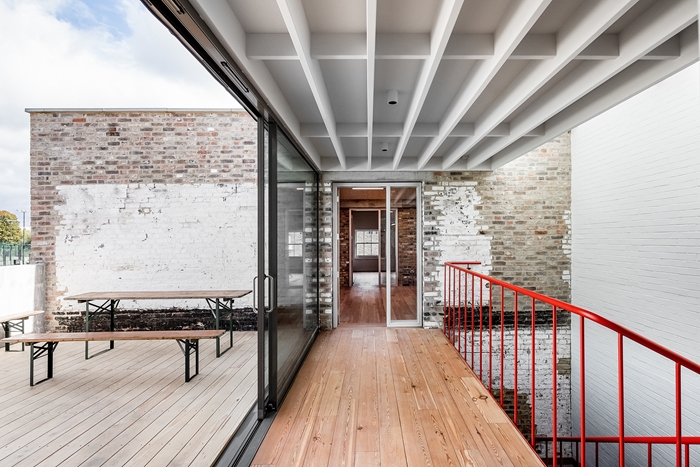 It is satisfying to hear that the client was willing and able to take the time to forensically peel back the building's layers before fully embarking on the refurbishment project, which itself was voyage of discovery that no doubt added complexity during construction. There is however a resultant richness born out of the retained elements, which in this case is amplified by the new interventions and materials used. 
 
This is a deep retrofit like no other, with a considerable amount of the original preserved and exposed as found and reclaimed material, all of which is reflected in the low embodied carbon figures. It is to be commended. There has also been consideration towards future proofing, regarding overheating with a natural ventilation strategy and the creative use of thermal mass.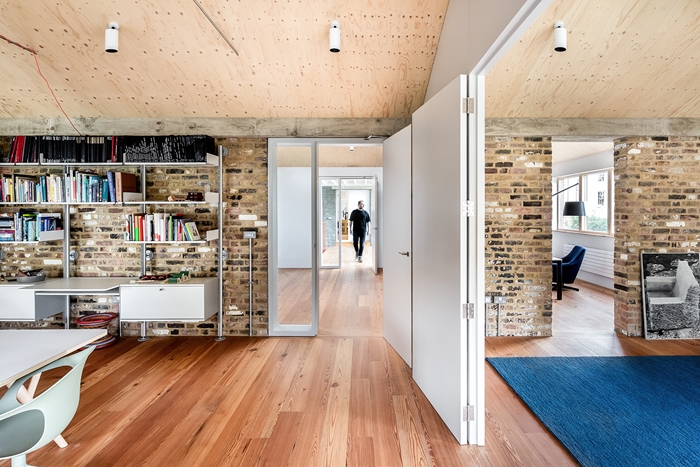 There is, however, more to this project than strategies for building systems. The tapestry of old and new has been carefully choreographed into a cohesive whole, with longevity and flexibility embedded in the space planning. This is an object lesson in how to take on full responsibility for long term use.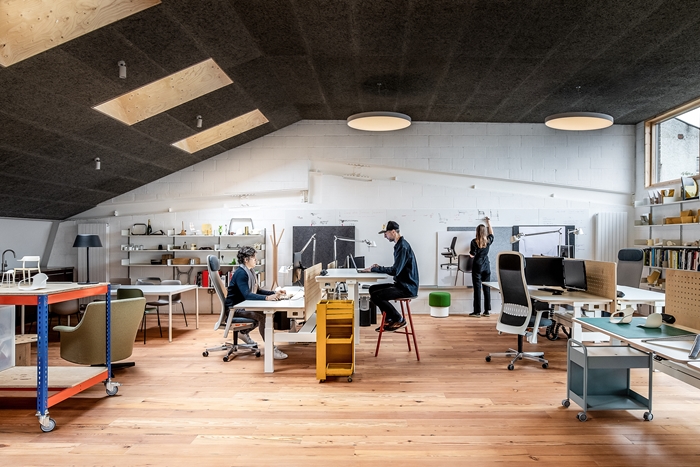 The spaces are well organised, spacious and certainly do appear to meet the client's needs without sacrificing the building's historic character.  
 
All this makes Yorkton Workshops exemplary as a collaborative, circular economy project.
Internal area: 504.00 m² 
Contractor name: Cassion Castle Architects 
Structural Engineers: Structure Workshop 
Environmental / M&E Engineers: Energy Test 
CDM Coordinator: Dominic Bottone Associates 
Building Control Officers: MLM