The Wilds Ecology Centre
by Jestico + Whiles 
Client Barking Riverside Ltd.  
Award RIBA London Award 2023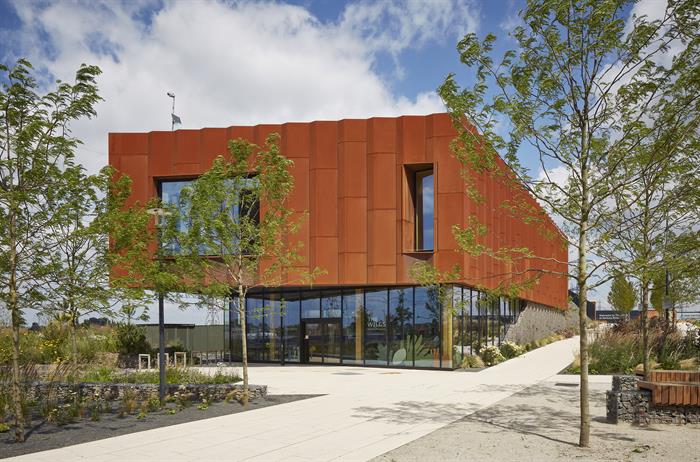 The Wilds Ecology Centre is a multi-purpose community, ecology and events space within the Barking Riverside masterplan on the banks of the Thames in East London. Set within a new 29-hectare ecology park, it also accommodates an innovative underground waste system – the largest Envac station in the UK. 
Read the full citation from the RIBA Awards Jury on RIBA Journal.
Structural Engineer IESIS Structures
Landscape Architect LDA Design 
Fire Engineering Consultant Trenton Fire 
Planning Consultant Barton Willmore 
Acoustic Engineer Temple Group 
Specialist Advisor Envac UK 
Access Consultant Jane Simpson Access Ltd 
Environmental / M&E Engineer XCO2 
Contractor's Engineer Curtins
Internal area 1392 m2 (gross)