Threefold House
by Knox Bhavan Architects 
Client Private  
Award RIBA London Award 2023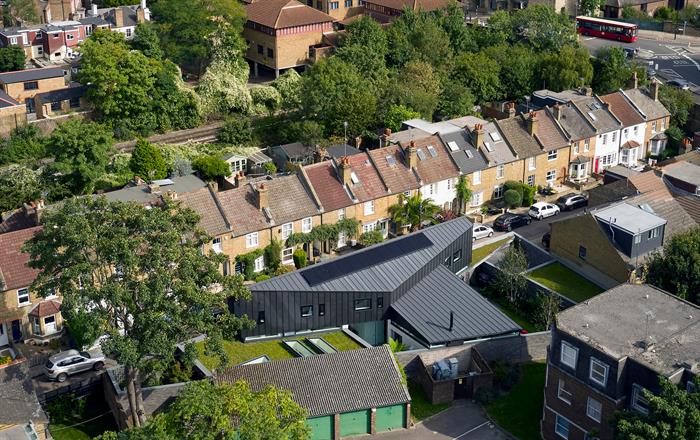 Located in the centre of Teddington, Threefold House overcomes a plethora of challenges, expertly illustrating how a redundant and odd-shaped brownfield site can be put back into good use.
Hidden from street level, the house is built around three planted courtyards which provide daylight, ventilation, and a beautiful outlook for the ground-floor accommodation. A humble street frontage barely hints at the intrigue inside and excellent use of the site to create a dynamic layout. 
Read the full citation from the RIBA Awards Jury on RIBA Journal.
Contractor Analytic Building Contractors Ltd
Structural Engineer Structure Workshop 
Environmental / M&E Engineer Oakley M&E Design 
Landscape Architect David Robinson Garden Design 
Internal area 316 m2 (gross)