L'Ecurie at Dorfold Hall
by ZOË POLYA-VITRY Ltd 
Client  Dorfold Hall Events 
Awards RIBA North West Award 2023 and RIBA North West Building of the Year Award 2023 (sponsored by EH Smith).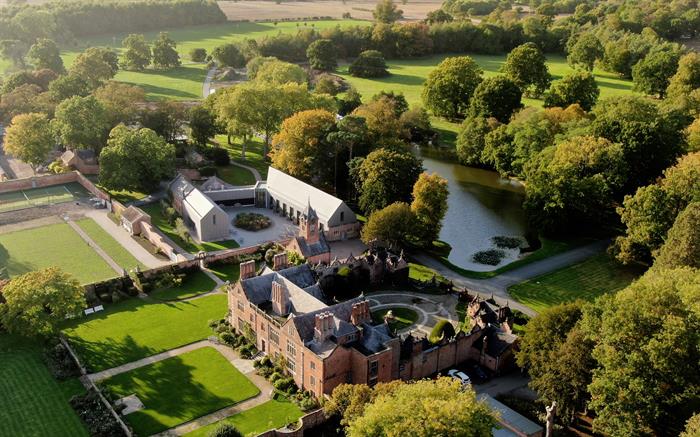 Sitting within the Grade I-listed Dorfold Hall estate in Cheshire, L' Écurie at Dorfold Hall resurrects a long-lost stable building that once stood on the derelict stable yard. Following historic research by architect Zoë Polya-Vitry, the new building reflects the scale of the original structure, now offering a venue space with flexibility for a wide range of events.
Derived from the silhouetted plan of the former stable buildings and the gabled section of the Hall itself, the new building has been conceived as a series of sculptural pitched roofs.
Consideration has been given to the building's appearance from various long views across the wider site and the jury found that new and exciting parts of the design were revealed as they walked around the grounds of the estate. The venue looks inwards on itself, forming a secluded courtyard which feels private and sheltered for visitors. 
Read the full citation from the RIBA Awards Jury on RIBA Journal.
Environmental / M&E Engineer Amptron 
Structural Engineer  Momentum Engineering 
Lighting Design TM Lighting 
Planning Consultant Turnberry Consulting 
Project Management Gardiner & Theobald 
Heritage Consultant Worlledge Associates 
Quantity Surveyor / Cost Consultant  Gardiner & Theobald 
Gross internal area in m2 646