Whitchurch Silk Mill
by Hampshire County Council Architects
Client Whitchurch Silk Mill Trust
Awards RIBA South Award 2019 and RIBA South Client of the Year Award 2019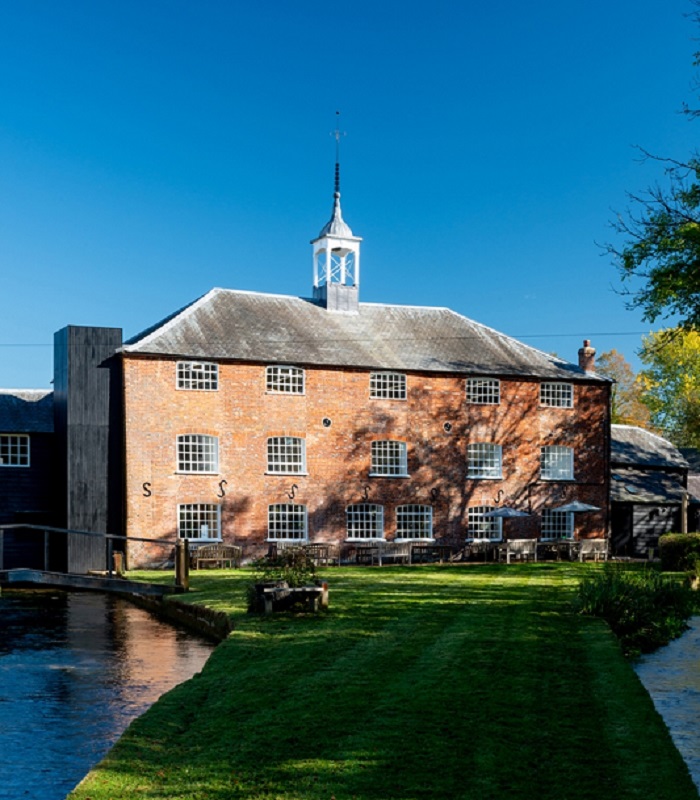 This quaint refurbished Georgian silk mill, situated in the charming English countryside in Whitchurch, has been sensitively preserved and extended to encapsulate the rich history of the silk mill. The architects have thoughtfully delivered a renovated space for the community and visitors alike, that is truly a joy to experience. What really stood out for the judges was, not only the delicate restoration, but the care in which the client and architect gave to ensuring the space became an interactive learning environment, with additional rooms for understanding how the old silk mill used to function during Victorian times and information on how it continues to produce beautiful fabrics.

Architecturally the design team have achieved something remarkable. The details are sensitively considered, the orientation clear and the materiality contextual. The newly designed café offers stunning views out onto the River Test and silk mill, making this gem of industrial heritage the destination for visitors and local people. The interventions in the main mill building have sympathetically upgraded the viewing experience with the introduction of tasteful detailing, such as the exhibition stand's inlaid signage set into birch ply framing distinguishing the new from the old. The additional elements are worked into the exhibition elegantly with the existing flooring restored to its former glory but importantly retaining its heritage patina. The landscaped seating area and decking further add to the charm of the renovation, and the newly built Welcome Building's exterior humbly imitates the existing main building in form and aesthetic. The darkened wood extensions to the existing mill building imitate the gable ends of the cafeteria, which in itself is a pleasing addition, in perfect synthesis.

The approach to conservation and restoration works was one of minimal intervention and the repairs were undertaken using traditional methods, such as stitching and repointing brickwork, and traditional materials, such as lime mortars and handmade bricks. This attention to detail in the construction process also pays homage to the design team's fervour to respect local craftmanship and heritage. Great consideration was also given to the ecology and inclusivity of the site, with extensive environmental assessments undertaken.

The sincerity with which the renovations have taken place are the key to this project's success. The alliance between client and architect has cultivated a masterpiece in conservation architecture that has transformed a one-time visit novelty into a vibrant multi visit attraction with additional revenue streams; that this has been achieved so respectfully and to an exacting budget, is extraordinary.
Internal area 802 m²
Contractor Mountjoy
Structural Engineers Marbas
Environmental / M&E Engineers HCC Property Services
Quantity Surveyor / Cost Consultant IKS
Landscape Architects HCC Property Services