Treadgolds
by Pritchard Architecture
Client John Pounds Community Trust
Award RIBA South Award 2022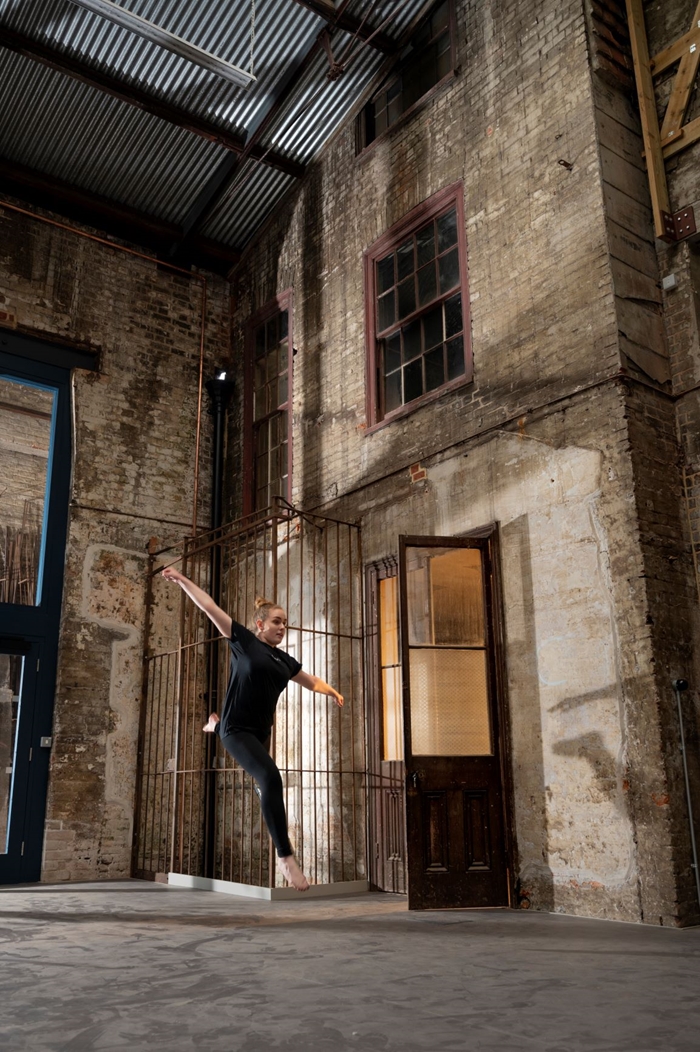 Treadgolds is part of an old and ongoing urban tale of Dickensian shopfronts, inner-city decline, and current step-by-step regeneration by the John Pounds Community Trust (assisted by the Lottery-funded charity Power to Change). The eponymous ironmongers closed in 1988, and this is the second of (hopefully) three phases, initially comprising a community garden followed by this low-budget renovation of a small section of the overall ensemble of original buildings.

The most significant achievement has been making the main hall fit for public inhabitation while maintaining the historic character and texture of the original building fabric. This has been accomplished through an economy of means: retaining existing fixtures and fittings; leaving previous remedial work on show; restricting new architectural interventions to a minimum; and preserving the tactile qualities of the original building fabric - for example, the brickwork walls were left uncleaned and unsealed. Industrial roof-mounted heaters temper this large space with radiant warmth as and when needed.

The most noteworthy new elements are two large timber-framed glazed screens, one of which provides a dramatic view into a disused workshop that time forgot (otherwise known as phase 3 next door). The very robust nature of these screens feels appropriate in the flesh, and in case these need to be fire-rated for future layouts, the glazing panels have been designed for standard fire glass sizes to minimise cost.

The RIBA jury arrived slightly early on site and, in the process, heard from a local resident from the Portsea Action Group about preparations for a local carnival. The third and largest phase of renovation is currently at EOI stage and one hopes that the client and architect can continue to refine the art of doing so much with not a lot.
Internal area 238.00 m²
Contractor T Coleborn & Sons Ltd
Structural Engineers Marbas
Environmental / M&E Engineers nicholas:owen associates ltd
Quantity Surveyor / Cost Consultant Michael Edwards Consultants Limited