Sir Sydney Camm Science and Technology, Claremont Fan Court School
by Fletcher Crane Architects
Client Claremont Fan Court School
Awards RIBA South East Award 2022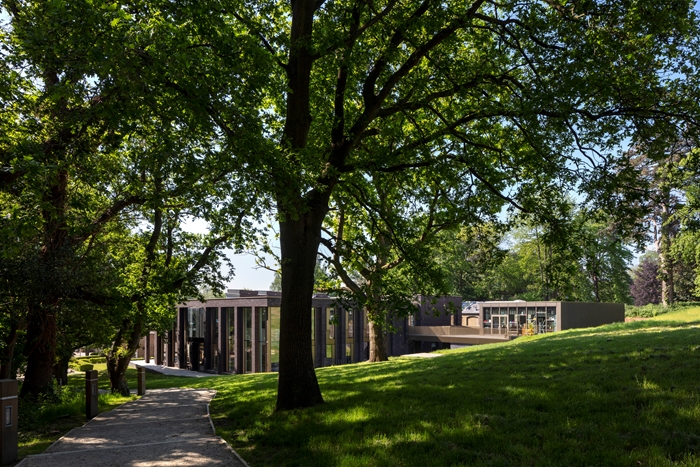 Fletcher Crane Architects were engaged by Claremont Fan Court School to design and deliver a new building to provide 10 subject-specific classrooms set over two levels, on its sensitive Grade I listed historic estate. The route into the site follows a fall in the ground level, and the new building contrasts this with a strong horizontal roofline – an abstracted entablature perhaps – supported by a sober two-storey dark brick colonnade that echoes the trunks of the trees that surround it.

Two floors of bright, well-equipped classrooms and laboratories are linked by top-lit broad passages and a generous, double-height foyer space with seating and a well-detailed concrete staircase. An upper floor hallway culminates in a display-case window, allowing the building's users to show their work to passersby.

The axial stair through the building may become a principal route into the school as the masterplan develops, and the building's upper level opens onto a terrace facing the project's other building on this route – a design and technology workshop clad in expanded metal. This building has a technical directness suited to its function, and a quiet theatricality in the way that its glazed wall makes the workshop and its machines and users appear almost like actors on a stage to those passing by – a drama of making.
Internal area 1,600.00 m²
Contractor Life Build Solutions
Structural Engineers Elliot Wood
Environmental / M&E Engineers Michael Jones Associates
Energy Assessor Ingleton Wood
Quantity Surveyor / Cost Consultant Synergy
Project Management Richardson Greenyer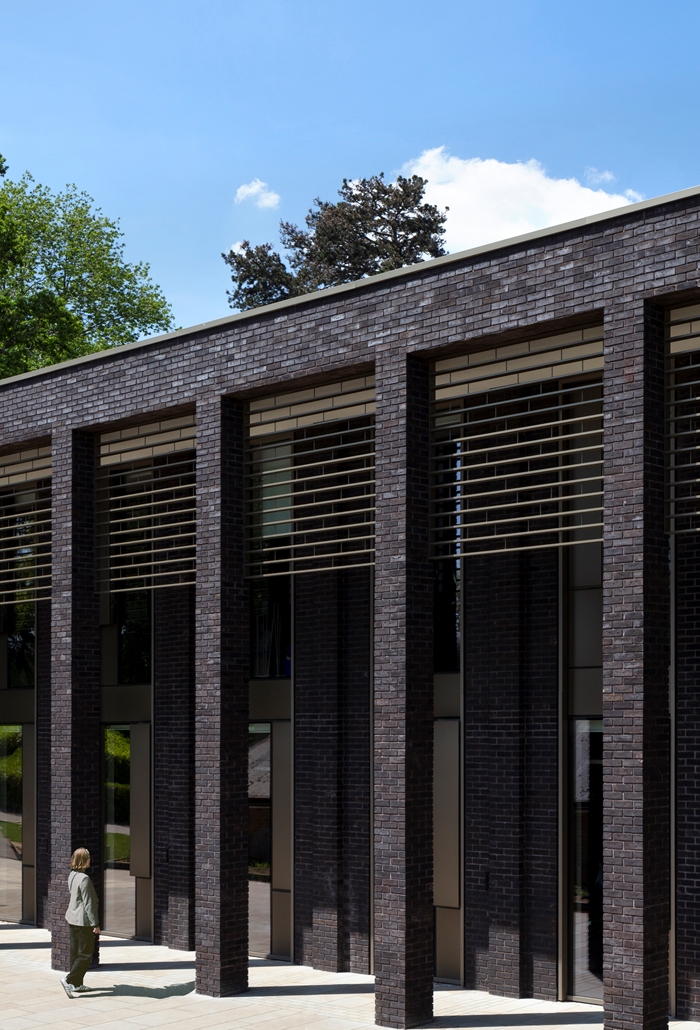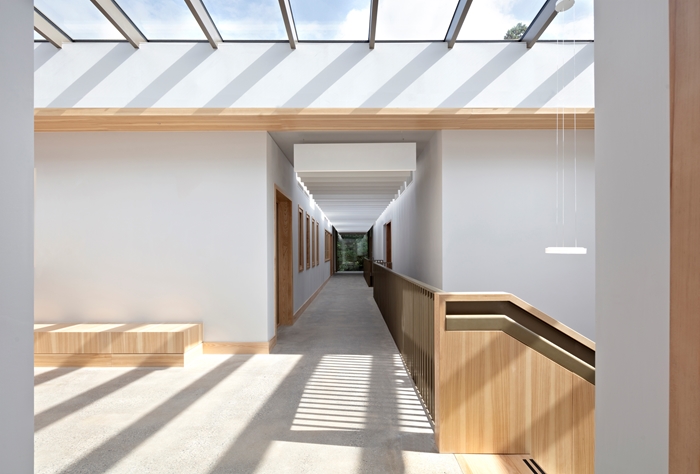 © Nick Kane