The Outfarm
by TYPE Studio
Client Private Client
Awards RIBA South West Award 2021 and RIBA South West Conservation Award 2021
This project was shortlisted for RIBA House of the Year 2021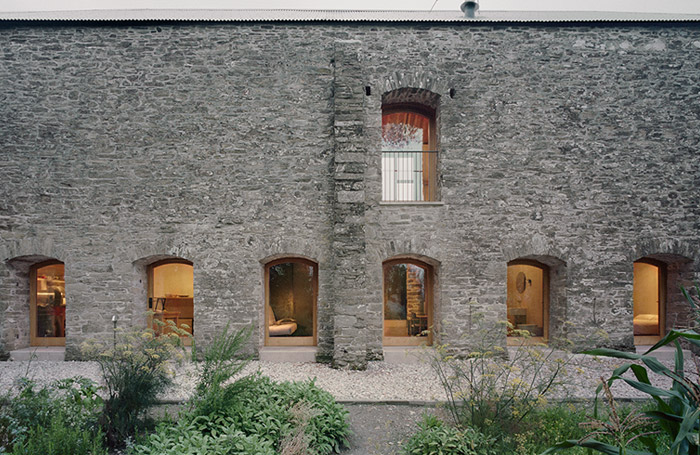 Within a typology of barn conversions, this place is approaching work-of-art status. It tells a wonderful story of family ambition with father, son and partner working hard with vision and restraint.
This unique and rediscovered barn was no ordinary barn, and this is clear to see in the quality of its masonry, its scale, its proportion, and its immediate landscape setting, complete with its subtle but powerfully anchoring crescent shaped enclosure.
It was a place for prize cattle, and now through its faultless execution has transformed this previously abandoned building into something worthy of being a scheduled monument.
It was found by chance, as a ruin on a plot of land, with no permission for re-use. Since then, it has truly been rescued and should be recognised as a building of high architectural and historical significance.
As a piece of contemporary design, everything that has been added brings continuity to its past and present life and sets up a wonderful future of further interpretation and use. From the structural steel shoes that stabilise the original half-rounded columns, to the new roof, specifically engineered to allow for an additional mezzanine if and when necessary.
The judges couldn't find fault in any of the decisions, from the lightest of touches in the treatment of the landscape, to the hand-forged balustrades. A gem in the rough.

Structural Engineers PCA Consulting Engineers