​RIBA Incubator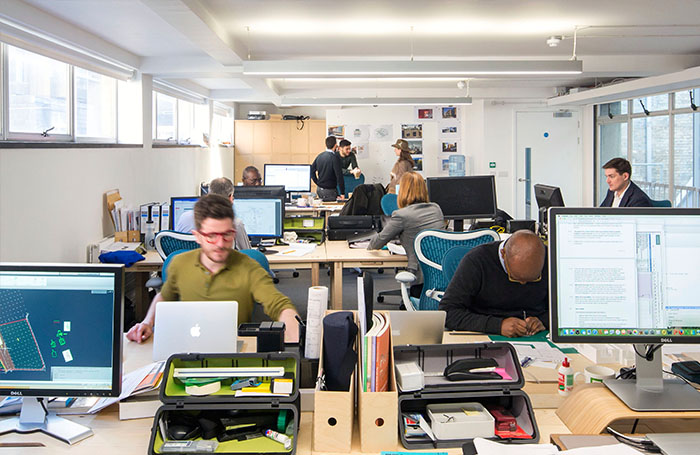 The RIBA Incubator is currently closed for applications.
The RIBA Incubator has recently expanded and now includes 26 desk spaces across two floors, supporting over 10 Chartered Practices. Members get their own permanent desk to use as a base, along with space for hot-desking, meetings and co-working in the Forum, plus use of a dedicated model making and breakout space.
The RIBA Incubator is ideal for small, emerging practices looking to grow. Members benefit from networking with their peers, along with a programme of support from the RIBA to help develop your business. We want the space to work for you, so contracts are flexible. We require no deposit; allow the use of multiple desks, and have a short notice period.
The RIBA Incubator is based within the RIBA's staff headquarters, 76 Portland Place, located just a few steps from the landmark 1930s RIBA building in central London. This building plays host to an inspiring cultural programme of exhibitions, events and educational seminars, as well as the RIBA Library.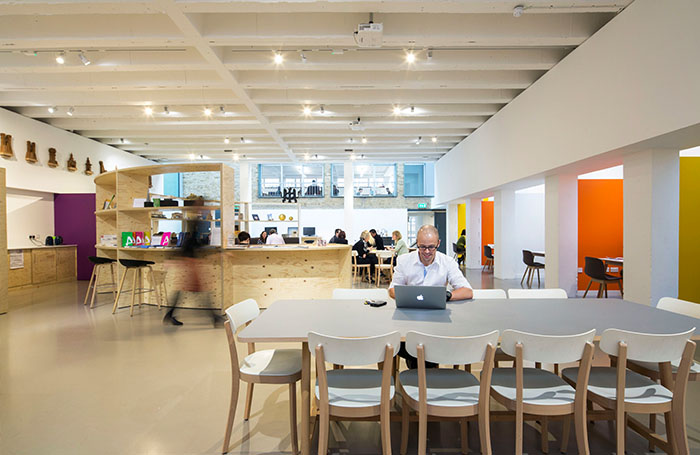 How to apply

The incubator is currently full, but we are opening a waiting list for future applications.
To add your practice to the waiting list, please provide:
a short cover letter explaining how you would benefit from use of the Incubator, along with a description of your practice, and images of your current and previous projects
the number of desks you would require and a brief CV for each person
the date of availability to move into the Incubator
your Chartered Practice number
To apply, email incubator@riba.org. For further information and to discuss options please call 0207 307 3606.
No better location for small practices

We believe the RIBA Incubator is the best co-working space for small practices in London. Here are a few things that set us apart:
dedicated, hands-on, business development programme to help your practice grow, exclusive to RIBA Incubator members
the use of our London Headquarters address
space for hot-desking, meetings and co-working in the Forum
peer-to-peer support from other architects
a flexible contract
in-house canteen, serving up healthy meals and speciality coffees
an inspiring RIBA cultural programme, seminars and library located just next door
access to a beautiful rooftop garden
access to the model making and breakout space
Members also have access to:
free tea & ground coffee
bike store and showers
free, unlimited A4/A3 printing
fully serviced office with WiFi
complimentary RIBA practice signboard
post signed for and delivered to your desk
private lockers
Eligibility
The Incubator is only available to RIBA Chartered Practices.
If you are currently a sole practitioner or have yet to set up in practice, Chartered Practice membership costs just £100 per year and includes a range of substantial benefits.
RIBA Chartered Practices are the only architectural practices endorsed and promoted by the RIBA. This accreditation sends a strong signal to clients, employees and the wider construction industry, while showing that your business is committed to excellence in design and service delivery.
Contract terms and pricing
To ensure that the maximum number of practices are able to benefit from the space, we limit the maximum time a practice can be based in the Incubator to 2 years. Contracts are flexible, and just 1 calendar months' notice will be required for those leaving the space. We don't require a deposit.
£330 per desk per month in year 1
£480 per desk per month in year 2
Practices who have benefited from the RIBA Incubator so far: