​RIBA Incubator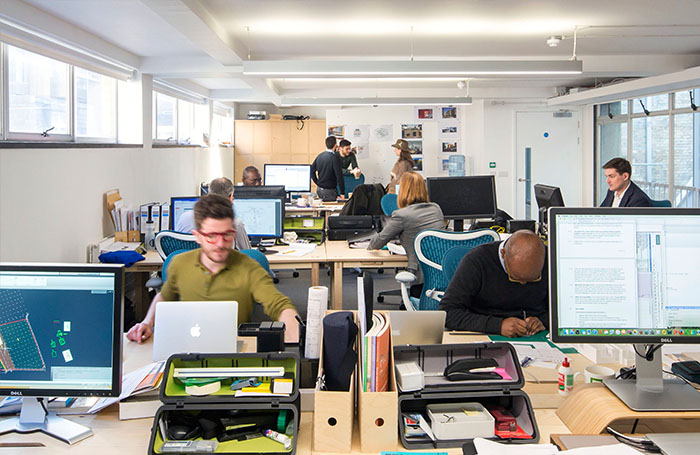 *** We are currently taking applications for desks available later this year ***
Recently the RIBA moved its London-based staff into new offices at 76 Portland Place, designed by award-winning architects Theis and Khan. The new offices are just a few steps from our landmark art deco headquarters building. As well as accommodating the Institute's national headquarters staff, a large open plan meeting space connects through to Bridford Mews at the back of the building.
The Mews building houses the RIBA's London Regional Office, as well as the new RIBA Incubator. The incubator is managed by RIBA London.
The RIBA incubator has 14 desks and currently supports 10 Chartered Practices. Members of the Incubator get use of the office space as well as workshop, hotdesking area and meeting space.
Users of the incubator benefit from networking with their peers, along with a programme of support from the RIBA to help grow your business.
Desks are charged at £330 per desk, per month in the first year, with rent increasing during the second year.
To allow a range of people to use the space, emerging practices are able to rent one, two or three desks for their business as space becomes available.
It's expected that practices will rapidly outgrow the Incubator space but use of the Incubator will be limited to two years.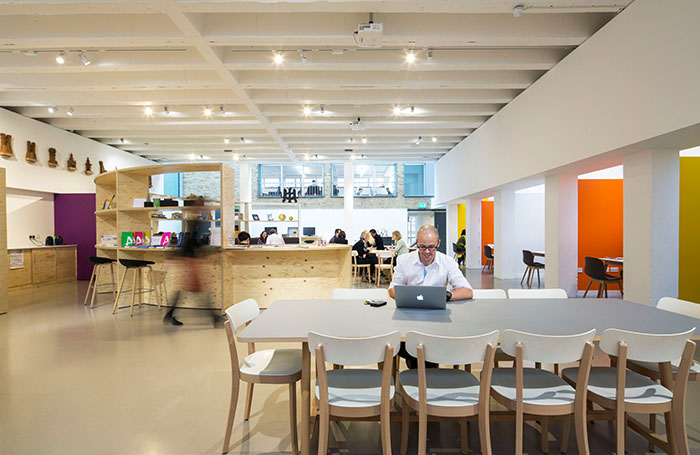 What we are offering
a high quality office space in the heart of the West End with excellent transport connections
sharing a dynamic office environment with other ambitious architects
rental of one, two or three desks for a practice within the Incubator
use of the incubator workshop area
heating, cleaning, wi-fi internet access, power
use of the RIBA Forum space for meetings (subject to fair use)
access to subsidised staff canteen
use of secure bike park and showers
limited storage space
access to multifunction printer and scanner. Printing charged monthly per practice.
limited number of spaces at RIBA London CPD and training events
a business mentoring and training programme (currently in development)
What is not included
computer
stationery
professional indemnity/liability/theft insurance
RIBA membership fees
landline phone (computer-based internet landline solutions are available independently)
Who is eligible
Applications are welcome from all architects. If selected, practices are expected become RIBA Chartered Practices and RIBA Chartered Members before taking up the space. For sole practitioners, Chartered Practice membership costs just £100 per year and includes a range of substantial benefits.
Full details of becoming a Chartered Practice can be found here and application form here.
RIBA Chartered Practices are the only architectural practices endorsed and promoted by the RIBA. This accreditation sends a strong signal to clients, employees and the wider construction industry and shows that your business is committed to excellence in design and service delivery.
How to apply
RIBA members currently using the incubator will help select new members of the incubator, along with the RIBA's London Regional Office.
To apply, please provide:
cover letter explaining how you would benefit from use of the Incubator and the type of work your practices does
number of desks you would require and brief CV for each person.
date of availability to move into the incubator
image-led four sided A4 pdf showing your current and previous work.
Please send your application to incubator@riba.org we will be in touch to confirm receipt of your application. To talk through any of the options please call 0207 307 3606 and ask to speak to Jessica.

How long is the space available
We envisage that practices will rapidly outgrow the Incubator space but there will be a limit of two years that practices can occupy the space. This is to ensure that the maximum number of practices are able to benefit from the space. One full calendar months' notice will be required for those leaving the space. We don't require a deposit.
£300 per desk per month in year 1
£450 per desk per month in year 2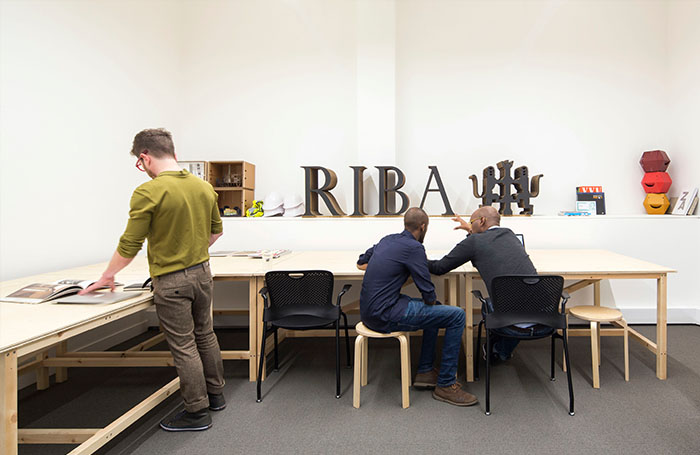 Environment
The RIBA pro-actively seeks to reduce the carbon footprint produced by our business activities. All RIBA staff and members using the Incubator are expected to be aware of environmental issues in the workplace and throughout all activities assess and work to reduce the impact of the RIBA on the environment.