66 Portland Place accessibility and inclusion information
Welcome to 66 Portland Place
We want every person to feel welcome and included at RIBA's House of Architecture - 66 Portland Place, London.
We are aware that our visitors will have a range of access requirements and are here to support you. Please get in touch if you have any queries about accessibility and inclusion at 66 Portland Place.
We are always learning and welcome feedback of your experience so that we can continue to improve our accessibility services and facilities.
The building currently does not meet our aspirations in terms of carbon, accessibility, or inclusion, so a programme of work is vital. The redevelopment of Portland Place is currently underway, underpinned by our ongoing commitment to make our building, services, and programmes as inclusive and accessible as possible.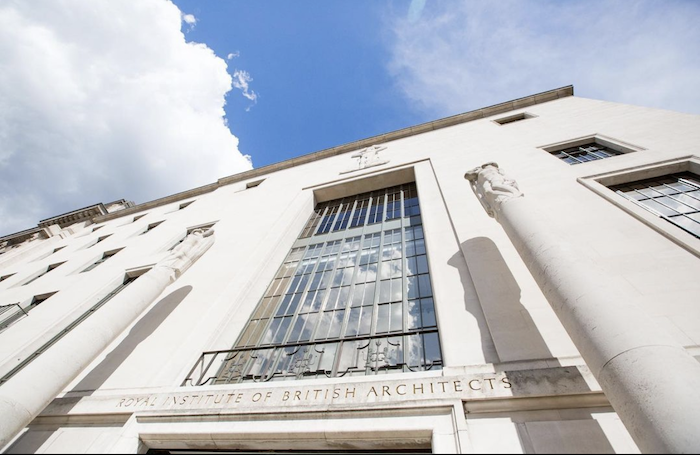 Getting here
We're located in central London and accessible by public transport. You can find information about getting here on our website, and about transport accessibility from Transport for London.
On street parking is also available nearby, but single yellow line restrictions apply outside 66 Portland Place. There are designated accessible parking spaces for Blue Badge holders on Portland Place.
Please note: 66 Portland Place is inside the northern boundary of the Transport for London Congestion Charging zone.
Navigating 66 Portland Place
We realise that travelling to and navigating a new and unknown building or environment can be daunting. That is why we have created a virtual reality tour of 66 Portland Place, where you can travel through the building yourself virtually. We also have a short video that navigates throughout the building.
The RIBA Café is situated on the ground floor with step free access, as is the fantastic RIBA Bookshop. The RIBA Library is situated on the third floor, and is accessible via elevator. If the library bookshelves are not accessible to you, library staff can assist in retrieving the books you need.
Our elevators are not a standard size, with dimensions of 0.75m (width) x 0.90m (depth) x 2.15m (height). If your wheelchair or mobility device is 75 cm or wider, or longer than 90cm, access may be limited. Please contact us if this is the case and we can help plan your visit.
Alternatively, you can borrow a wheelchair from us which does fit in the elevator during your visit. Either ask the staff at reception on arrival or contact us in advance to reserve a wheelchair.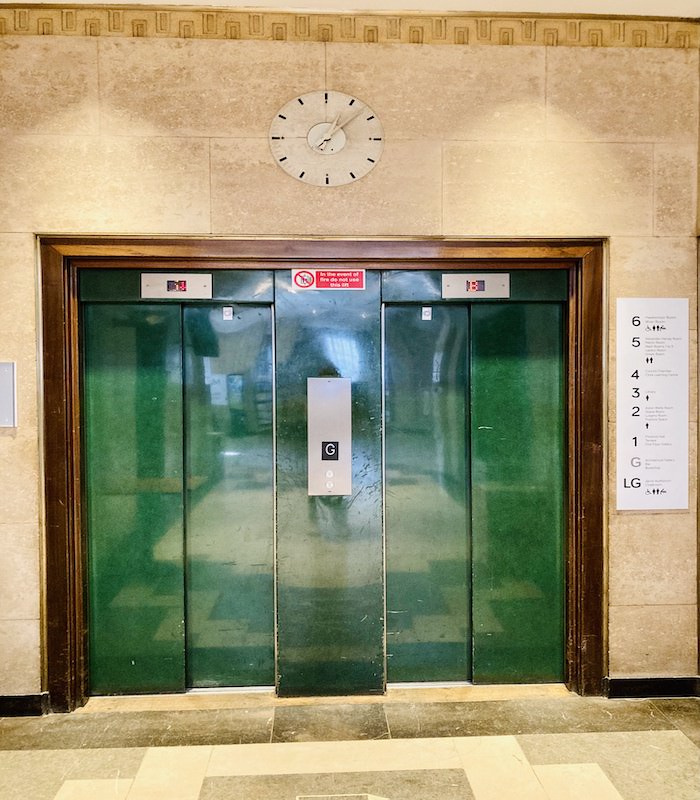 Toilet facilities
There are two female toilets on the basement and third floors, and two male toilets on the basement and second floors. Gender neutral toilets can be found on the fifth and sixth floors.
Accessible toilets and changing facilities are available on the basement and sixth floors. These are all accessible via elevator. If you need any assistance in finding the toilet and changing room facilities, please don't hesitate to ask a member of staff at reception who will be able to assist you.
Events, exhibitions, and meeting rooms
Accessibility is a key consideration of our events and exhibitions planning and hosting, but how we do this can vary. Specific accessibility information can be found on individual pages for events and exhibitions. Please don't hesitate to reach out to the RIBA Venues team for further inclusion and access queries.
66 Portland Place is home to a range of stunning event halls, venues, and meeting rooms. Each of these venues is unique, and has different accessibility and inclusion features.
For more detailed information on each, such as room dimensions, step free access and proximity to accessible toilets, see the room profiles for each of our event spaces. There are three galleries in the building, each hosting regular architectural exhibitions.
Please see the exhibition pages for access and inclusion information on each gallery. While most of these venues are accessible via elevator, unfortunately, the Jarvis Hall has no step free access.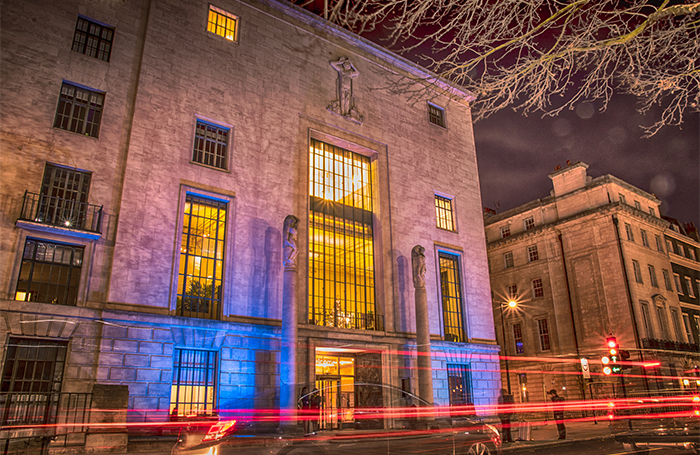 Comfort and accessibility
At RIBA, we acknowledge that access is personal, and that what makes the building accessible for one person, might not make it accessible for another. We are always learning and improving the range of comfort and access support on offer, and value any feedback.
Sensory access and comfort
66 Portland Place houses several exhibition and events spaces, as well as a library. Depending on the event or exhibition taking place, some areas can be busy and loud, especially the foyer at the entrance, and the area surrounding and including the Florence Hall. Other areas on the second and third floor (RIBA Library) are usually quieter during busy times.
Generally, the building is quiet in the mornings until after 2pm during the week, with busier times usually starting from 5pm if there is an event or exhibition opening. We can't guarantee these quiet times due to the many external events held at the building and advise you to contact us ahead of your visit to find out more information.
To help make our building more comfortable, you can borrow tinted glasses, ear defenders and weighted lap pads. Please ask a member of staff at reception in the foyer.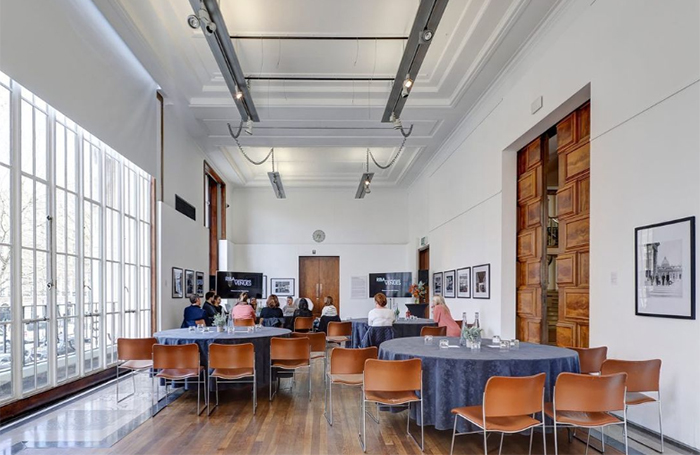 Physical access
Sometimes visitors need to queue while waiting for an event or stand for extended periods when visiting an exhibition. If this is not accessible for you, please speak to a member of staff at reception and alternative arrangements can be made.
You can borrow a portable folding stool to assist while queuing, or for viewing an exhibition and attending an event.
You can also borrow a wheelchair from us during your visit. Either ask the staff at reception on arrival or contact us in advance to reserve a wheelchair.
Visual access
Magnifying sheets can be borrowed at reception to assist with visual access at exhibitions, events, and using the library.
Some of our audio-visual content has subtitles, please check with the exhibition or the event organiser in advance.
Auditory access
Portable induction loops are available to borrow at reception.
To enquire about the possible availability of BSL interpretation or Lipspeakers at events, please contact the exhibition or event organiser. 
General access and comfort
Free WiFi is available to all visitors.
Guide dogs are very welcome. For a water bowl and information on an outside area for your companion, please enquire at reception.
This page is updated by our Equity, Diversity & Inclusion team. If you feel any information is missing or needs to be amended, please contact inclusionanddiversity@riba.org.