​RIBA Access Consultancy Course: Inclusive design skills for architects
Inclusive design and accessibility can be a confusing and sometimes subjective area. RIBA Access Consultancy Course aims to help architects grow in confidence and understanding when discussing these issues with clients.
By attending this course, you will increase your understanding of user needs and the implications of a non-inclusive environment. The RIBA Access Consultancy Course will help you develop your knowledge of legislation and regulations covering inclusive design and gain a wider awareness of available best practice documents. The course will develop this knowledge and understanding through workshops including a mini-audit, design appraisals and mini-workshops discussing case studies. You will be provided with information regarding how to become an accredited Access Consultant with the National Register of Access Consultants (NRAC).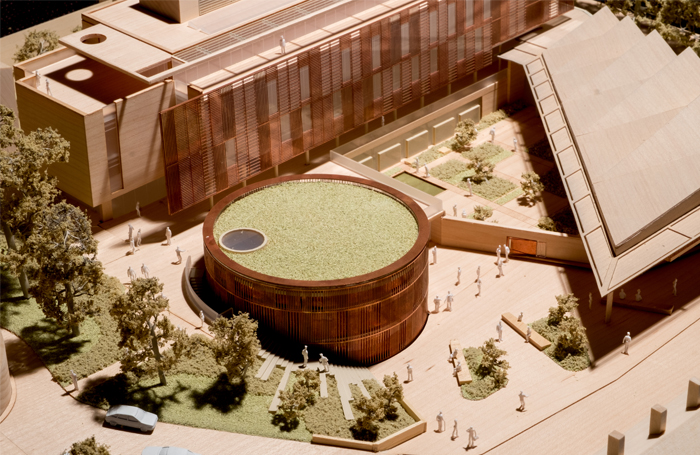 Who is the course for?
The two-day interactive course will provide delegates with "core competences and skills requirements" that would help their NRAC Consultancy application. The Access Consultancy course will be aimed at architects seeking NRAC accredited consultancy status. However, the course is also open to all architects and construction professionals wanting to further their accessibility knowledge and training.
This 12-hour interactive course is delivered over two consecutive days, including structured learning modules, and practical case sessions. Please see course flyer for more information on course leader, content and structure.
2017 programme
Course fee*
RIBA/CIAT members £140+VAT
Non-members £200+VAT
* Please note this is a special introductory price. Full price for members is £195+VAT and £275+VAT for non-members.
Core Curriculum
1. Access for all 2. Compliance 3. Designing and building it 4. Internal management

If you would like to see this course delivered in your region, please contact Mona Devereau, or call +44(0)207 307 3848.