​RIBA CPD Programme 2017
RIBA offers a wide range of free and paid for, face-to-face and online CPD seminars and courses, across all Learning Levels, throughout the UK and Internationally. Using Learning Levels as a guide, search for the right RIBA-Accredited CPD for you.
RIBA Detailed Knowledge CPD
Up to one half day of structured CPD activity
Detailed knowledge should give you a higher level of expertise than if you had only a general awareness. It's about practical applied knowledge of the subject area achieved through learning and experience and consequentially being able to advise others of the implications. This knowledge level could be maintained and enhanced by attendance at courses or conferences (whether face to face, online or distance). You can gain this level by attending, for example, the following RIBA CPD seminars:
RIBA Core CPD 2018 - Coming soon!
Ethics in architecture: best practice for sourcing materials, products and people
How to advise your clients on their CDM duties
Win, retain, repeat: an essential guide to managing client relationships
Designing for flood resilience: tips for architects and designers
Going out to tender: skills and strategies
Pick and mix: the best of Passivhaus
Designing for a changing population
Bringing your designs to life: how to integrate green spaces and elements
Appreciating the old, incorporating the new
Is off-site the future of construction?
RIBA Core CPD 2018 launch is on Thursday 14 December 2017. For more information on Club ticket renewal, please contact your regional office.
CDM 2015: is your project in line with the current regulations?
Green house: how to design a truly resilient home beyond solar panels
Fees: how to best calculate, negotiate and monitor
Financial management: how to run a profitable business
An essential guide to public procurement: better propsects and more opportunities
A common sense guide to contract administration and contracts for domestic and minor works
Briefing and evaluation: how to give clients what they want by learning from projects
A planning update: planning policy issues for practitioners
Listed building consent: when do you need it and how do you get it?
Inclusive design: going beyond regulatory accessibility standards
Find forthcoming RIBA Core CPD events in your area
Other Detailed Knowledge RIBA CPD seminars include:
Acoustics: tips to help architectural design
Architects as Developer - Business Skills
Building Connections
Building Pathology
Building Regulations: the challenge of achieving compliance
Designing fire safety into residential premises
How did it happen? Positive risk management lessons for professional practice from reported cases
Inclusive design: it's not just about Part M!
It's all in the detail: how correct detailing and understanding of fire safety principles can make a building compliant
JCT and RIBA contracts: issues and potential pitfalls
Lighting for people, Architecture and Heritage - Beyond the theory, myths and hype
Networking for Success - Business Skills
Online marketing essentials: making the most of your practice's digital presence
Party Wall
Permitted development change of use: opportunities and pitfalls
Plumbing for architects
Principal Designer documentation: tools and deliverables
Renewable heat and electric systems, what works best and where. An overview for architects
Rights of Light
Rules of thumb for low energy architecture
Tablets of stone: Getting the most out of Heritage Statements
The Changing Landscape of Heritage
The role of the Architect in Alternative Dispute Resolution and the role of Architects giving expert evidence in dispute proceedings
The use of lime mortars with traditional brickwork & masonry
Timber in historic buildings: a forensic survey in assessing and finding solutions to timber defects and failings
Timber in historic buildings: assessing and finding solutions to timber defects and failings, for now and beyond
Timber panel products & engineered timber products
View all forthcoming RIBA CPD seminars
If the seminar you are looking for is not delivered near you, let us know, by email or call +44(0)207 307 3848.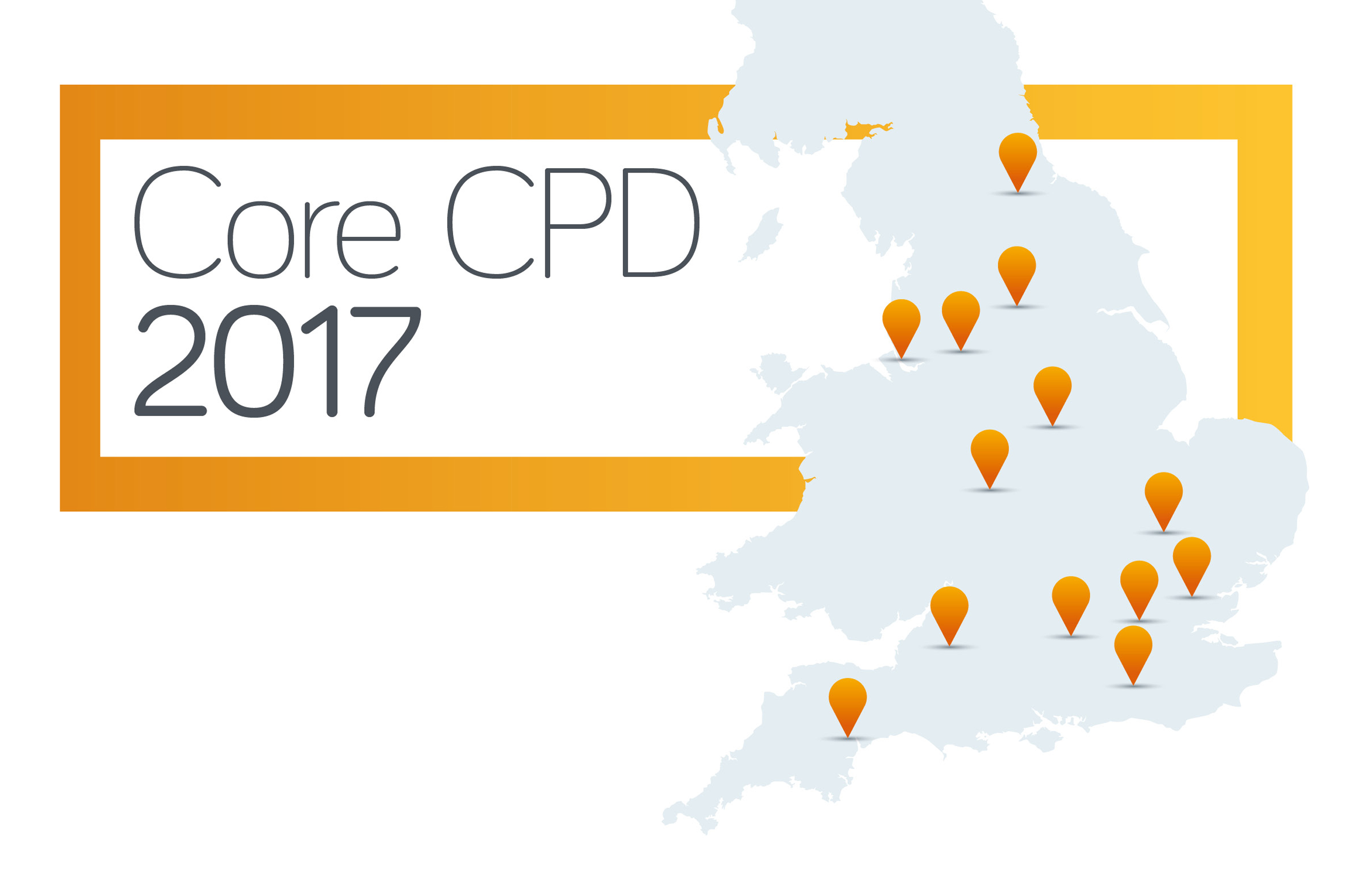 RIBA Deep Knowledge CPD
Structured CPD of one or two days duration on specific topics
Deep knowledge , whether face to face, online or distance, will offer you much more detailed knowledge and awareness of a subject. Choices include seminars, workshops, conferences, organised factory tours and similar, from other sources, or the RIBA:
Conservation Materials Practical Course
Architectural Photography Workshop
RIBA Advanced Knowledge CPD
Courses of three days* or longer on specific topics
Courses of three days or longer*, often leading to specialisms. This can be maintained and enhanced by courses leading to certificates, diplomas or degrees. You can also undertake three day courses and diploma, certificate and post graduate courses from universities, colleges and academic providers. The RIBA offer includes:
* Three days or longer, apart from some specific topics, such as the RIBA Principal Designer Courses.
We also organise in-practice training. Please see this page for more information on all in-practice CPDs on offer.
View all RIBA CPD events in your region
If the seminar you are looking for is not delivered near you, let us know, by email or call +44(0)207 307 3848.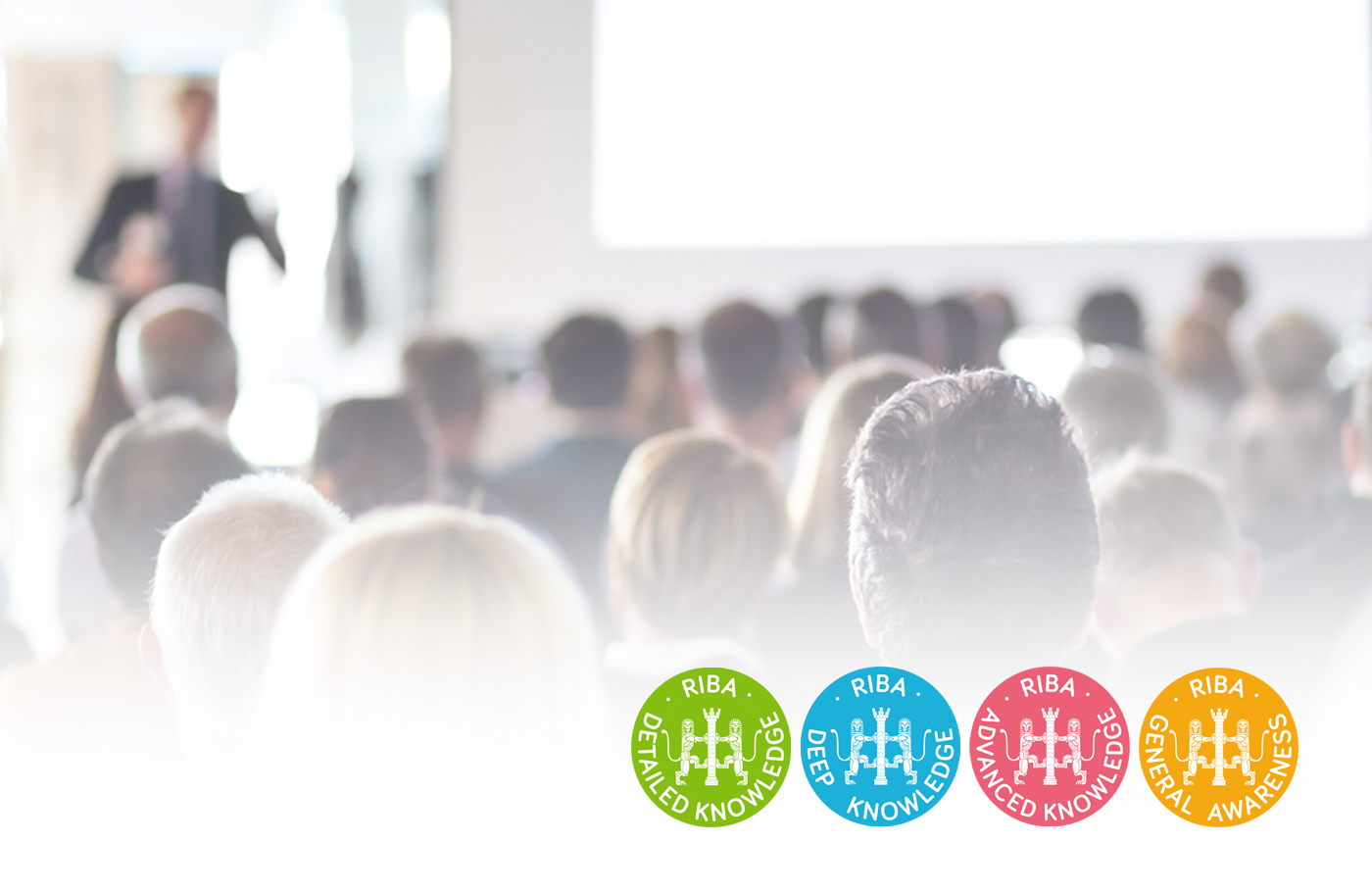 General Awareness CPD
Up to 2 hours of structured CPD activity
General awareness is structured CPD, and is just enough to keep you generally up to date and competent. Examples of general awareness CPD activities include RIBA CPD Providers Network seminars or CPD Roadshows, RIBA Online CPD, or short CPD from other sources. Having general awareness of a topic will not mean you will be expert in it.
RIBA Microlearning CPD
Less than 30 min
Microlearning is informal and often self-directed learning, and often digital, in very short, digestible chunks. Examples could be reading (articles, documents, policy papers), short videos, podcasts, info-graphics, web research, internal knowledge transfer, tool kits, instructional games, organised Google hang outs or Tweet chats. Below are some examples of RIBA Microlearning CPD:
Are you an expert looking to deliver RIBA CPD? Let us know, by email or call +44(0)207 307 3848.