RIBA Conservation Course
In response to the coronavirus (COVID-19) outbreak, the RIBA has moved all CPD to online delivery for the foreseeable future.

RIBA Members get 50% off the RIBA CPD Programme, compared to non-members.

Do you have a passion for conservation architecture? Do you want to develop specialist knowledge, skills and connections in the field? Are you interested in taking a route onto the RIBA Conservation Register?
The RIBA Conservation Course is an important step on the ladder towards a specialism in conservation. It will provide you with a framework of knowledge and understanding to support your decision making process on projects and enable you to apply for recognition of your skills within the RIBA and other Conservation Accreditation Schemes.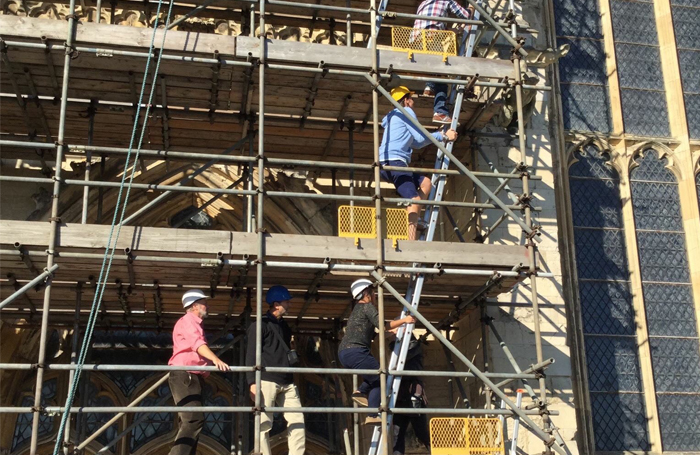 Who is the course for?

The RIBA Conservation Course takes place over six live webinars and is aimed at architects and other construction professionals who:
wish to develop their specialism in conservation architecture
want to develop practical knowledge and skills in conservation
wish to refresh their knowledge or formalise learning from experience in the field
need to provide evidence to support their application onto the RIBA Conservation Register and other accredited schemes

Course content and structure
The RIBA Conservation Course covers:
Module 1: Conservation in practice, collecting evidence, understanding place
Thursday 22 April 2021, 2pm to 5.30pm


Module 2: Surveying and receiving historic buildings, international conservation and conservation plans, management plans
Friday 23 April 2021, 2pm to 5pm


Module 3: RIBA conservation accreditation; history of conservation legislation; ICOMOS guidelines
Wednesday 28 April 2021, 2pm to 5.30pm


Module 4: Philosophy and ethics, current legislation, policy, and guidance
Thursday 29 April 2021, 2pm to 5.30pm


Module 5: The use of specialism, determining and understanding defects, causes of decay and approach to repair
Thursday 6 May 2021, 2pm to 5.30pm

Module 6: Conservation structural engineering
Friday 7 May 2021, 2pm - 5.30pm


How to book?

Course fees
RIBA members £350 + VAT
Non members £700 +VAT

For more information please email us, or call +44 (0)20 7307 3848 to talk to a member of the team.