​Architecture Ambassadors
Architecture Ambassadors are RIBA architect members who volunteer to partner with schools on an architectural project of their choosing.
To help give children an insight into architecture and to inspire them about the potential of the built environment, we encourage you to sign up as a RIBA Architecture Ambassador and share your skills and knowledge.
Every term we run Architecture Ambassador partnerships where we link a school and an architecture practice to work on a joint project together. Typically the partnership will consist of a visit to 66 Portland Place, after which the architect/s go into school to help students respond to a design brief, drawing on the visit to the RIBA, the school site, a theme being explored in class, or the local area. The length of the project can vary from one half-day workshop, to weekly sessions throughout a half term, depending on consultation between the architect/s and the teacher/s.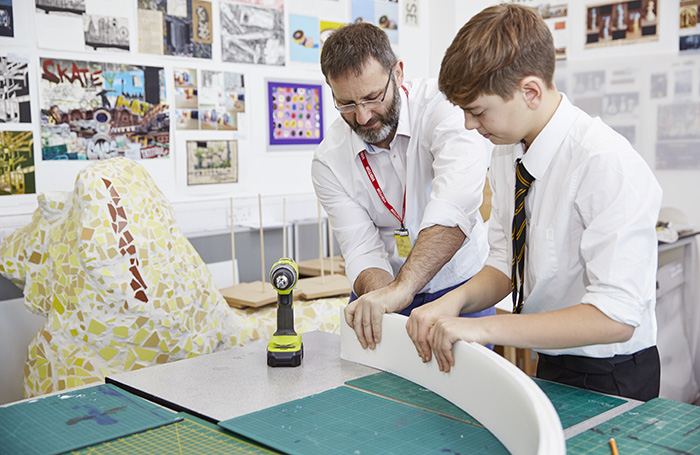 There are a finite number of Architecture Ambassador partnerships available each term, and places are allocated to schools on a first come, first served basis. The partnerships are open to primary and secondary schools, and are currently offered free of charge.
Support from RIBA staff is provided throughout the duration of these partnerships and all of our Architecture Ambassadors are given training before visiting the school. There is also an opportunity for Architecture Ambassadors and teachers to meet and plan their project in advance of any sessions with children.
We welcome architects, architectural assistants and architecture practices to sign up as RIBA Architecture Ambassadors. Participation counts towards official RIBA CPD for architects and architectural assistants.
If you are interested in signing up or hearing more, please contact the Learning team on learning@riba.org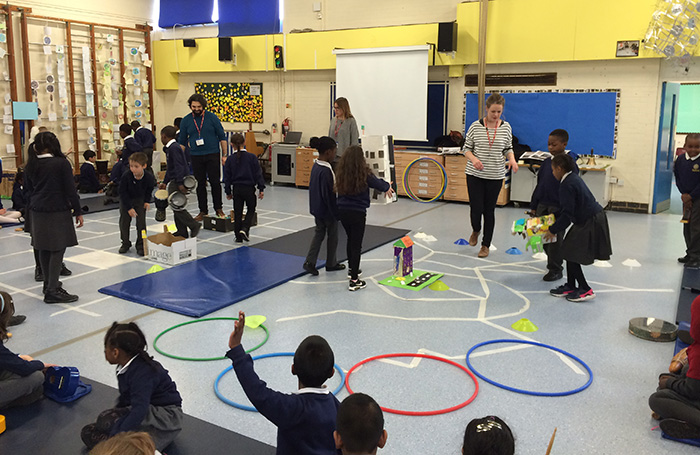 Note of Endorsement from the President
'Raising awareness of the importance of innovative problem solving though architecture, and the positive impact of excellent buildings with future generations is a key priority for the RIBA. I wholeheartedly support and endorse the RIBA Architecture Ambassadors who are leading the way in doing this through our new National Schools and Young People's Programme.

'We recognise that a well-informed generation of young people will go on to champion a high quality built environment, and will understand the invaluable part played by architects to make that happen.
'RIBA Architecture Ambassadors undergo comprehensive RIBA CPD-accredited training in working with schools and communicating architectural skills to young people. They then work closely with their partner teacher and the RIBA Learning team to develop a scheme of work to take into the classroom: a creative brief focussing on responding to a local or school-based challenge, supported by the RIBA's temporary exhibition programmes and its unique architectural collection of drawings, photographs, models and books. RIBA Architecture Ambassadors go into school for at least two hours (often more) to share their inspiration, creativity and expertise with children.
'Initial feedback from the children and their teachers during the pilot has been fantastic and gone well beyond our expectations. We hope support and momentum will continue to grow. Many thanks to all our members who have volunteered their time so enthusiastically, it is very much appreciated.'
Jane Duncan
RIBA President