​Families and Children: Learn, play and have fun in events led by architects and artists
We offer an exciting, fun-filled programme for families to play and learn as they explore architecture together. From big builds to digital workshops to musical performances, our family events encourage teamwork and joyful experimentation as children and carers work side-by-side with architects and artists.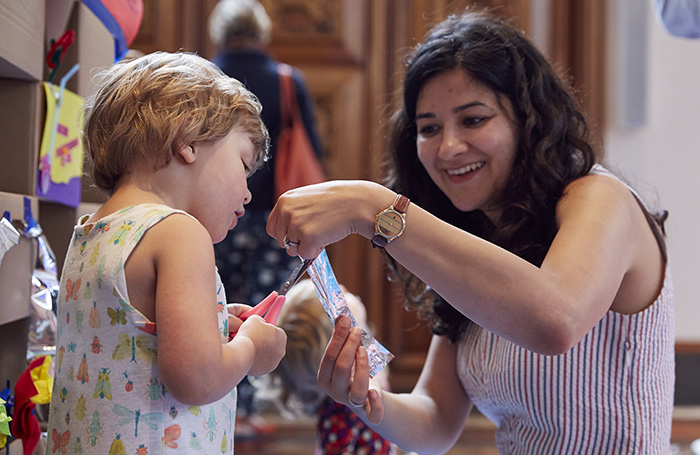 This February half term and Easter holiday, we are running creative architecture workshops related to the British Architectural Library's collection for 5 to 18 year olds. These workshops are led by professional educators and are drop-off workshops that run from 11am to 4pm. All materials are included in the ticket price, but you should prepare a packed lunch for your child. Online booking in advance is essential.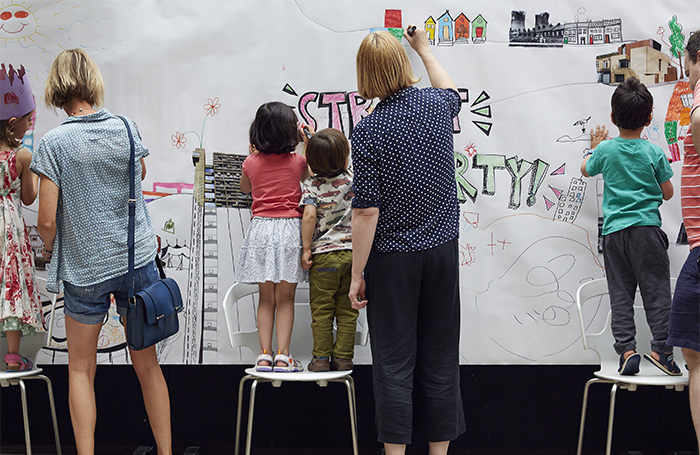 Design Quest for ages 5 to 10
Our Design Quest workshops invite children to use their imagination for a fun introduction to architecture. Previous workshops have seen participants draw digitally, design architectural elements, create architectural cushions, build 1:1 structures that can withstand the elements, develop a miniature village in Regent's Park or assemble a flat-pack home for your family.
Two-day workshops taking place in the Easter holidays:
Design Quest (6-10 years): Changing Rooms - Tuesday 3 to Wednesday 4 April 2018
Design Quest (6-10 years): Green House - Tuesday 10 to Wednesday 11 April 2018
Design Day for ages 11 to 15
Our Design Day workshops take architectural design and understanding a step further. Past workshops have focused on different architectural styles, construction methods, using model-making, traditional and digital drawing techniques, and using games such as Minecraft to design collaboratively in a shared space.
Workshops taking place in February Half Term:
Design Day: Our Social House - Wednesday 14 February 2018
Design Day: Living in Light and Colour – Thursday 15 February 2018
Design Day: Community Space – Friday 16 February 2018
Two-day workshops taking place in the Easter holidays:
Design Day: Furnish the Streets - Monday 9 to Tuesday 10 April 2018
Design Day: Move Me - Thursday 12 to Friday 13 April 2018
Visit our Young People section to see workshops for ages 15 to 18 years.