​Families and Children: Learn, play and have fun in events led by architects and artists
We offer an exciting, fun-filled programme for families to play and learn as they explore architecture together. From big builds to digital workshops to musical performances, our family events encourage teamwork and joyful experimentation as children and carers work side-by-side with architects and artists.
Our next family event is Architecture Drawing Day which takes place on Saturday 28 October. Entry is free, but online registration is required.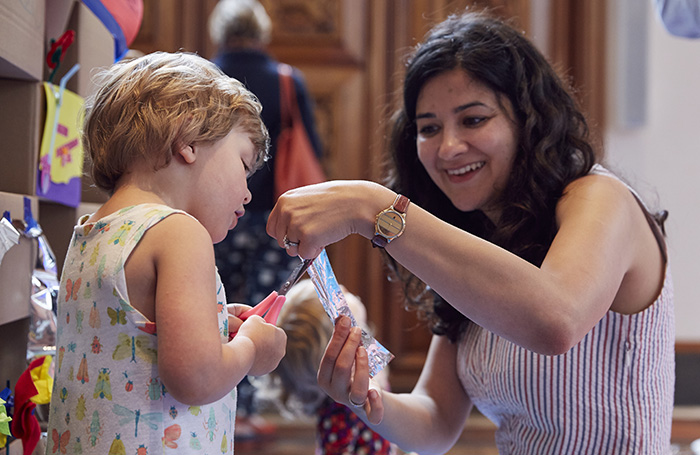 Our Design Quest series offers a fun introduction to architecture for children aged 5-10. Led by architects and professional teaching artists, children explore different themes and creative activities in full-day workshops during the school holidays. Our next Design Quest workshops will take place in October, book now online:
Design Day workshops are for children aged 11-15 and the next ones take place in October, including our inaugural Saturday workshop:
Our Skill Up series is for young people aged 15-18 with an interest in design and architecture and we will be running three of these workshops in October: