​​Young People: Skills development and social events
Events, courses and opportunities for ages 15 to 18.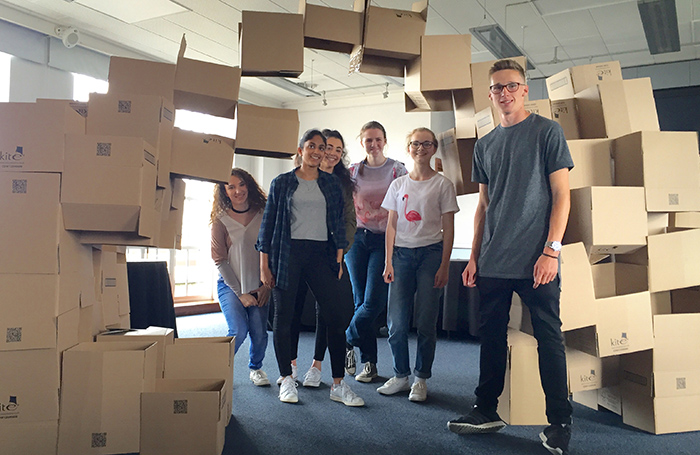 We offer a range of opportunities for young people to learn more about architecture and the architectural profession. Our programmes focus on knowledge building and skills development. Collaborating with peers and practitioners, young people explore architecture in real world contexts and in relationship to other artistic and creative practices.
Skill Up for ages 15 to 18
Designed to 'Skill Up' teenagers who are thinking about studying architecture or design, in past workshops participants have learnt how to work to an architectural brief, improve portfolios, use photography effectively and develop architectural drawing skills using traditional and digital media. Participants work individually and collaboratively to think about how to design sustainable and responsible architecture.
Skill Up workshops are currently being delivered online through Microsoft Teams and are led by architects and artist-educators. See future Skill Up workshops.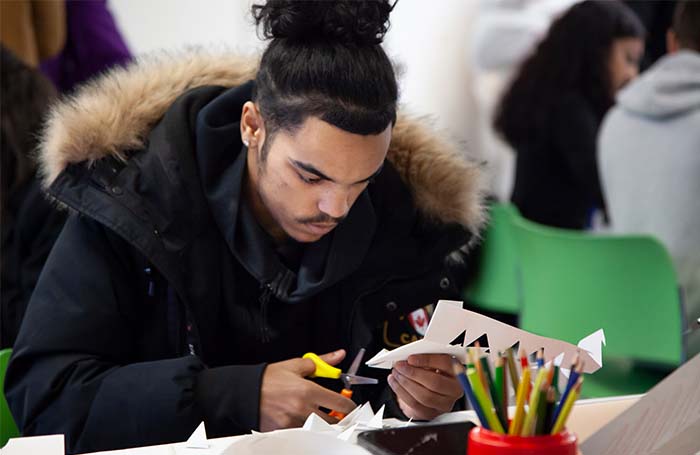 More programmes for young people
RIBA Learning has launched a brand new Young People's Programme that aims to be both inclusive and informative. The programme has been designed to respond to young people's needs and interests whilst introducing them to architecture, the built environment and to a range of creative industries.
RIBA's Young People's Programme is made up of several strands including;
Digital resources, activities and events that explore what architecture and the built environment is and routes into careers linked to architecture and the built environment.
Creative workshops that will take place throughout the UK and aimed at introducing young people to an exciting array of creative mediums, techniques, processes, industries and careers.
Work experience and mentoring programmes for young people who want to become architects and/or built environment professionals with workshops and advice focusing on portfolio and interview preparation and writing successful UCAS letters and CVs.
Networking opportunities to enable young people to meet like-minded peers, academics and professionals working in the sector and to form connections that can help them to achieve their academic and career aspirations.
To ensure that the Young People's Programme is appealing and relevant, and to ensure that participants can have agency over their own learning, we have established a Young People's Forum made up of young people from across London to give feedback on RIBA's programmes, activities and resources for young people and to share their own ideas for programme themes and content.
One of the first activities RIBA's Youth Forum has completed has been the creation of a manifesto to outline its commitment to opening up architecture to young people and to make sure that they have the knowledge and resources they need to realise their ambitions.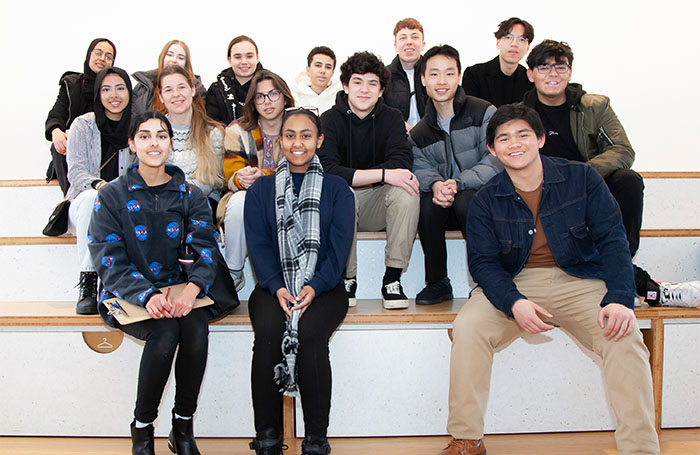 Digital resources
Are you considering studying architecture at university? See our list of digital resources below for more information about what it's like to work as an architect: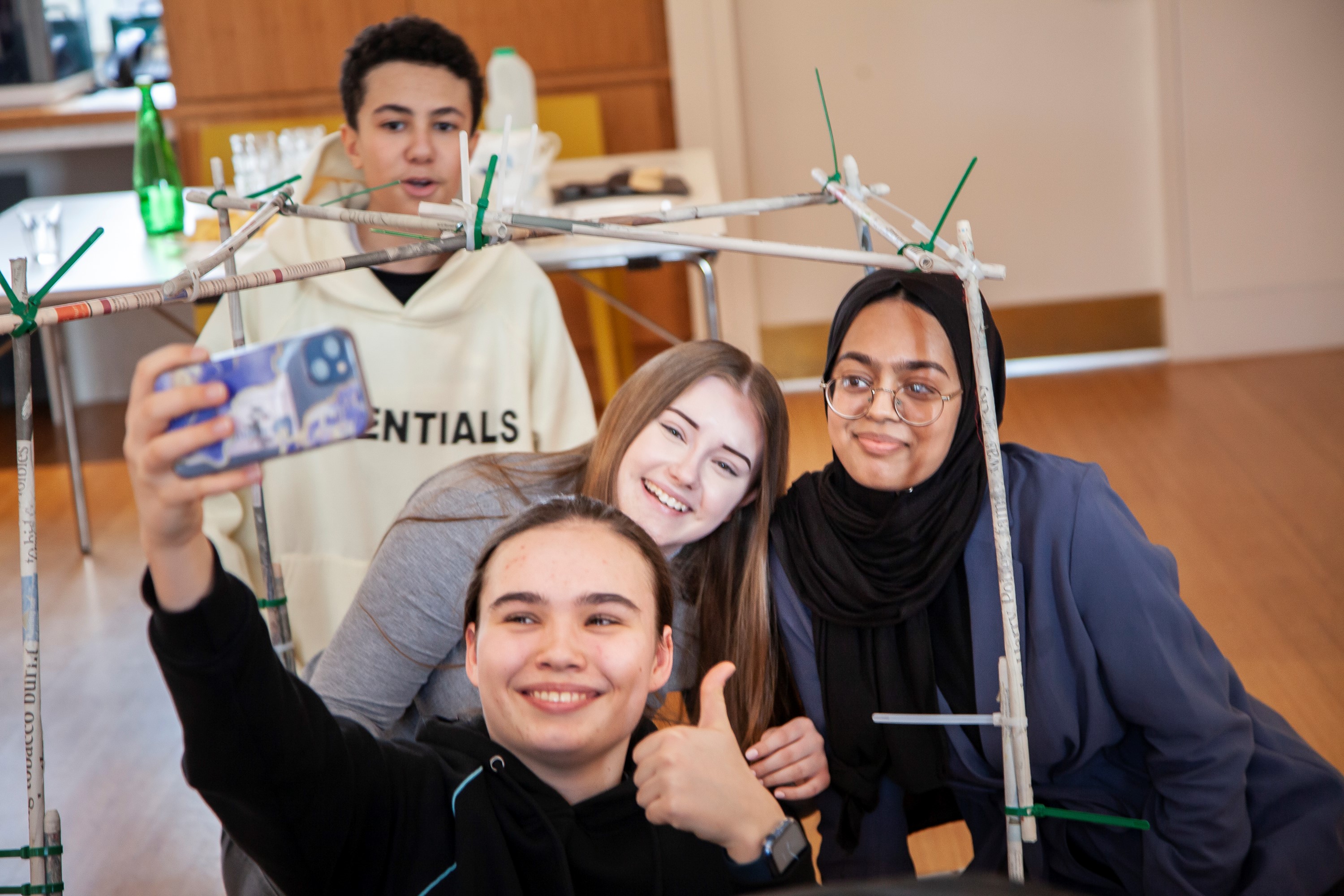 (Un)Building: Design, space and city making
(Un)Building is a new and bold programme for 13 to 16 year olds developed by the LSA in collaboration with the RIBA and LIFT (Leading Inclusive Futures Through Technology) as part of the National Saturday Club programme.
This free 20-week course for young people in Hackney and Islington from underrepresented communities in architecture, will be delivered on Saturday afternoons (2pm to 5pm) from the 7 January to the 27 May 2023 at the LSA in Haggerston and other locations across the city.
The National Saturday Club offers young people a unique opportunity to explore subjects they love for free, build new skills, discover their talents, meet new people, and explore future study and career possibilities. In addition, club members will participate in National Saturday Club events including masterclasses with leading industry professionals, the Summer Show where Saturday Clubs nationwide exhibit their work in a public exhibition, and a graduation ceremony for club members to celebrate their achievements.
The (Un)Building programme will introduce foundational climate literacy alongside the practice of spatial design and city-making through collaboration and adaption. Using East London as a case study, the course will introduce skills and perspectives from a wide range of practitioners engaged in shaping the built environment.
The programme will also explore new ways of designing with sustainability and reuse in mind, considering how spaces can be built, unbuilt, and adapted to allow for new uses in an age of climate emergency. Our approach will explore tactics to retain built fabric, support ecological harmony and regeneration, and minimise waste.
Through emphasising craft and making, critical engagement with context and environment, and collaborative practice, the course will inspire young people to envisage relevant and resilient forms of space-making.
To find out more about the programme, and to get involved, email sophie.draper@riba.org.