Architecture Ambassador partnerships: for teachers
Would you like to work in partnership with a passionate architecture professional to bring real life context to the curriculum to the classroom through creative architecture workshops?
RIBA Architecture Ambassadors are trained by the Royal Institute of British Architects Learning team on how to deliver exciting, hands-on architectural learning activities to a range of age groups.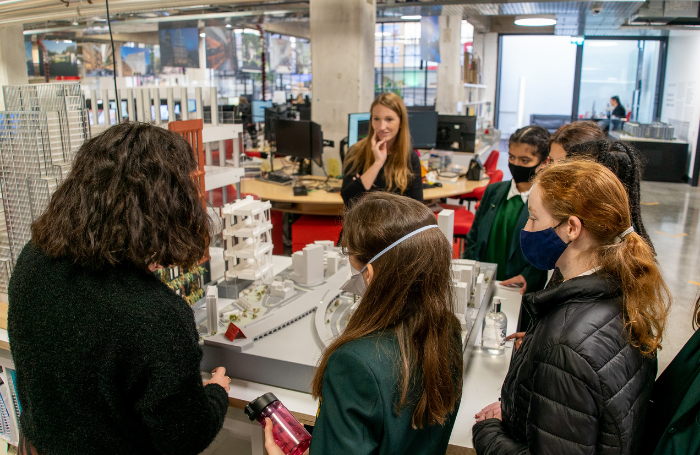 Supported by the Royal Institute of British Architects Learning team, the project begins with collaborative planning between you and the RIBA Architecture Ambassador, where your collective experience from both the classroom and the creative industry informs and enriches the project.
Design briefs can vary from exploring the school site and designing alternative futures, exploring history, geography, to creating spaces from children's literature. Our programme aims to enable incredible learning experiences using minimal resources.
The National Schools Programme targets different geographical areas each term.
Registration now open
To take part in the Architecture Ambassadors programme and/or our digital Architects Connect programme, please fill in our teachers' request form.
To stay up to date with our National Schools Programme and opportunities you can take part in, please sign up to our newsletter for teachers or email learning@riba.org.
Why take part as a school?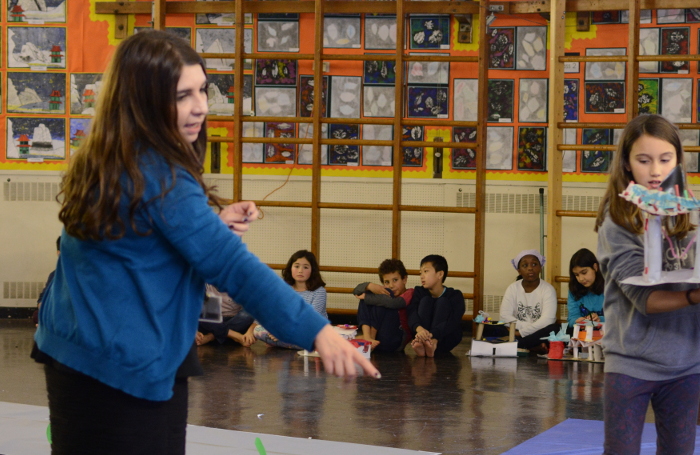 Canan Ahmet at Rokesly Junior School says:
"The RIBA National Schools Programme is run by a team of passionate, professional, creative and inspiring individuals who care about architecture as well as all the children they have inspired along the way.
Working with a team of talented architects, as well as RIBA, has ensured that our children are able to develop life skills, such as team work, solving a brief, problem solving and communication.
The programme raises aspirations and creates new and broader pathways into the profession for the architects of tomorrow. We are truly grateful for the wonderful programme RIBA has developed and we hope that we can continue to take part in the future!"
The National Schools Programme Architecture Ambassador partnerships are free for all schools thanks to the dedication of our Architecture Ambassadors who volunteer their time and creativity in order to engage children and young people in architecture.