​Schools Programme
Our new schools programme aims to provide the next generations with experience, knowledge and understanding of architecture and the built environment around them, and the skills and confidence to become involved in debates surrounding it.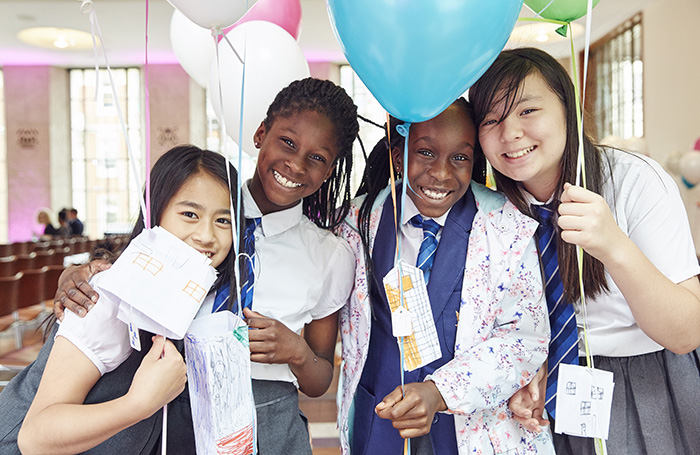 We have two options for both primary and secondary school teachers:
Architecture Ambassador Partnership
Visit to 66 Portland Place
Architecture Ambassador Partnership
Architecture Ambassadors are RIBA architect members who volunteer to partner with schools on an architectural project of their choosing. Typically the partnership will consist of a visit to 66 Portland Place, after which the architect/s come back into school to help students respond to a design brief, drawing on the visit to the RIBA, the school site, a theme being explored in class, or the local area.
The length of the project can vary from one half-day workshop, to weekly sessions throughout a half term, depending on consultation between the architect and the teacher.
Support from RIBA staff is provided throughout the duration of these partnerships and all of our Architecture Ambassadors are given training before visiting the school. There is also an opportunity for Architecture Ambassadors and teachers to meet and plan their project in advance of any sessions with children.
There are a finite number of Architecture Ambassador partnerships available each term, and places are allocated to schools on a first come, first served basis.
If you are interested in either of the above options, please contact the Learning team on learning@riba.org to book a visit or discuss an Architecture Ambassador Partnership for your school.
If you teach children over the age of 16 who are particularly interested in architecture, design and the built environment, you can encourage them to join our Young People's Forum for those aged 16-24.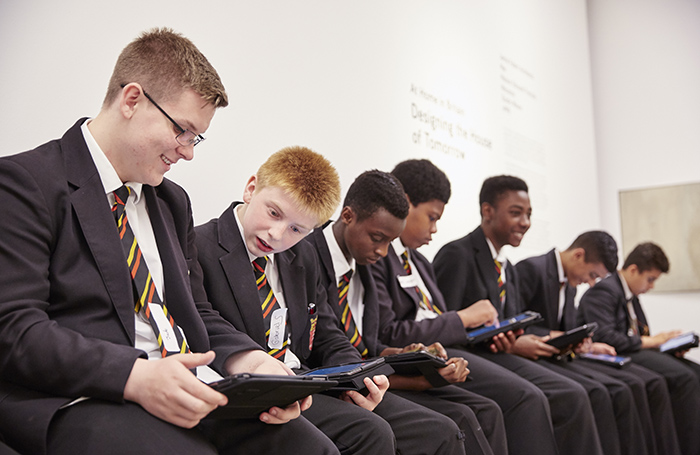 Visit to 66 Portland Place
We offer two-to-three-hour curriculum-linked architecture visits to the RIBA's headquarters and public building, 66 Portland Place, to explore the original 1930s building, our RIBA collection and seasonal exhibitions. Ideas are applied and consolidated through engaging activities such as model making, sketching from the exhibition, and digital drawing on iPads.
We offer visits linked to maths, science (physics and biology), ICT, art & design and design & technology.
Visits are led by RIBA staff members, but teachers and/or parents will be expected to accompany children at all times during these visits.
The Architecture Ambassadors programme is free for all schools thanks to a number of trusts, foundations and sponsors that are supporting the programme and to the dedication of our members who volunteer their time and creativity to engaging children and young people in architecture. Creative, interactive visits to Portland Place are free for state schools but visits from independent schools will incur a charge to cover costs.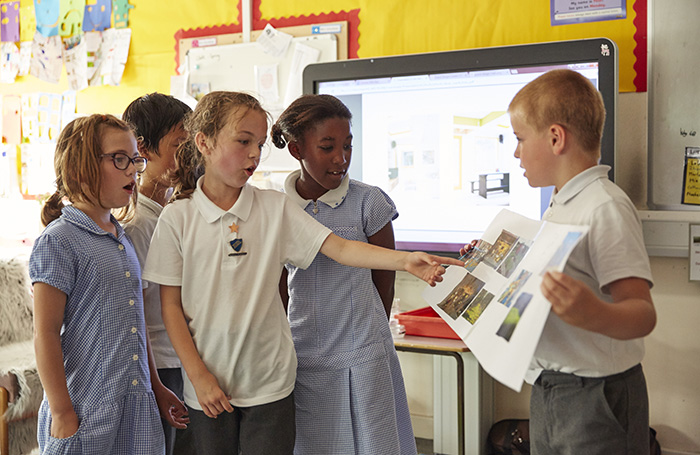 The programme is funded by the following supporters, to whom we are very grateful:
Clore Duffield Foundation
Ernest Cook Trust
Garfield Weston Foundation
Hull UK City of Culture
Kirby Laing Foundation
Old Possum's Practical Trust
Rogers, Stirk, Harbour & Partners
Royal Commission for the Great Exhibition of 1851
The Sackler Trust