National Schools Programme: Get involved as a teacher or parent
Our National Schools Programme aims to provide the next generations with experience, knowledge and understanding of architecture and the built environment around them, and the skills and confidence to become involved in debates surrounding it.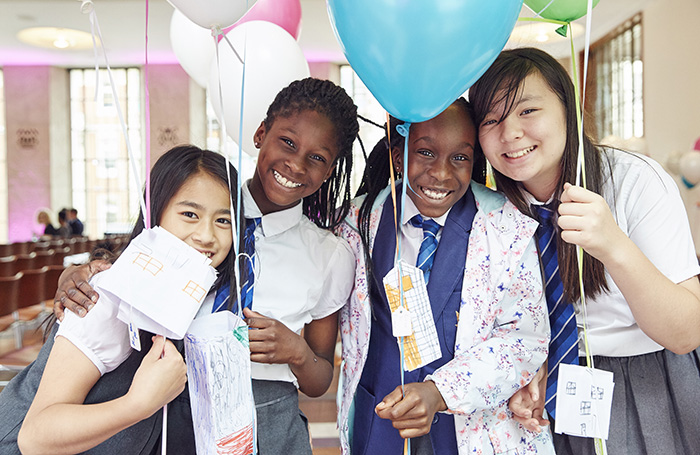 How do I get involved as a teacher or parent?

We work with students from Key Stage 1 to 5 and offer two ways you can take part:
Architecture Ambassador Partnership
Architecture workshops in our iconic London headquarters
We will also be launching free digital learning resources for schools in March 2019 - to be the first to hear when they go live, and for other latest news from the National Schools Programme, sign up to the learning options of our public newsletter here.
Architecture Ambassador Partnership
Architecture Ambassadors are often RIBA members (architects, assistants and students) who volunteer to partner with schools on an architectural project. Projects are broad-ranging and can help students respond to a design brief, the school site, a theme being explored in class, or the local area. The length of the project can vary from one half-day workshop to weekly sessions throughout a half term.
Types of workshop and output vary. Where possible projects fulfil the individual needs and interests of the school. Many projects explore the local area and key issues affecting the local community. Creative outputs might range from scaled constructions using bamboo to recreating a city of the future that fills a school hall. We understand the challenges schools face with budgets, so our programme aims to enable incredible learning experiences from minimal resources.
RIBA Learning staff offer support throughout the duration of partnerships and our Architecture Ambassadors are given training before visiting the school. In most instances Architecture Ambassadors and teachers meet and plan their project in advance of any sessions with children.
Architecture Ambassadors targets different geographical areas each term. Below are the places we are currently delivering the scheme. To apply please complete the correct registration form for the area you would like to enrol with. If are outside of these areas but would like to take part in the future please email learning@riba.org.
Spring 2019
London – fully booked
Birmingham/Wolverhampton - fully booked
Leicester – fully booked
Summer 2019
London – Registration for Schools now open
Oxford – Registration for Schools now open
Manchester – Registration for Schools now open
Autumn 2019
Participating areas to be announced roughly in June 2019

If you teach children over the age of 16 who are particularly interested in architecture, design and the built environment, you can encourage them to join our Young People's Forum (for ages 16 to 24).
The National Schools Programme Partnerships are free for all schools thanks to the generous support of trusts, foundations and sponsors, and to the dedication of our members who volunteer their time and creativity to engaging children and young people in architecture.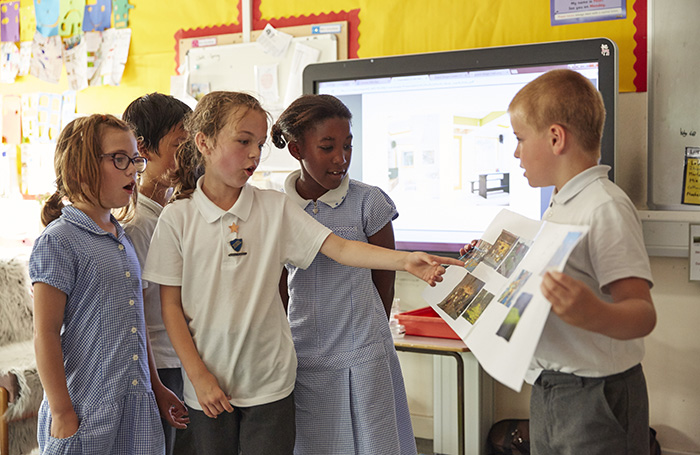 Architecture workshops in our iconic London headquarters
We offer three-hour, curriculum-linked workshops that explore architecture in our iconic London headquarters, 66 Portland Place. Workshops utilise our world-class collections and seasonal exhibitions, as well our historic 1930s building. We bring to life Maths, Science, ICT, Art & Design and Design & Technology through creative activities including modelmaking, sketching and digital drawing on iPads.
Workshops are led by RIBA Learning staff. Schools must adhere to the required ratio of adult supervision at all times, which is 1:6 for primary students and 1:10 for secondary students.
Workshops can be booked from 10.30 to 13.30 or 11.00 to 14.00 and include a 30 minute lunch break. Space for lunch is provided. We can accommodate up to 30 students per group.
Architecture workshops at 66 Portland Place are free for state schools; independent schools incur a fee to cover costs.
To find out more or to book a visit please contact learning@riba.org