Corner plot commission: Okra
Becontree Blooms by Okra was one of the shortlisted proposals for the corner plot commission. As part of the commission, proposals were sought from selected architectural practices to redesign neglected corner plots on the Becontree estate to mark its centenary.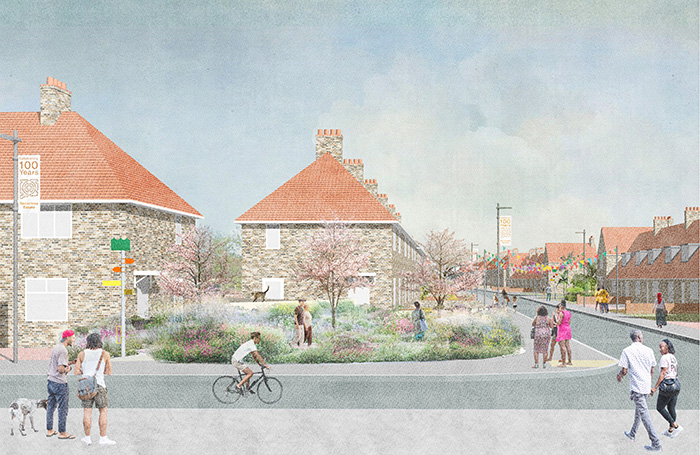 Historically, the Becontree estate had a rich culture of public facing gardens and public gardening competitions. Since the advent of the car, this culture has slowly been eroded. Becontree Blooms proposed returning gardening to the public heart of the estate, to celebrate the history and future of the area during the Becontree centenary and provide the environmental and psychological benefits of community gardening going forwards.
To facilitate Becontree Blooms, Okra proposed making a collaborative online local history platform, hosting community workshops and co-programming a community walking tour – the Becontree Loop – around the estate. During the walk, residents could work collectively and with Okra to select twelve appropriate, engaging and well-distributed sites, providing opportunities for discussion, ideas development and skill-sharing between residents.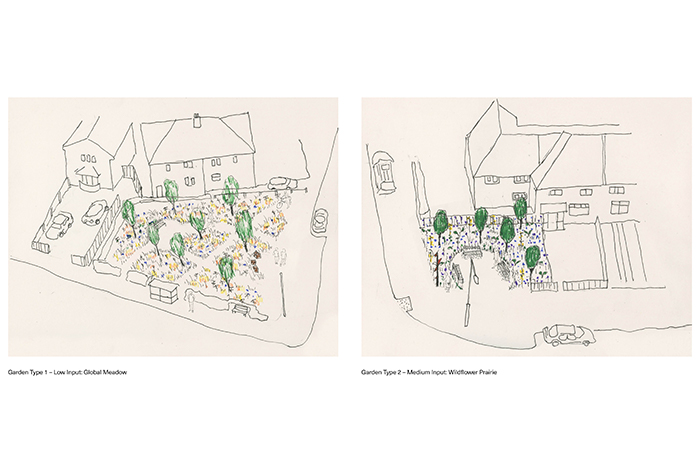 Working with Okra, residents could co-design gardens of different types, from productive gardens through to ornamental planting, building on their collective skills and existing private gardens to enrich the outcomes. Adaptable signage at the community gardens would keep the Becontree Loop walking route alive and connect residents to the gardens and other local community infrastructure.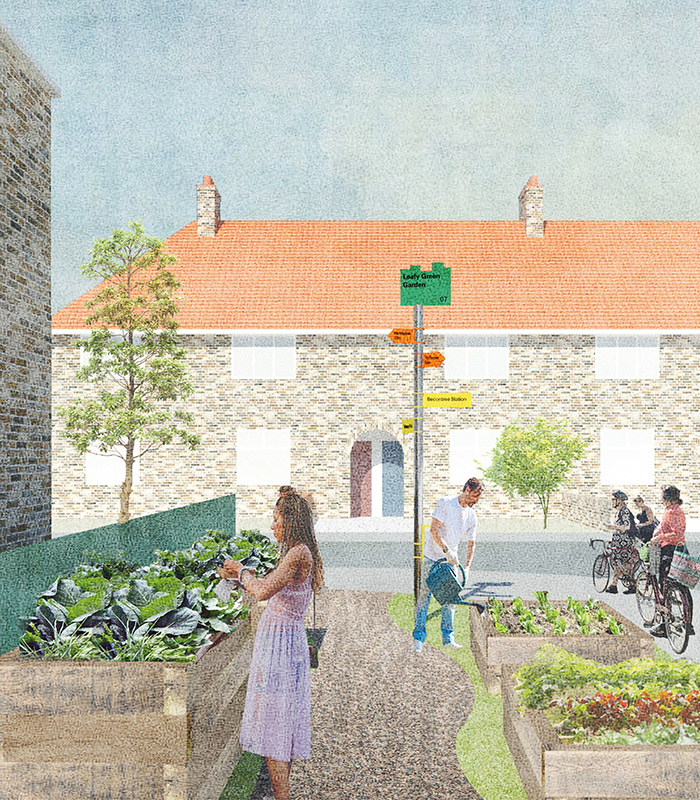 About Okra
Okra are a multidisciplinary collective based on the Old Kent Road specialising in architecture, engagement, urban research, and educational outreach. Through each project they apply expertise to open the built environment to all: celebrating, strengthening, and empowering communities. They work with a range of people and organisations including local authorities, housing associations, charities, galleries, schools, universities, community groups and the public. In January 2021, Okra were selected as Ground Breakers in Wallpaper* Magazine's Rising Stars issue.
Read more about the selected and shortlisted practices for the corner plot commission.