Corner plot commission: RESOLVE
Becontree Community Ecologies: A Participatory Typology Framework for the Becontree Estate by RESOLVE was one of the shortlisted proposals for the corner plot commission. As part of the commission, proposals were sought from selected architectural practices to redesign neglected corner plots on the Becontree estate to mark its centenary.
Becontree Community Ecologies: A Participatory Typology Framework for the Becontree Estate consisted of five phases leading towards the delivery of 12 co-produced community green spaces on 12 corner plots. Alongside this, RESOLVE developed a toolkit and framework for local groups to use to organise, collaborate, and implement further green spaces across the remaining corner plots.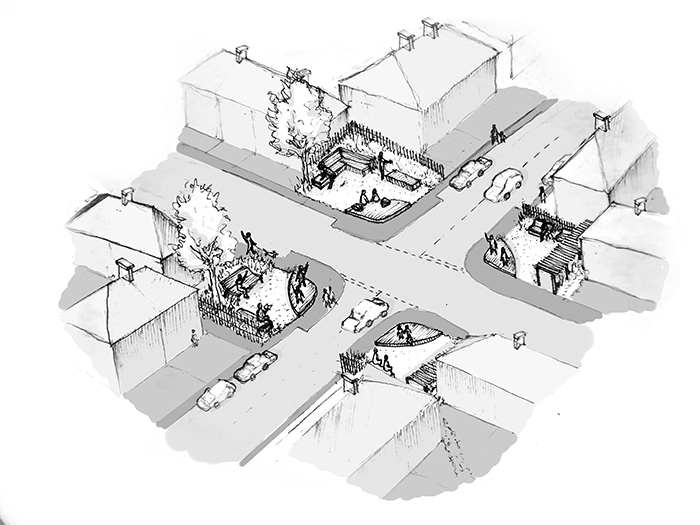 Importantly, the project used a typology led approach for the corner plots. RESOLVE grouped plots into commonly occurring patterns: single plots (singles), double plots (doubles), triple plots (triples), and quadruple plots (quads). Recognising and building on the similarities of these corner plot types also created a digestible and implementable way for community groups to initiate and deliver similar projects in the future with the aid of local government, other built environment professionals, and relevant third sector organisations.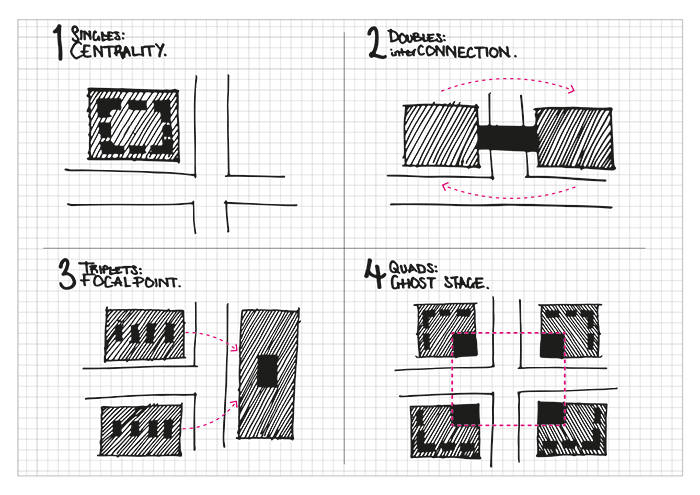 The project aimed to deliver each typology through a meaningful co-creative process which values local knowledge, builds local capacity, but also equally manages the emotional and physical labour requirements of residents, ensuring that as paid practitioners within this process the enthusiasm and drive of local residents to change their environment is not being exploited.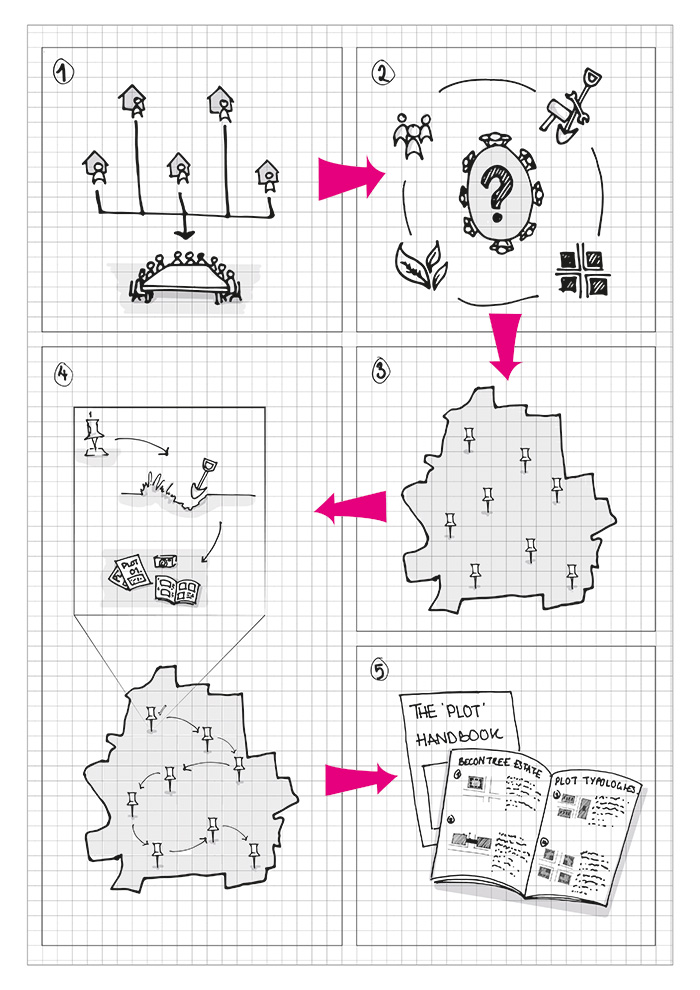 About RESOLVE
RESOLVE is an interdisciplinary design collective that combines architecture, engineering, technology and art to address social challenges. They have delivered numerous projects, workshops, publications and talks in the UK and across Europe, all of which look toward realising just and equitable visions of change in our built environment.
Much of RESOLVE's work aims to provide platforms for the production of new knowledge and ideas. An integral part of this way of working means designing with and for young people and underrepresented groups in society through both physical and systemic intervention.
Read more about the selected and shortlisted practices for the corner plot commission.