The Tree of a Man named Beohha – Becontree now
8 October 2021 to 26 February 2022
Free exhibition
First Floor Gallery, 66 Portland Place, London W1B 1AD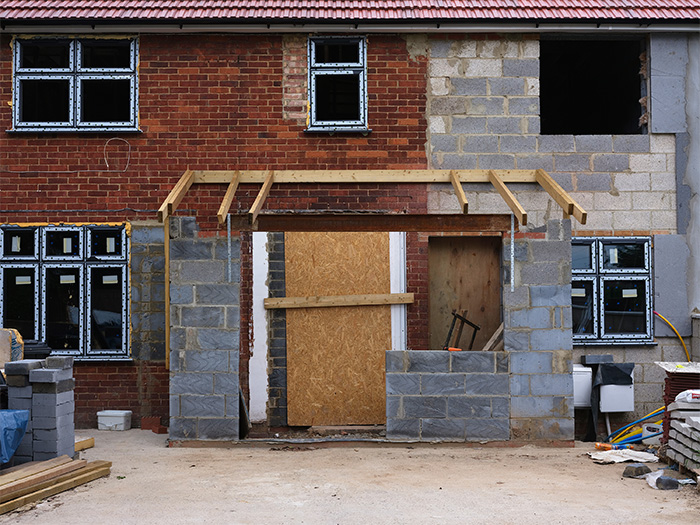 As part of RIBA's Becontree centenary, a contemporary photographic study of the Becontree Estate by Kalpesh Lathigra is now open. Completed during a series of walks through the estate during the spring and summer of 2021, Lathigra has produced an observational body of work that documents the architecture and landscape as found during its 100th year. His series mixes portraits of the buildings, designed and built by the London County Council in the 1920s, with glimpses of personal details and narrative, visible in adaptions to the original architecture but also the ephemeral traces of everyday life. Collectively, they offer an intimate study of a community perceived as living in the hinterlands of London, yet home to nearly 100,000 people.
Lathigra originally trained as a photojournalist, working for the national press for a number of years, before departing the field to undertake documentary projects. In recent years, he has completed long term studies of neglected or overlooked communities in India and the American midwest.
Free exhibition
Opening hours
Monday to Saturday: 10am to 5pm
Tuesday: 10 am to 8pm
Sunday: closed
On occasion, our First Floor Gallery is hired out for private functions. Please note that this exhibition will be closed to the public on the following dates:
10 to 14 January 2022
21 January 2022, closing at 3pm
22 January 2022
29 January 2022
3 February 2022
11 February 2022
18 to 19 February 2022
If you are travelling from far away and would like to check the availability of this exhibition, please email exhibitions@riba.org.
Find out more about the Becontree Estate's unique history, characterful homes and plans for its future by attending our accompanying season of talks, tours and workshops. Get involved to hear directly from our commissioned artists and designers and come to your own decision about what makes this east London suburban estate extraordinary.
The commission is generously supported using public funding by Arts Council England and the Art Fund with additional support from the Span Trust.

'The Tree of a Man named Beohha – Becontree now' is part of the Becontree centenary, a partnership between Create London, London Borough of Barking & Dagenham (LBBD) and RIBA.